In the awe-inspiring vast wilderness of northwest Australia's Kimberley region, waterfalls plunge from towering red rock canyons and cascade into pools surrounded by emerald rainforests. Over millions of years, natural forces have sculpted sandstone into striking forms and created wonders like horizontal waterfalls and magically appearing reefs. One of the least populated areas on Earth, the Kimberley is as remote as it is spectacular. Here are five things you didn't know about this ancient and wildly scenic corner of the world. Get Inspired By Photos, Videos, Webinars, Stories, And Exclusive Offers. Sign Up
You Can Watch a Reef Magically Appear
The tides of Montgomery Reef recede so fully and rapidly that as the water rushes away, the coral reef and its inhabitants emerge like magic from the Indian Ocean. When one of the world's largest inshore reefs is exposed, deeper-dwelling marine life surfaces and birds swoop in to feast. As we navigate channels through the reef in our Zodiacs, we will witness this rare phenomenon of an undersea world merging with a terrestrial one, surrounded by cormorants and egrets, sea turtles, and reef sharks.
Six species of sea turtles, dolphins, manatee-like dugongs, and crocodiles inhabit the 115-square-mile reef where tides can measure 33 feet. It's part of the Lalang-garram/Camden Sound Marine Park, a critical humpback whale nursery that's a feeding ground for an estimated 20,000 whales that annually migrate from Antarctica.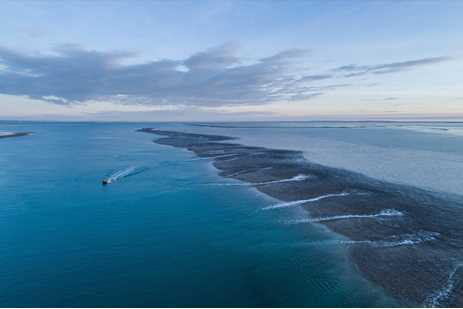 There Is a Waterfall That Flows Horizontally
As the 33-foot seawater tide rushes through two narrow gorges of the McLarty Range and into the turquoise water of Talbot Bay, a forceful horizontal stream of water produces waterfall rapids. Tide peak flow can reach 15 knots at the aptly named Horizontal Falls, which squeeze through rocky openings that are respectively 39 and 67 feet. The incredible power of enormous volumes of water traveling quickly through an enclosed area rotates the flow and creates currents, rapids, and whirlpools that in certain conditions are possible to navigate. It's an expedition highlight that, like most of the Kimberley, is not easily accessed. In the 1,000-island Buccaneer Archipelago, Horizontal Falls is so remote that any type of approach by road is impossible.
Adding to the aquatic phenomenon, not only does the tide rush from the ocean to the bay, but it also reverses. Every day when the tide turns, the flow changes direction.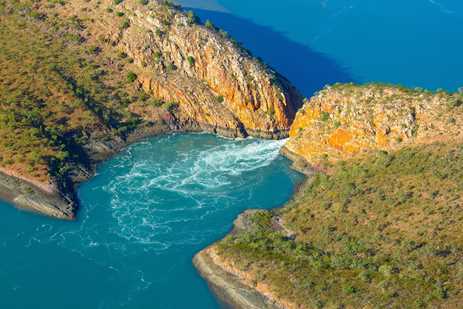 Thousands of Striped Beehive Rock Formations Carpet the Desert
Unusual orange-and-black striped sandstone formations stretch across nearly 600,000 acres of the Kimberley, creating a stunningly unique and geologically exceptional landscape. Resembling giant beehives, the Bungle Bungle Range is a maze of conical towers sculpted by wind and sand into varying heights, with the tallest soaring nearly 1,000 feet upwards to the blue desert sky. Winding gorges and narrow chasms intersect the cone karsts, which are further enhanced by fan palms and seasonal waterfalls.


Although the Bungle Bungle Range is 350 million years old, the world didn't learn of this otherworldly landscape until a documentary about it aired in the 1980s. Soon after, it was protected as part of Purnululu National Park, and then became a World Heritage site. In their inscription, UNESCO describes the Bungles as "unrivalled in their scale, extent, grandeur, and diversity of form anywhere in the world."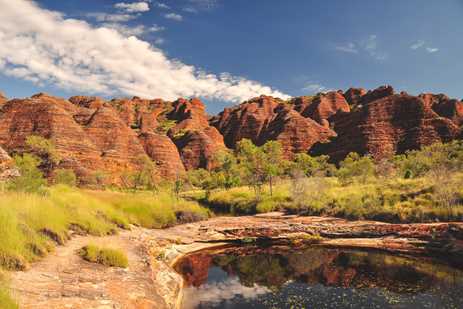 You Can View Some of the World's Earliest Art
Individual instances of cave art in other parts of the world are better known, so it might surprise people to learn that in Australia, there are more than 100,000 ancient paintings in the Kimberley wilderness alone. Created an estimated 40,000 years ago, they can be found in caves and on escarpments over an area of 12 million acres. Arriving by Zodiac in Vansittart Bay, we can access some of these moving coastal paintings in what is known as a bush gallery.


Discovered by Europeans in 1891, these cave artworks, known as Gwion Gwion Aboriginal art differ in style from Aboriginal art found in other parts of the country. Humans appear stretched, wear clothing, and are adorned with tassels and hair ornaments. Holding outstanding cultural significance, this rock art is a profound record of Australia's—and the world's—earliest human history.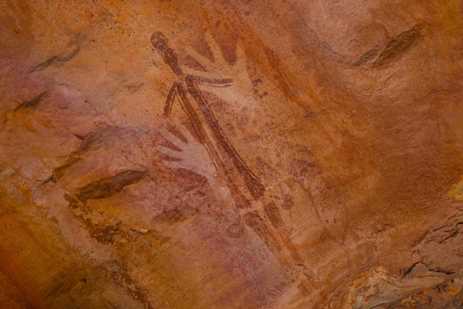 You Can Tread on the World's Oldest Land
Australia is the Earth's oldest continent, with a continental crust that was formed 4.4 billion years ago—around the time the moon came into existence. A land this primeval is extremely compelling not only to geologists but also to scientists who study fossils and early life forms. Recent discoveries in Western Australia confirmed the existence of significant amounts of both live and fossilized stromatolites, which are rare life forms that can be traced back to the beginning of life itself; they produced oxygen, making it possible for other life forms to develop and survive. This makes Western Australia a center for those who pursue a greater understanding of the origin and evolution of life.