Lindblad Expeditions is perhaps best known for its adventure-ready expedition vessels which make up the Lindblad Expeditions-National Geographic fleet, and take intrepid travelers to far-flung places like Antarctica and the Galápagos. But for a deeper look at destinations with particular historical or cultural flair, Lindblad offers up a curated collection of storied ships that are tailor-made for the countries they traverse. Get Inspired By Photos, Videos, Webinars, Stories, And Exclusive Offers. Sign Up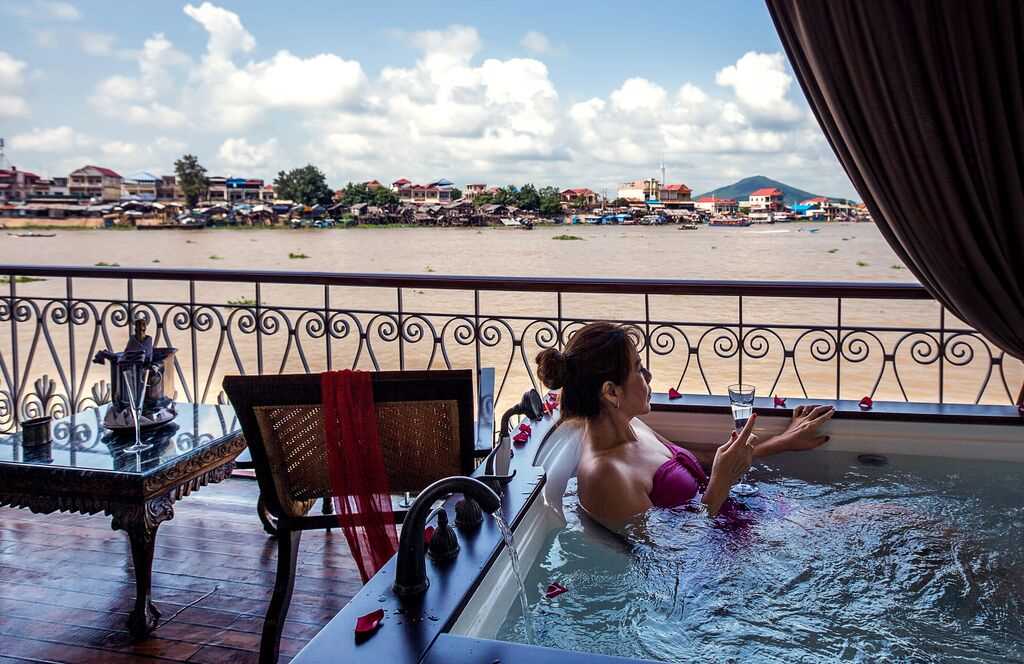 "We love ships that have a local flair," says Bill Robison, Lindblad's Director of Expedition Development for Charter Ships. "Our guests want to go somewhere and feel like they are in that place. Some companies send the same cookie-cutter ship all over the world, but you won't feel like you're in Asia or Egypt. These vessels really deliver that local feel, from the food to comfort to the service—everything." With two notable exceptions, these ships traverse inland waterways, and with a capacity of no more than 88 guests, they offer the same intimate, familial experience that travelers experience on our expedition vessels.



That destination-specific flair means there will be some variation in each experience—one ship may offer Zodiac outings, while another might take guests out in small wooden craft specific to the region. However, several signatures of the Lindblad experience hold true no matter where in the world your travels take you, says Robison. "Across the board, you can expect great food, fantastic staff, our expedition leader, certified photo instructors on every trip, your naturalist or cultural expert—that does not change, it's a hallmark across everything we do." Here's what you'll discover when you step aboard one of these intimate, elegantly appointed vessels.


Sea Cloud | 58 Guests
Mediterranean and Caribbean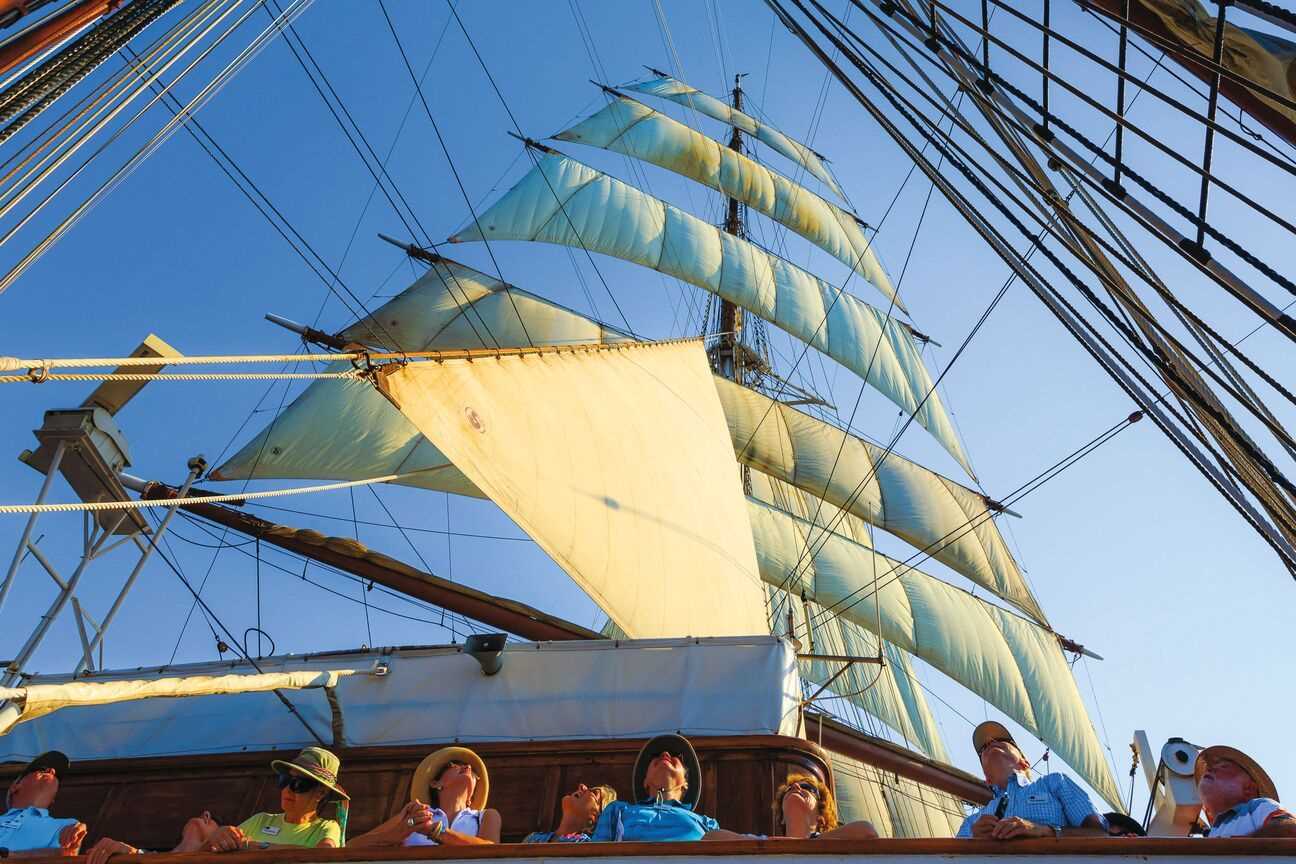 When first built in 1931 for socialite Marjorie Merriweather Post, the four-masted Sea Cloud was the largest privately owned sailing yacht in the world. Almost a century later, the windjammer still strikes an imposing silhouette when the trade winds catch the sails, transporting up to 58 guests back to the golden age of seafaring as they're whisked about the Mediterranean or the Caribbean. Inside, sumptuous period details—think wood trim, expansive fireplaces, and marble baths—remain just as they did on her maiden voyage, with the addition of modern amenities and an easygoing, unpretentious atmosphere.

See Mediterranean itineraries aboard Sea Cloud >
See Caribbean itinerary aboard Sea Cloud >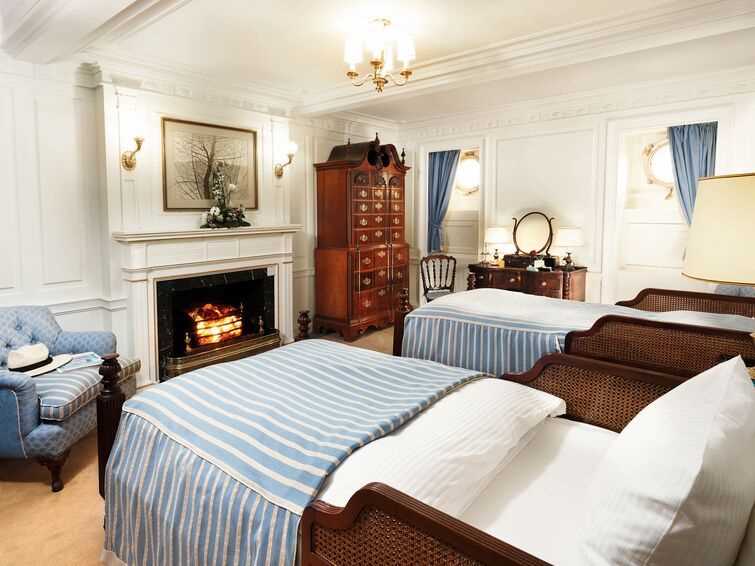 Sea Cloud II | 88 Guests
Italy and Croatia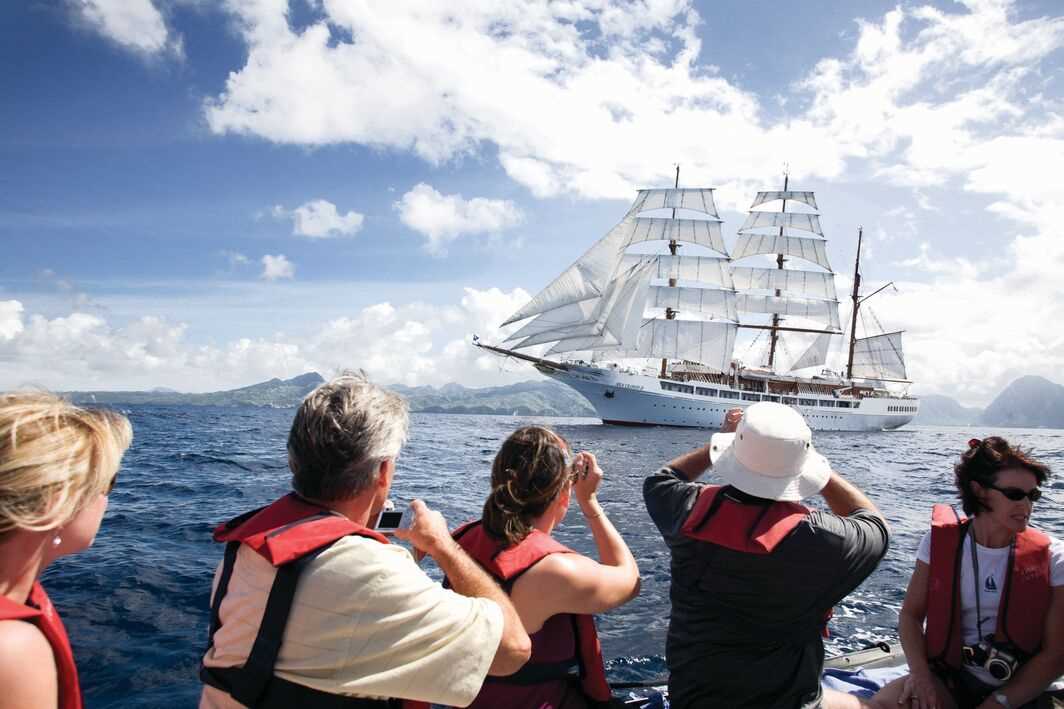 The original Sea Cloud is so beloved, we recently added the Sea Cloud II to the mix, allowing guests even more opportunities to sail in style. "Sea Cloud has an incomparable history, but Sea Cloud II also offers an incredible sailing experience—her sails are raised by hand, just like the Sea Cloud, but she has a gym, a spa, and larger public areas," explains Robison. Aboard Sea Cloud II, just as with the original, guests can explore the craggy coasts, ancient ruins, and aquamarine waters of Italy and Croatia—and with a capacity of 88 guests, your chances increase to snag the cabin of your choice.

See itineraries aboard Sea Cloud II >


Delfin II | 28 Guests
Upper Amazon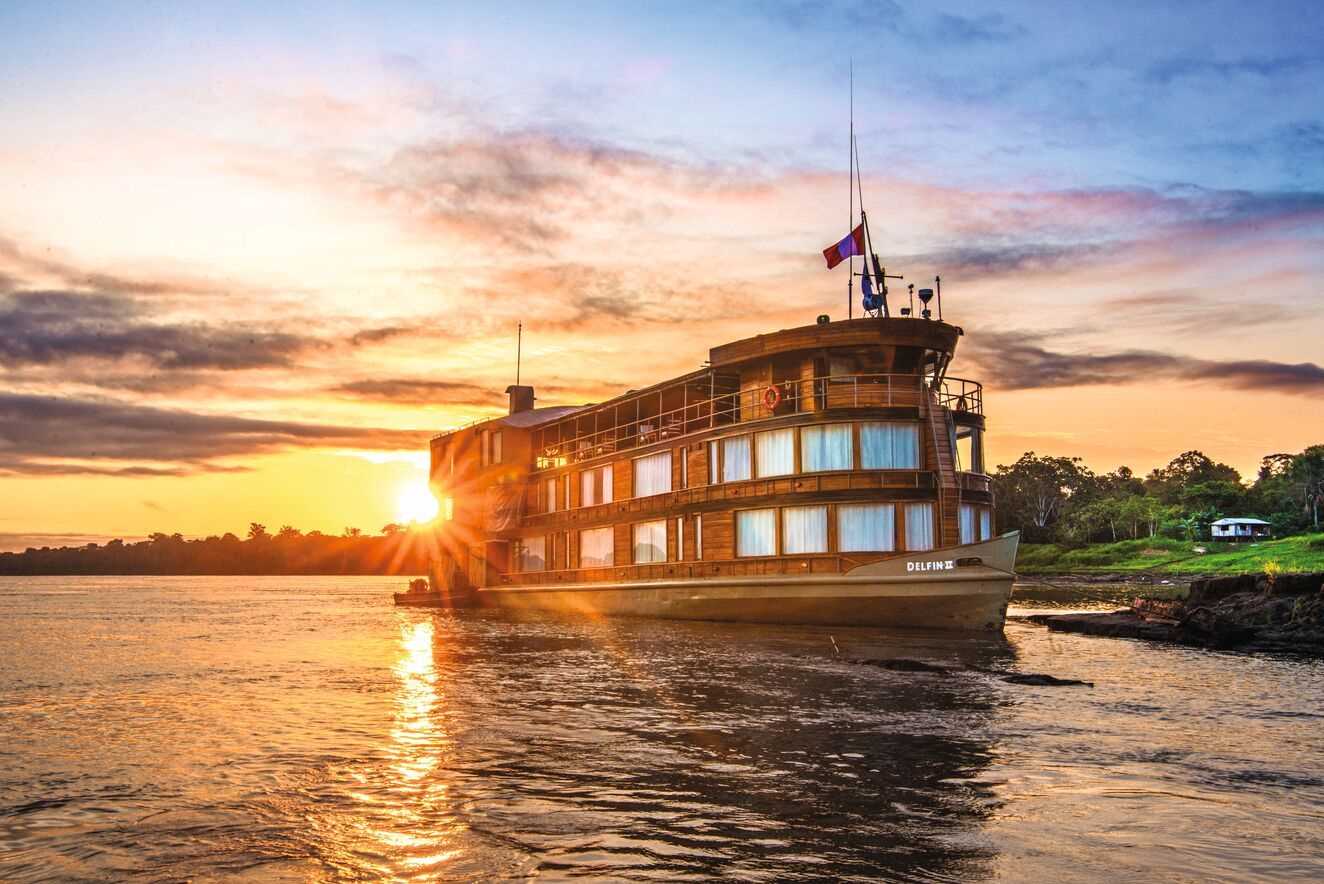 If you'd like to ply the waters of the Amazon in true Peruvian style, look no further than the Delfin II. The ship itself was locally built, with 14 bright and airy suites, each with wood paneling and views of the river rolling by. Guests can take out a kayak for two or embark a 10-person skiff to search up-close for the caimans, pink river dolphins, and other wildlife that make their home in the tributaries of the Pacaya-Samiria National Reserve. Lest you momentarily forget where you are, you'll be reminded at every meal as you stroll beneath Peruvian hand-crafted lanterns and past an impressive Amazonian driftwood buffet table to gather and dine on almost exclusively local cuisine—plus, all the pisco sours your heart desires. Well sated, head off to your suite, where a chocolate made from local cacao awaits on your pillow.

See itineraries aboard Delfin II >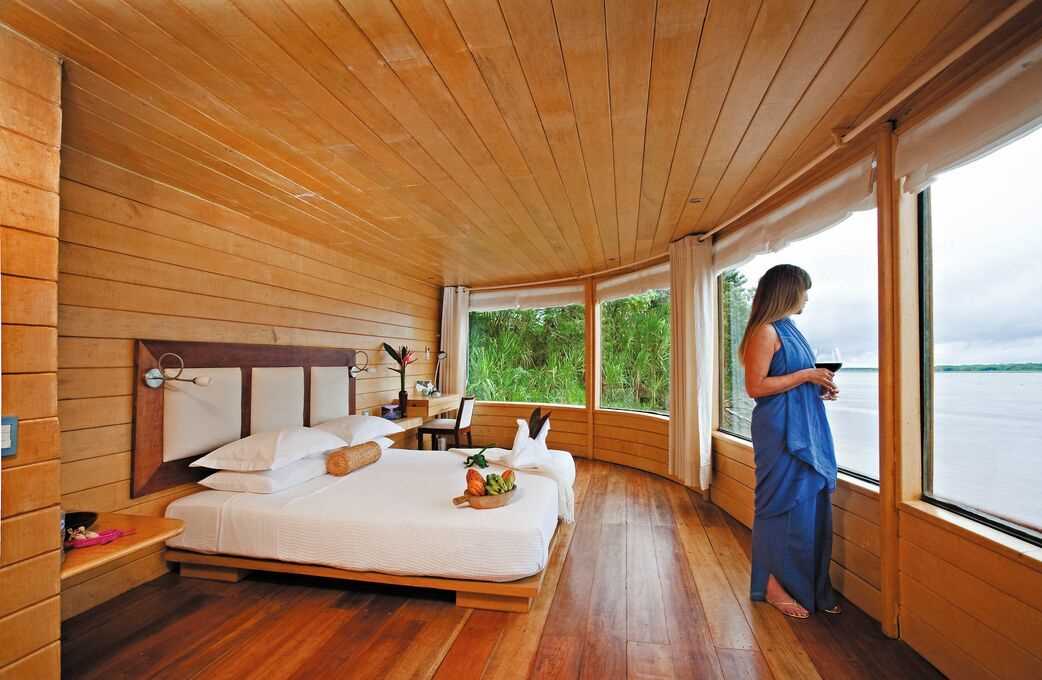 Lord of the Glens | 48 Guests
Scotland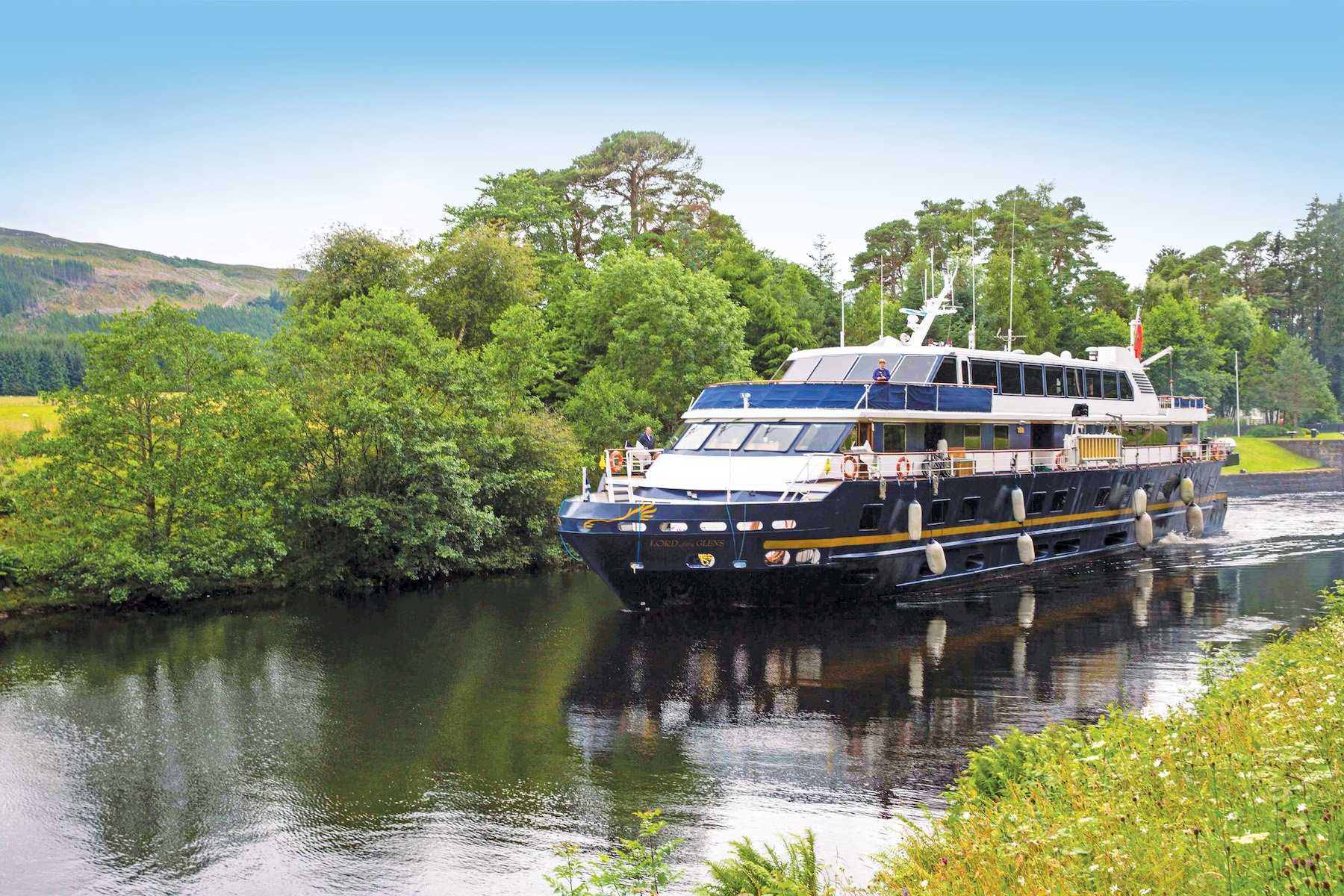 A cross between a stately country manor and an intimate private yacht, the Lord of the Glens brings more than mere good looks to the equation: "It's a ship that's purpose-built for going through the Caledonian Canal and the Inner Hebrides," Robison says. "For a very long time, she was the only vessel of her class to be able to do what she does." That means few travelers have experienced Scotland the way guests of Lindblad Expeditions can, navigating the web of canals that weave past highland villages and through locks traversed primarily by day-trippers and small personal watercraft. The ship will bring you seamlessly from coastal towns to inland lakes, the famed Loch Ness among them. Along the way, you'll find time for bike rides, sea lion spotting, and plenty of encounters with locals—perhaps over a pint at a small-town pub such as Old Forge, in Inverie, or when traversing the locks, which always seems to draw a crowd of excited onlookers.

See itinerary aboard Lord of the Glens >
The Jahan | 48 Guests
Vietnam and Cambodia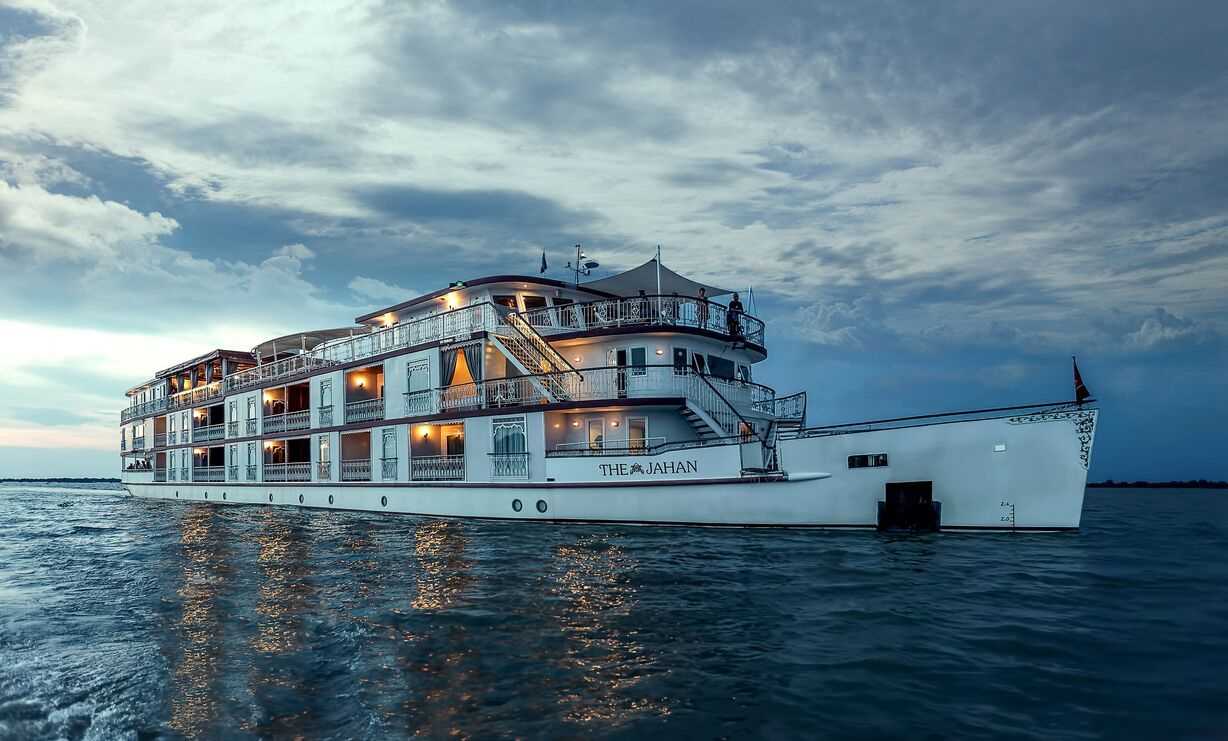 "When you're aboard The Jahan, you have no doubt you're on a beautiful Southeast Asian vessel," says Robison. The ship, which travels the Mekong River between Vietnam and Cambodia, is outfitted with decor inspired by the artwork and crafts of the surrounding nations—think intricate marquetry furnishings and embroidered details—along with nods to the French Colonial influences still prevalent in this region. Even the excursions are done in true local fashion: Travelers on The Jahan will explore by bicycle, trishaw, ox cart, and sampan boats during their journeys. But it's the people that truly help guests connect with the destination. "A lot of the staff on The Jahan come from the villages we visit, and they're still amazed that people want to come see their homes—it makes them very proud."

See itinerary aboard The Jahan >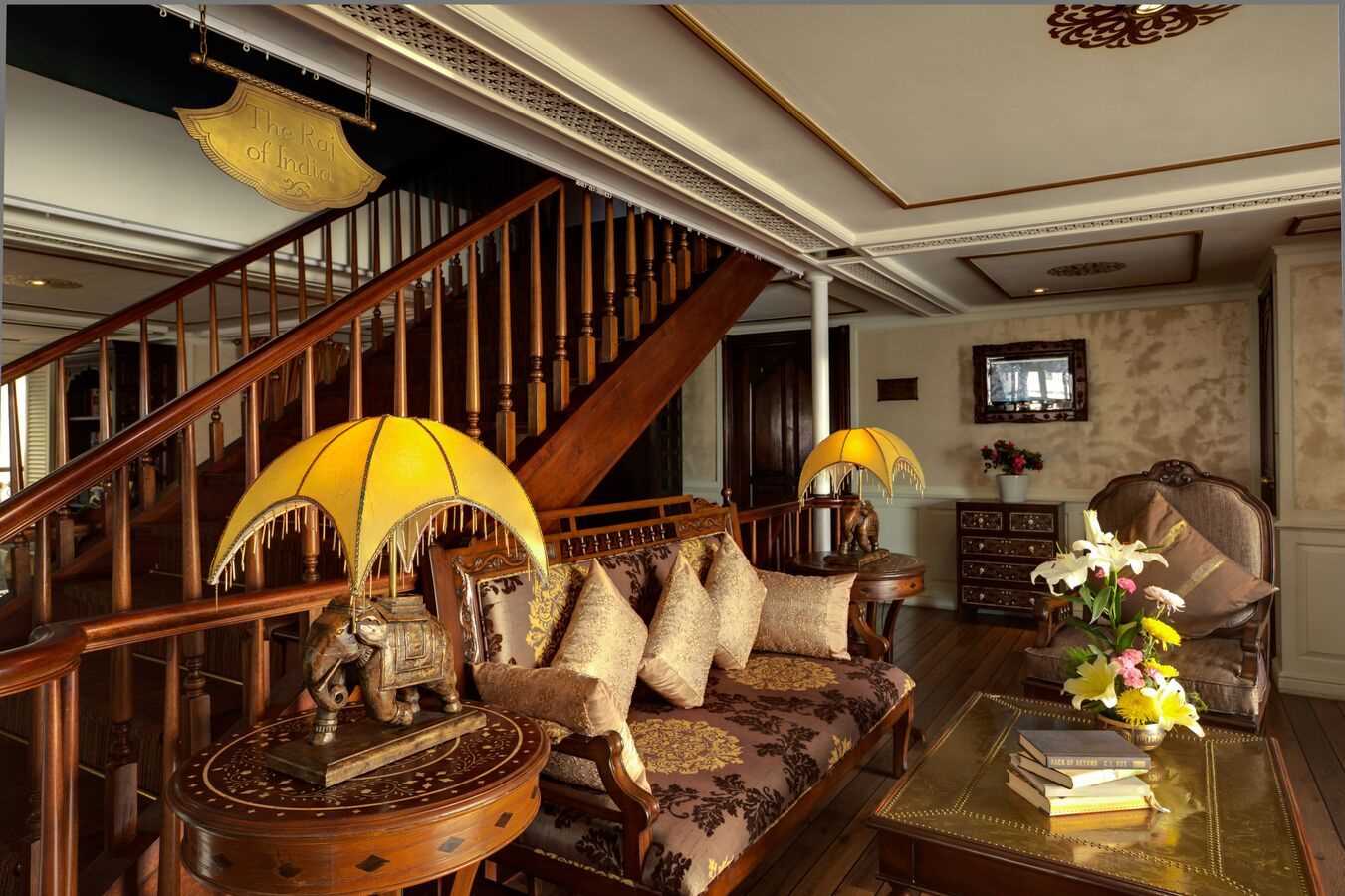 Oberoi Philae | 42 Guests
Egypt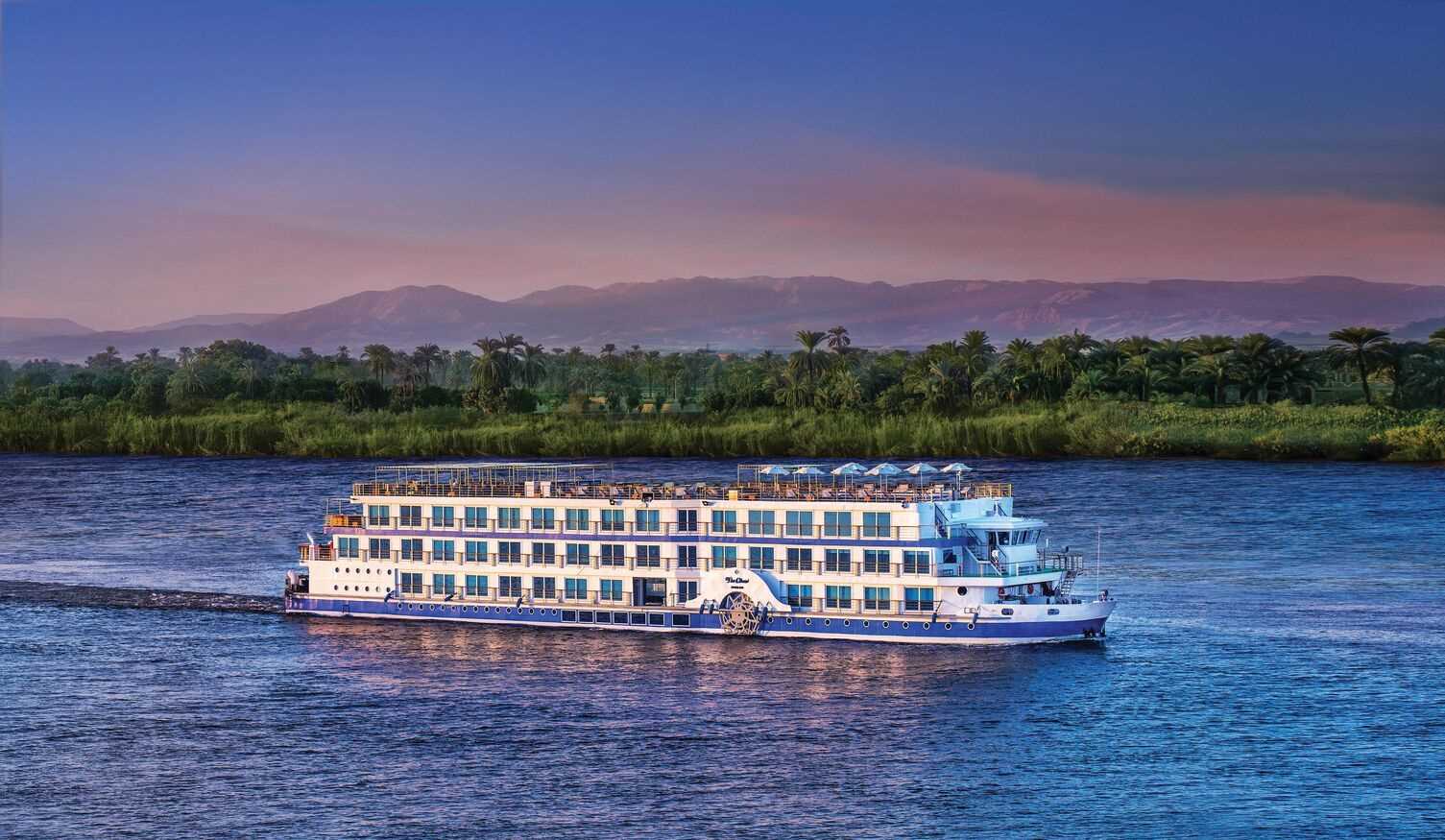 There's no wrong way to explore Egypt, but there is a right one: aboard the Oberoi Philae, a 22-cabin luxury vessel unmatched by any other ship on the Nile. A tip-to-toe remodel in 2015 reduced her capacity from 100 guests to just 44, ensuring generous cabins and plenty of quiet corners to accommodate each passenger on board. On the top deck, a 36-foot pool is an inviting spot for a refreshing dip as the palms roll by, or escape the sun and let your worries melt away with a visit to the Oberoi spa on board. Since you're sailing with Lindblad, this isn't merely about a luxury getaway—expert Egyptologists are on board for the duration of the journey to share specialized knowledge on sights such as the Pyramids and the tombs in the Valley of the Kings.

See itinerary aboard Oberoi Philae >
Main image, a fisherman casts a net on the Mekong: David Vargas