Iceland's Natural Wonders Post Voyage Extension
The land of fire and ice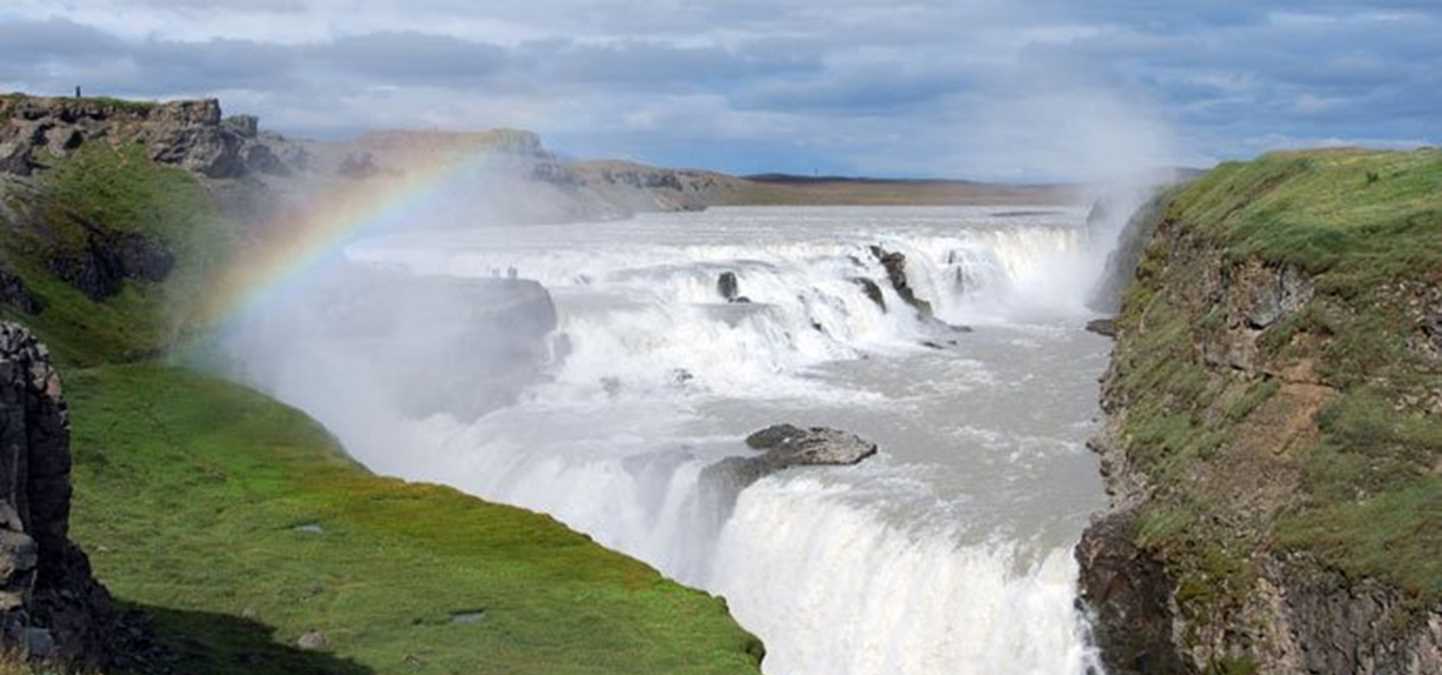 Once you've seen the land of ice, it only makes sense to see its compatriot: the land of fire and ice, Iceland. This volcanic isle, near the Arctic Circle, is the home of Europe's oldest body of representative government, the Althing, established by the Vikings. But what makes Iceland truly unforgettable is its geological wonders in the heart of the Icelandic wilderness: towering glaciers and gushing hot springs, boiling mud pools, lava fields and thundering waterfalls.
Day 1 - Oslo, Norway/Keflavik, Iceland/Akureyri
Fly from Oslo to Keflavik, Iceland, continue flying to Akureyri, where we check in to our hotel. (D)
*Important note: Guests on the "Norway's Fjords and Arctic Svalbard" itinerary ending in Bergen on June 9 will fly from Bergen to Keflavik instead of Oslo to Keflavik. Guests on "Exploring Greenland and Canadian High Arctic" will begin this extension after spending August 30 in Reykjavik with the main group, at the Grand Hotel, with a morning flight to Akureyri on Day 1 of the extension.
Day 2 - Akureyri/Lake Myvatn/Akureyri
Today visit the incredible Lake Mývatn region, in the Northeast of Iceland. Mývatn is known for geothermal and volcanic activity, as well as a great variety of bird life. Leave Akureyri and drive over the mountains to Goðafoss, one of the largest waterfalls in Iceland. Continue on to Námaskarð, with its boiling mud pots and fumaroles. Take a walk through Dimmuborgir (the "Dark City"), a valley of incredible lava formations that was once a giant magma flow through this region. Finish the day at Skútustaðir, the incredible field of pseduocraters. Return to Akureyri for dinner at a local restaurant.
Day 3 - Akureyri/Reykjavik
Fly to Reykjavik, the world's northernmost capital. Transfer to the Borg Hotel or similar for check in, and depart on a walking tour to explore this northern city. See the Alþingi Parliament House, the Government House (a former prison, which was built in the 18th century), and the impressive Hallgrimskirkja Church with its 210-foot tower. Dinner will be at your leisure this evening with an after-dinner excursion—the Sky Lagoon Hot Springs—to take in the midnight sun and views out over the North Atlantic. (B,L)
Day 4 - Golden Circle: Gullfoss and Geysir/Reykjavik
Today we visit Iceland's iconic Golden Circle to see its wild and natural side. Visit glacial Gullfoss ("Gold Waterfall"), thundering Geysir and Strokkur geysers (where the word originated), and Thingvellir National Park. The latter was the open-air site of Iceland's first parliament and is also geologically significant as it sits on the crest of the mid-Atlantic ridge, straddling the North American and Eurasian tectonic plates. Return to Reykjavik for dinner at a local restaurant. (B,L,D)
Day 5 - Reykjavik/Keflavik/U.S.
After breakfast, you may opt to relax at the hotel, or join us for a special tour of the Kleifarvatn and Krysuvik hot springs area including a stop at the Kvikan Culture House. Followed by lunch at a local restaurant, guests will be transferred to the airport. Those not wanting to go on the tour will depart from the hotel around noon and meet the group for lunch at the local restaurant, followed by a transfer to Keflavik Airport for flights home. (B, L)
Cost Includes:
Accommodations, meals as indicated, transfers to and from group flights, transfer to the Blue Lagoon, sightseeing, flights within Iceland including Reykjavik/Akureyri and Akureyri/Reykjavik.
Not included:
International airfare including Oslo/Keflavik, personal items, entrance fee and treatment/facilities at the Blue Lagoon.
Ready for the adventure of a lifetime?