Two-Night Whale Shark Extension
Extend your stay in La Paz to experience local culture and snorkel with whale sharks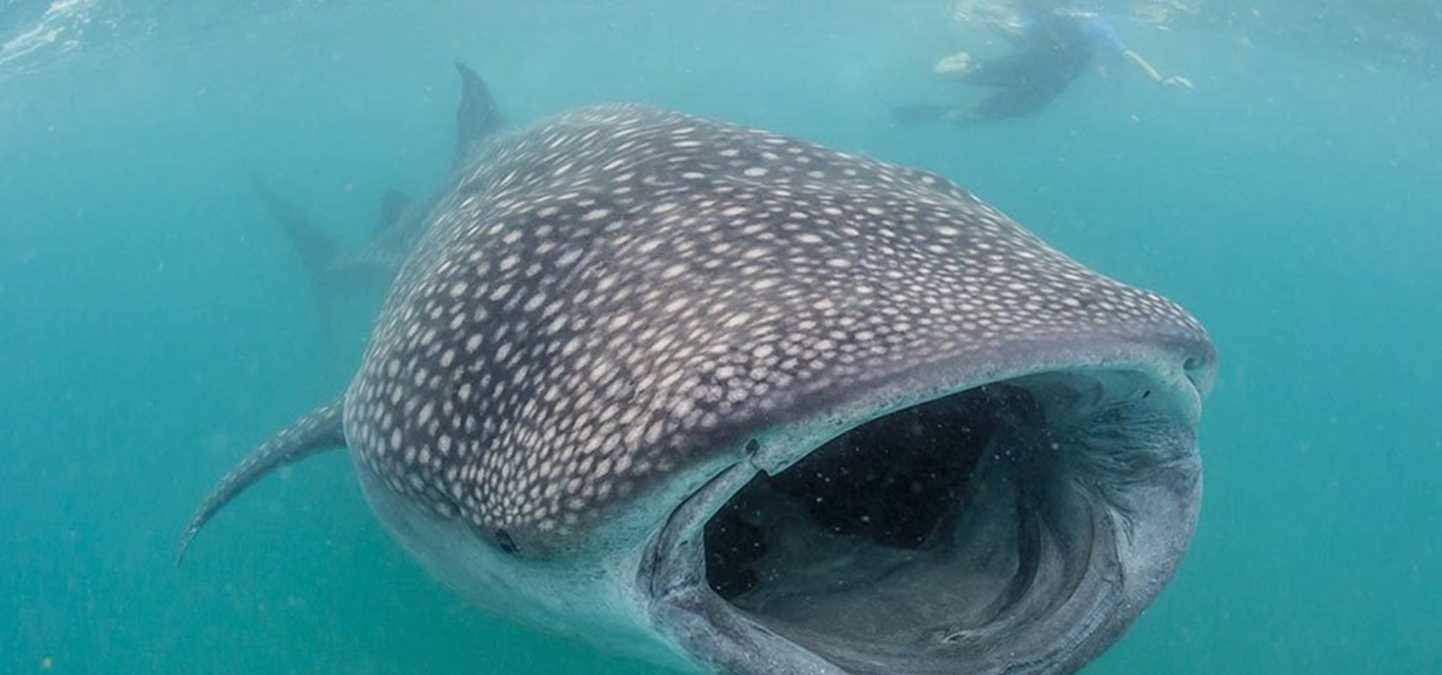 Extend your stay in La Paz, Mexico, to further explore the rich culture of the area. Learn more about the history of the region with a visit to the La Paz Cathedral. Indulge in the local cuisine with inspiring local lunches and top it all off with an awe-inspiring opportunity to snorkel with the largest fish on the planet; gentle giant whale sharks.
Day 1 - La Paz / El Triunfo
Today our day will begin with a walking tour of downtown La Paz. After exploring La Paz, we will drive to the small mining town of El Triunfo and have lunch at a local restaurant. After lunch, we will visit the Museo Ruta de Plata, a historical mining museum and regional interpretive center, and stroll the cobblestone streets of El Triunfo. Upon returning to La Paz, the rest of the day is on your own to enjoy the hotel's amenities or downtown La Paz and dinner of your choosing. (B, L)
Day 2 - Snorkel with Whale Sharks
Enjoy a nice breakfast at the hotel before embarking on a trip to snorkel with whale sharks. We'll get you all geared up for an exciting morning experiencing these gentle giants. It's sure to be a morning you remember. We'll enjoy another local lunch before spending the afternoon at leisure. (B,L)
Day 3 - Home
After breakfast we'll transfer to the airport for your flight home. (B)
Ready for the adventure of a lifetime?