Buenos Aires Post-Voyage Extension
History, tango, and urban nature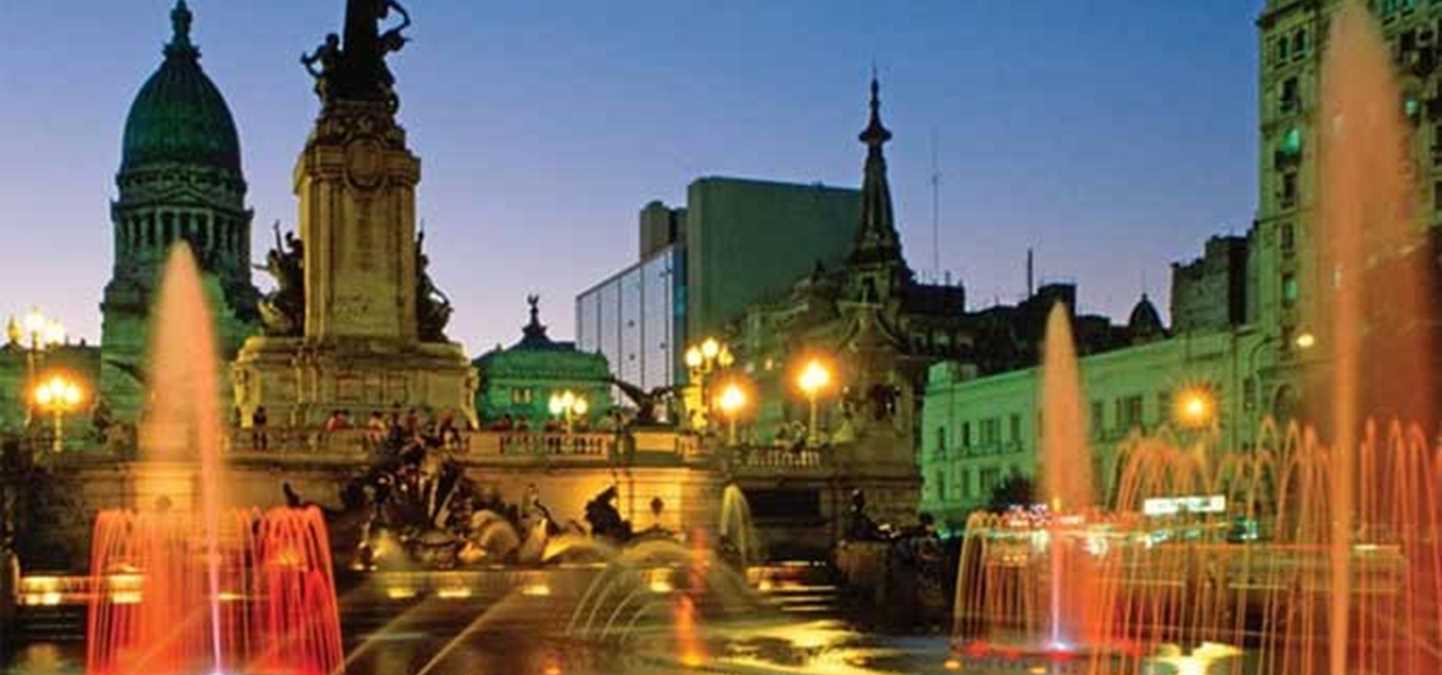 After disembarking your expedition aboard National Geographic Endurance take time to explore one of the world's most intriguing cities. See its famous architecture, explore the most interesting neighborhoods, visit top museums, and take in a tango performance on an extension curated to provide the very best that Buenos Aires has to offer.
Note: On select National Geographic Endurance departures this may run as a pre-voyage extension. Please call for details.
Day 1 - Buenos Aires, Argentina
We begin our guided explorations this afternoon with a taste of Argentina's cuisine at a local restaurant, followed by an overview of this spirited global capital. Experience the vast history of this city with a private visit to the El Zanjon de Granados museum in the south, followed by a drive through the Plaza de Mayo and a panoramic view of the Casa Rosada, most famous for Eva Perón's iconic arms-outstretched silhouette.
This evening we have a taste of tango with our meal; set in a restored colonial building with a long tango history, our performers will demonstrate both traditional and modern styles of this sultry dance. (B,L,D)
Day 2 - Costanera Sur Ecological Reserve / Buenos Aires
Today's exploration takes us to the Costanera Sur Ecological Reserve. In this well-known bird migration area, look for these avian travelers while learning about the local flora and fauna on the trails. At the end of our walk, we'll head to Tigre and board a private boat and sail up the Paraná delta. Discover river life with your private guide on one of the largest deltas in the world.
After lunch, we make our way back to the city center, stopping at the beautiful neo-gothic cathedral in historic San Isidro en route. The cobblestone streets area around the cathedral lead to some of the most historic mansions in the city provide a few moments of relative calm before returning to the hectic streets of the city center.
Dinner this evening is on your own; ask your local guide for their favorite recommendations or speak with the Hotel Concierge. (B,L)
Day 3 - Buenos Aires
Our final day of exploration gives us an extended snapshot of local history during a short walk through the eclectic Recoleta Cemetery. Presidents, artists, and influential Argentines rest here. We'll continue on through Palermo Woods and explore one of many exquisite museums (Muséo Evita, the MALBA, or similar) in the area, discovering history and art. We'll also visit the Teatro Colón, the grand opera house from 1908. Wonder at the magnificent restoration that reinvigorated the splendor of the 1908 structure, and imagine the views that Enrico Caruso, Lily Pons, or Luciano Pavarotti enjoyed while performing.
After lunch, we return to our hotel. Collect your belongings and transfer to the international airport for onward flights. (B,L)
Costs & What's Included
Occupancy
Cost per person 2024
Cost per person 2024-25
Double Occupancy
$3,010
$3,270
Single Occupancy
$3,390
$3,590
Cost Includes:
Two nights hotel in Buenos Aires, meals where indicated, transfers based on flight Departure guidelines and sightseeing tours, activities and entry fees, gratuities, services of one local guide, and a Lindblad Expeditions Staff Leader (for groups of ten or more).
Not included:
All airfare, personal items, and immigration fees.
Ready for the adventure of a lifetime?