Cairo Pre-Voyage Extension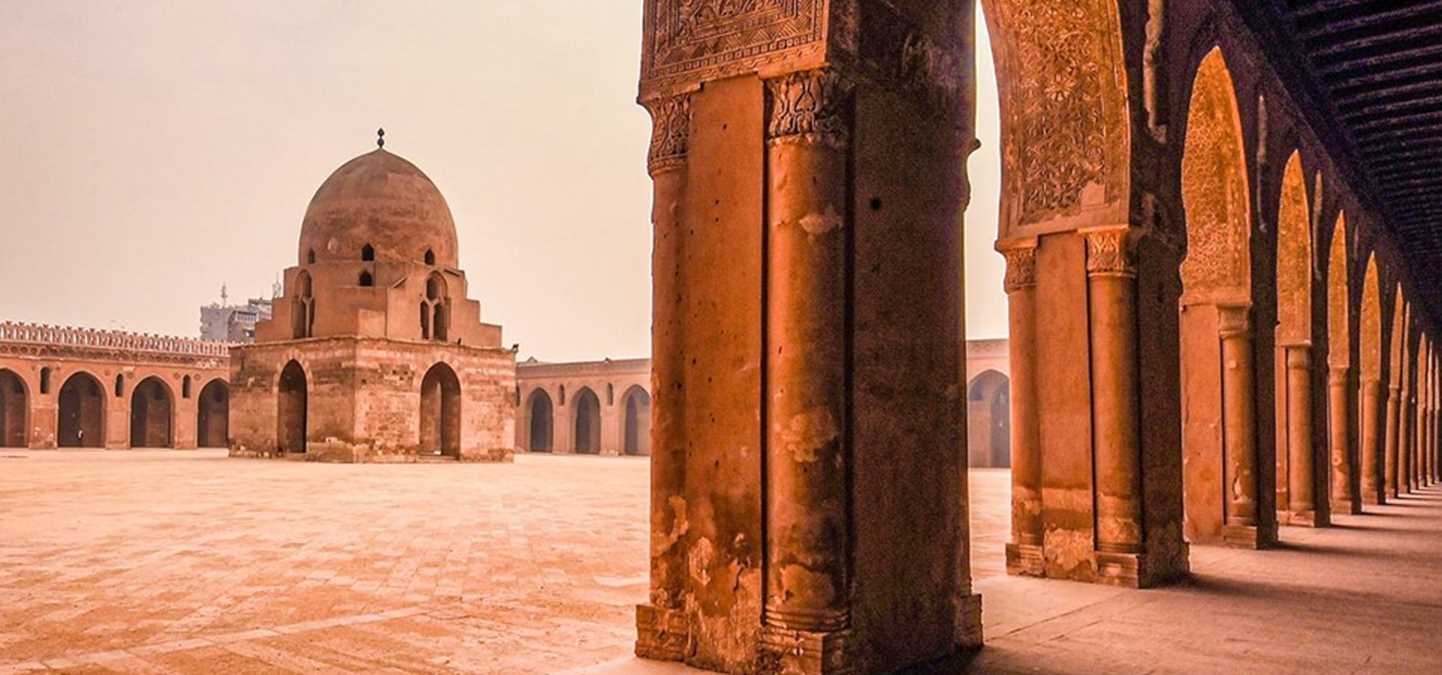 Experience more of what Cairo has to offer. Enjoy two nights at the St. Regis Cairo as your base for exploring more of Cairo's gems. Explore both old and Coptic Cairo, Ibn Tulun Mosque, and the Gayer Andersen Museum. You will also visit the newly-restored Baron Empain Palace, also known as "Le Palais Hindou," or the Hindu palace, built by Belgian millionaire Baron Edward Empain in 1911. A special highlight is a visit to El Nafeza, a studio that employs women to create works of art from recycled paper. There is also an opportunity to explore on your own and enjoy the hotel's amenities.
Day 1 - Cairo
Arrive in Cairo and check into the St. Regis Cairo. Spend the rest of the day relaxing and enjoying the hotel's luxury amenities, or explore on your own.
Day 2 - Old Cairo
This morning we explore Old Cairo, founded by the Romans and known for its Coptic churches, including the 4th century "Hanging Church" and the Church of Abu Serga, which stands on the spot where the Holy Family is said to have rested. Stroll through winding streets to the 1,000-year-old Ben Ezra Synagogue. We will visit El Nafeza to see women creating beautiful works of art from recycled rice paper. El Nafeza, which means "the window" in Arabic, is an internationally acclaimed organization doing wonderful work that benefits both Egyptians and the environment. Enjoy lunch in a local restaurant before having the rest of the afternoon and evening at leisure. (B,L)
Day 3 - Heliopolis
Re-opened in 2020 after decades of neglect and an $11 million restoration project, Baron Empain Palace is the stuff of local legend: the architectural style is unorthodox, and the residence is said to be haunted. This historic building was constructed by Baron Empain (the man credited with starting construction on the Paris Metro) but fell into neglect in the 1950's after his descendants could no longer afford to maintain it. The palace has become the center of what is now modern and sprawling Heliopolis, a suburb of Cairo, and its restoration is a fine example of Egypt's dedication to preserving its recent, as well as ancient, history. Return to the hotel for the balance of the day at your leisure. Your fellow Passage Through Egypt travelers not on the Cairo optional extension will be arriving throughout the day and evening. Your journey with them begins tomorrow. (B)
Costs & What's Included
Occupancy
Cost per person 2024
Cost per person 2025
Double Occupancy
$1,323
$1,389
Single Occupancy
$1,481
$1,555
Cost Includes:
Accommodation as indicated or similar, meals indicated plus non-alcoholic beverages during group meals, excursions as listed, entrance fees, transfer from the airport to the group hotel, tips for group activities and services, taxes and service charges, and services of our expedition staff.
Not included:
Air transportation not listed, passport fees, tips for non-group activities or services, items of a personal nature such as alcoholic beverages, e-mail, laundry, etc.
Ready for the adventure of a lifetime?