Santiago Post-Extension: Wine and Culinary Delights
Discover Chile's superb cuisine and picturesque wine country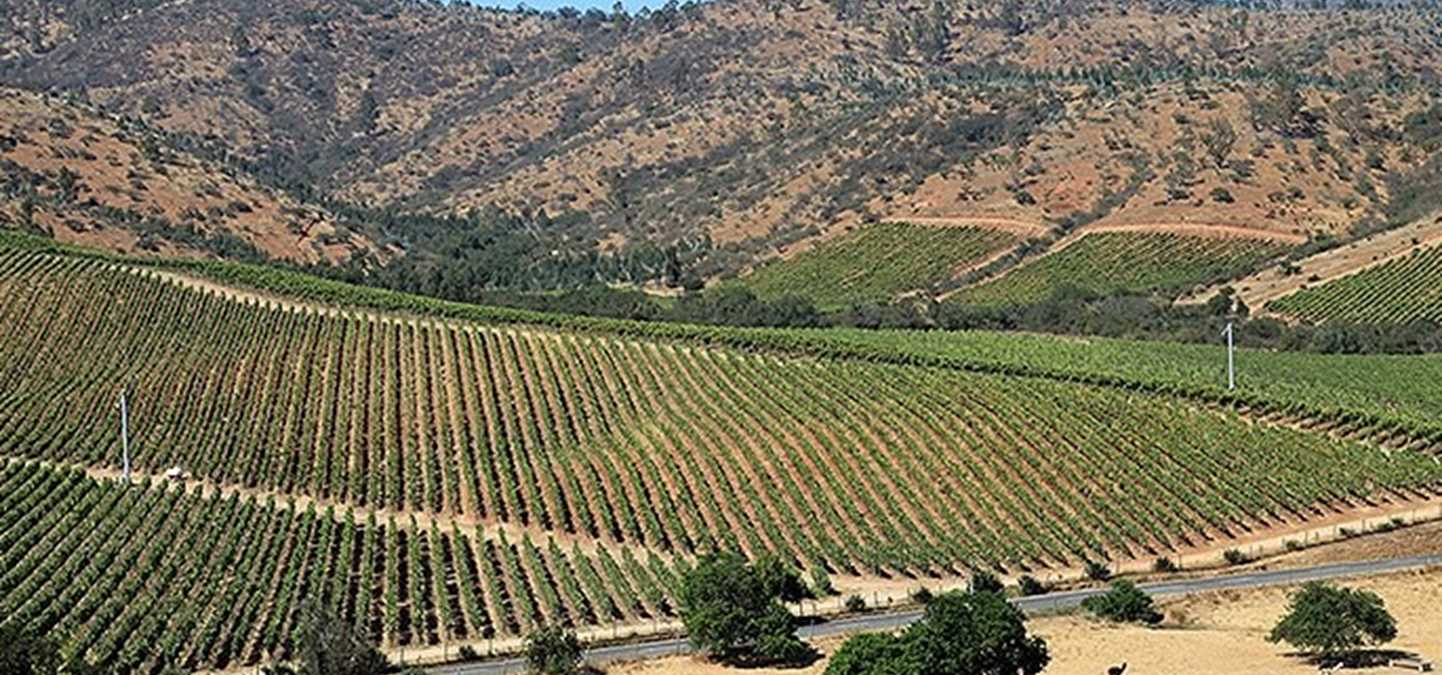 After disembarking your expedition aboard National Geographic Resolution, visit Santiago's charming neighborhoods and get a taste for its world-famous cuisine at a few, select restaurants. Venture outside the city of Santiago and into wine country. Tour some of the beautiful wineries, meet Chilean winemakers, and sample world class wines alongside the experts who created them.
Day 1 - Santiago, Chile
We begin our guided explorations this afternoon. Meet your local guide in the lobby of your hotel (Ritz-Carlton, Santiago, or similar) for a curated tour of some of the city's highlights, such as the Plaza de Armas and its Baroque Catedral Metropolitana and La Moneda—the Presidential Palace originally built as a colonial mint house in the late 18th century. Wonder at the stunning views of this expansive city on your way to dinner at a premier local restaurant that showcases some of the region's finest cuisine. (D)
Day 2 - Casablanca Valley
Venture after breakfast into the Casablanca Valley, a wine region to the northwest of Santiago, initially famous for its white Sauvignon Blanc and Chardonnay grapes, and now equally well-known for producing world-class reds. We'll start with a visit to Casas del Bosque vineyard for a private wine tasting and hands-on experience before lunch at this picturesque vineyard. This afternoon, we will enjoy a private tour and tasting at the unique Bodegas RE Vineyard, which has been owned and operated by the same family for eight generations. Go behind the scenes to learn about their winemaking process, the oldest and most natural methods of the craft. Return to Santiago for another fabulous dinner with wine pairing at another of the city's premier restaurants. (B,L,D)
Day 3 - Maipo Valley / Santiago
Our final day takes us south of the city, into the foothills of the Andes mountains to the small town of Alto Jaguel in the Maipo Valley. This wine country is home to one of Chile's most famous imports and exports: the Carménère grape. Visit the historic Santa Rita vineyard on foot or by carriage. Explore the lovely grounds and visit the monolith commemorating the exact location that the Carménère grape variety was re-discovered as a distinct varietal in 1994. Tour the historic wine cellars, enjoy a tasting of the premier wines, and finish with lunch in the on-site restaurant before returning to Santiago.
After lunch, we return to our hotel. Collect your belongings and transfer to the international airport for onward flights. (B,L)
Please note: All day-by-day breakdowns are a sample of the places we intend to visit and the activities we intend to conduct. Activities, and the order of activities is subject to change based on local conditions, including closures. Your local guide will share your hand-crafted itinerary on Day 1.
Cost Includes:
Two nights hotel in Santiago, meals where indicated, transfers based on flight Departure guidelines and sightseeing tours, activities and entry fees, gratuities, services of one local guide, and a Lindblad Expeditions Staff Leader (for groups of ten or more).
Not included:
International airfare, personal items
Ready for the adventure of a lifetime?