A Unique Way to See Asia
The grand stone temples of Angkor. Bali's emerald rice paddies. Neon towers that scrape Singaporean skies. Wonders seldom cease on the world's largest continent—and for every iconic Asian landmark, there is an equally captivating treasure kept secret on a remote coast or distant isle.
Lindblad Expeditions-National Geographic offers new voyages that take you from Asia's thriving cities to its coastal fringes, where wild creatures roam, ancient traditions endure, and rich cultural encounters make for unforgettable explorations.
Indonesia & Papua New Guinea
In a region lost to time and enveloped in lore, immerse yourself in lush isles where Komodo dragons roam and the ancient spires of 9th-century temples pierce the jungle canopy. The underwater realms here are equally alluring: dive into translucent waters and encounter colorful corals and sea life in a snorkeling and scuba mecca.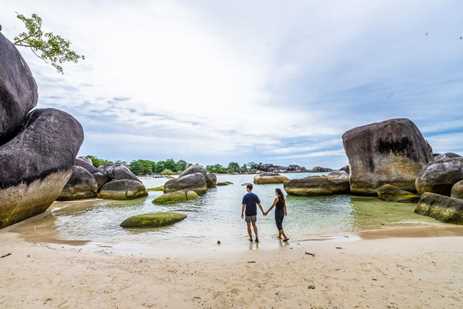 Japan
As Japanese cities rise toward the skies and race into the future, the country's ancient traditions endure amid tiered temples, elegant teahouses, garden marvels, and graceful torii gates. Immerse yourself in these cultural treasures, and trace the country's riveting history from the age of the samurai to the Meiji era and beyond.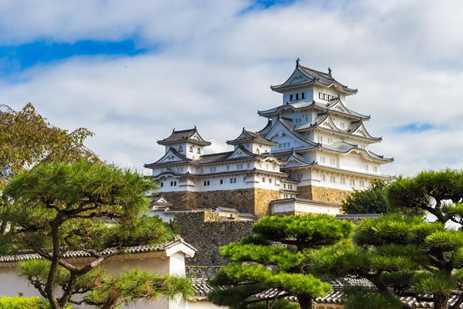 Vietnam & Cambodia
Experience the enchanting rhythms of daily life along Southeast Asia's most storied waterway, floating through the rural heart of Vietnam and Cambodia to age-old villages where ancient traditions still thrive. Discover customs like silk hand-weaving and rice and fish harvesting, and venture beyond the riverbank to encounter the sacred idols at Angkor and modern icons from Phnom Penh to Saigon.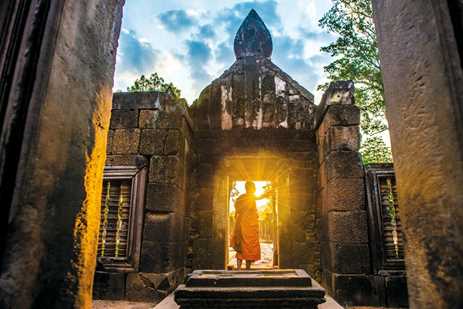 Raja Ampat: The Epicenter of Coral Diversity
Learn more about what makes National Geographic Orion a unique home base for undersea exploration in Indonesia's most spectacular reef system.
7 Stunning Sites That Define Japan
Learn about seven of the Japan's most beautiful sites—a mix of castles, gardens, islands, and shrines that reflects the multifaceted culture and history of this extraordinary destination.
read more
Cambodia Up Close: 7 Must-See Sites at Angkor Wat
Have a look at some of the sites you'll explore within the UNESCO-recognized temple complex of Angkor.
read more
An Impactful Return to the Asmat Region
It has been years since any ships have visited the remarkably remote Asmat villages of West Papua, Indonesia. Recently, National Geographic Orion returned to the region and our guests were welcomed with the most jubilant celebration.
The Jahan's Timeless Elegance and Romantic Spirit
Inspired by the romance and glamour of the age and exhibiting the same outstanding artisanry and attention to detail, The Jahan sails the Mekong with regal aplomb.
read more