The Bridge of the Americas signals our arrival at the Panama Canal, one of the seven wonders of the modern world.


Connecting the Pacific to the Atlantic, this waterway has been a key conduit for international maritime trade since it was completed in 1914. As we approach, be out on deck or up on the Bridge to witness the distant silhouette of Panama City, with its modern skyscrapers, as it replaces the vista of tall rainforest trees. We'll hold our position as the canal pilot boards. His job is to navigate the vessel through the series of locks, come wind, fog, or rainy season. It's a challenging, delicate job in one of the busiest waterways in the world, where ships come in close proximity to each other and to the walls of the lock chambers. Millions of gallons of water power our transit—no pumps, just gravity. Get Inspired By Photos, Videos, Webinars, Stories, And Exclusive Offers. Sign Up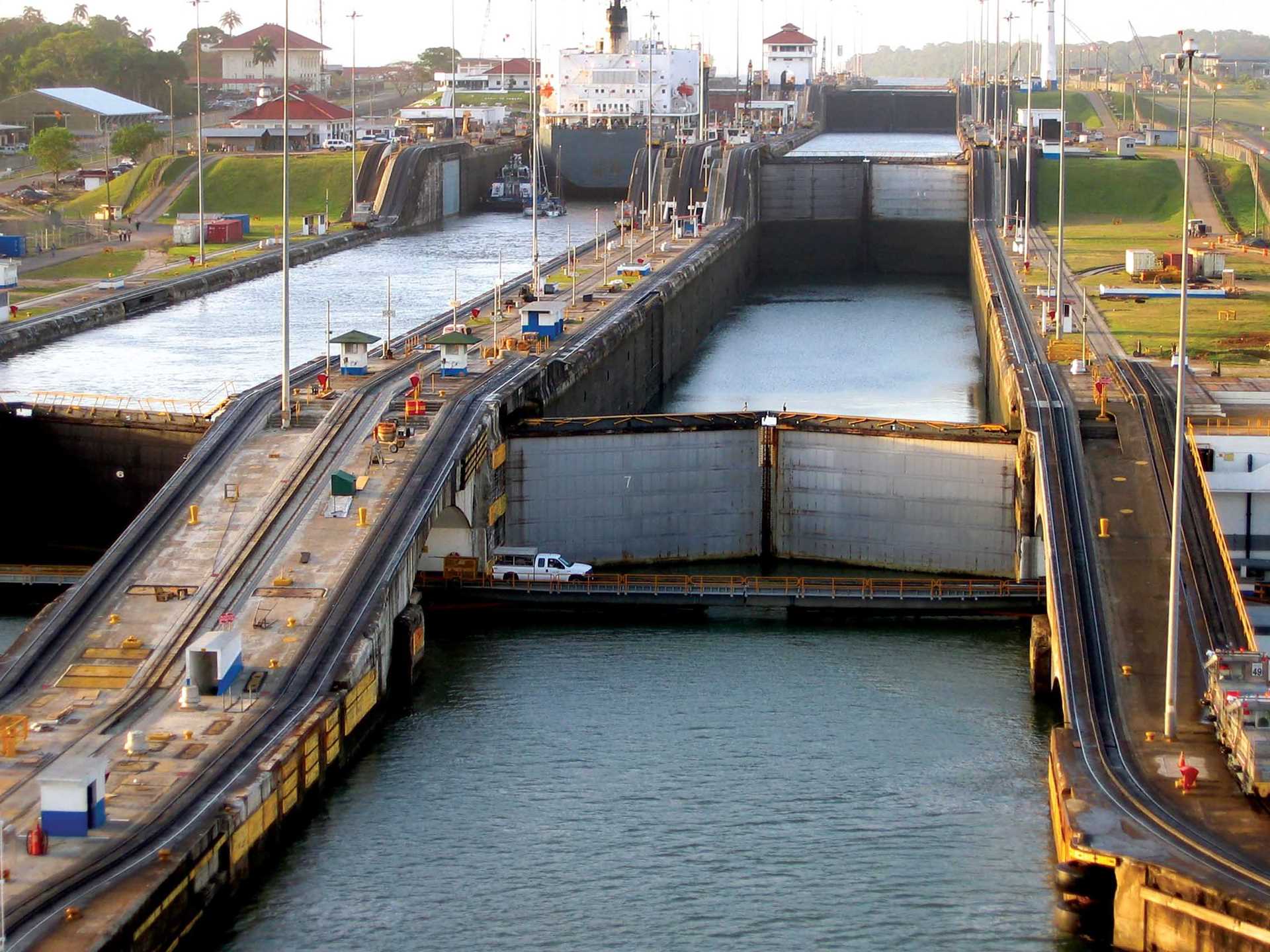 As we cruise through to the Miraflores Locks, the Centennial Bridge frames the entrance to the Gaillard Cut. Though the construction of the canal began as a French project, it was overtaken and completed by the U.S. in 1914. Thousands of workers, innovative engineering technology, and sheer force of will created one of the greatest engineering marvels of the last century. The Panama Canal has since been expanded in a project finalized in 2016, making room for larger vessels carrying more cargo, known as Neo Panamax ships. Experience a piece of human history at work as we traverse this storied passage connecting two oceans.