WorldView
4 Min Read
16 May 2019
Retracing Lewis and Clark's Corps of Discovery Expedition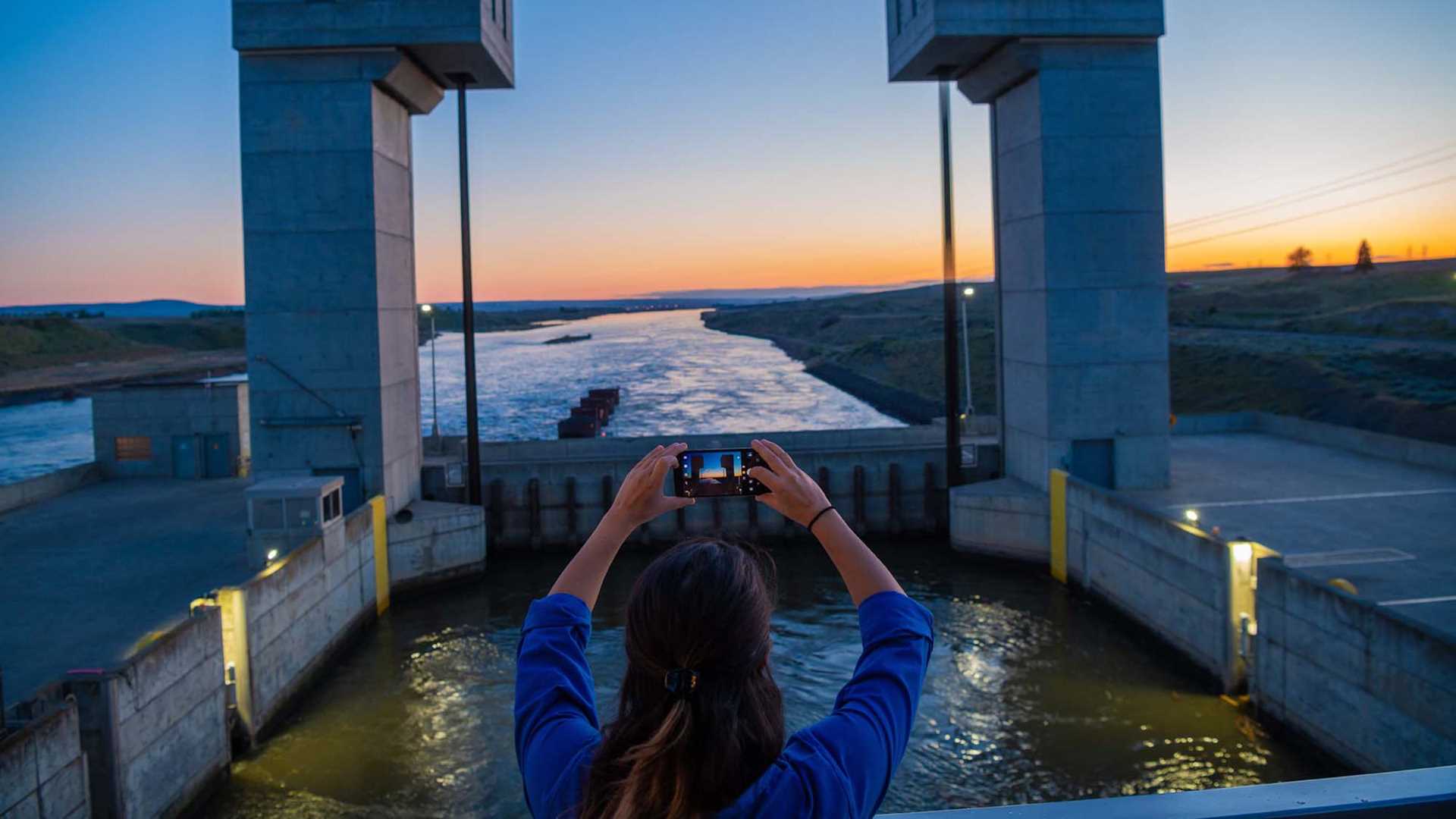 In 1803, two young Army officers commissioned by President Jefferson mounted the first U.S. expedition to cross the continent. With their sights set on the Pacific, Meriwether Lewis and William Clark headed off into the unknown. Right now, more than ever, U.S. travelers are looking to tap into that same intrepid spirit and eagerness to discover the wonders in their own backyard. Get Inspired By Photos, Videos, Webinars, Stories, And Exclusive Offers. Sign Up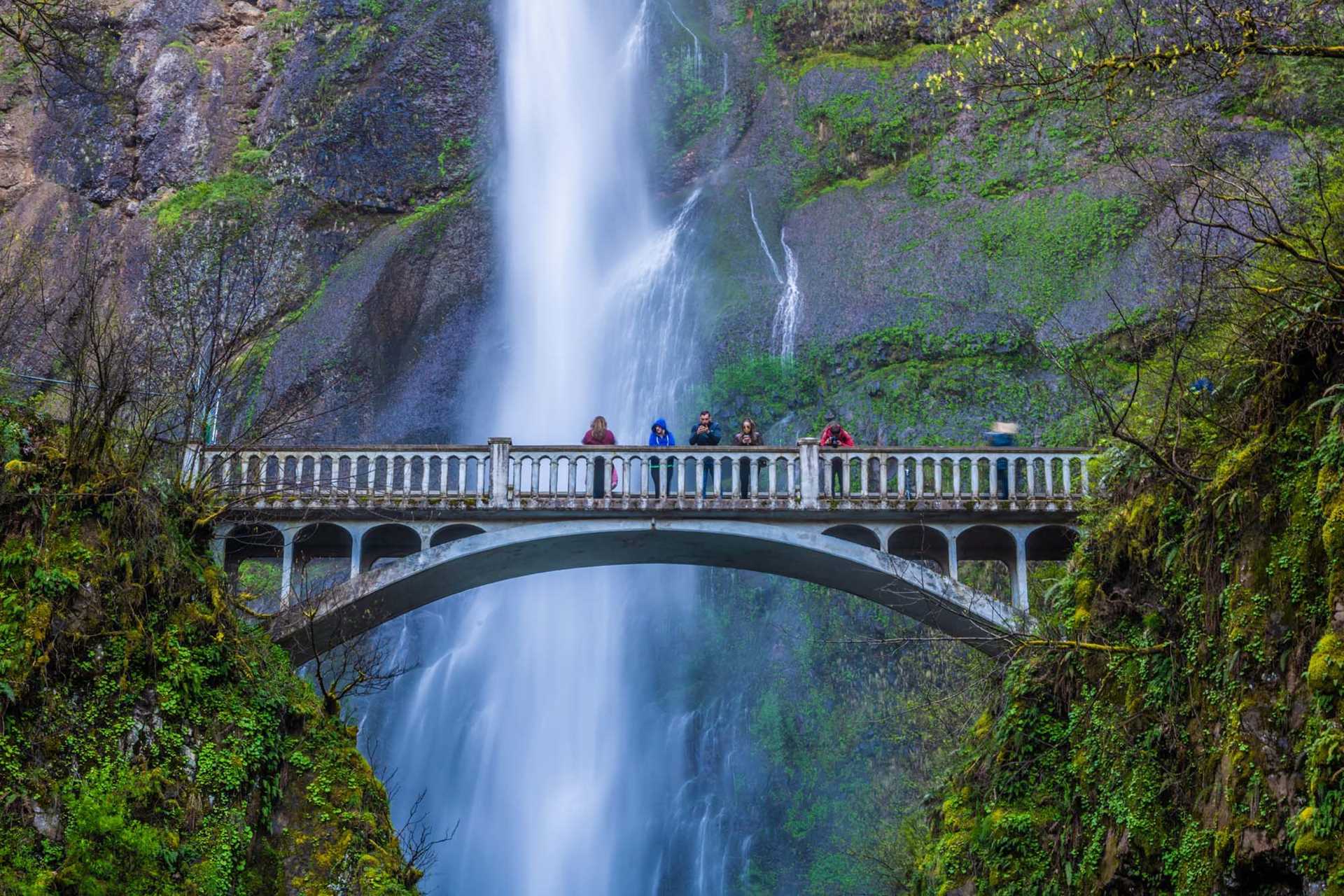 On our Columbia & Snake Rivers Journey, you'll get a generous taste of that legendary expedition by following its route along these two rivers through Oregon and Washington to the Idaho border. Unlike Lewis and Clark, on our expedition you don't need to hunt for food (farm-to-ship cuisine is served on board) or ride the rapids in a dugout canoe—although you can go out and explore glassy stretches of the river on a Zodiac or in a kayak.
But those aren't the only differences between the duo's hardship-filled quest and the experiences Lindblad-National Geographic guests can relish on the same rivers in the fall harvest or the spring bloom.
Relax, Listen, and Learn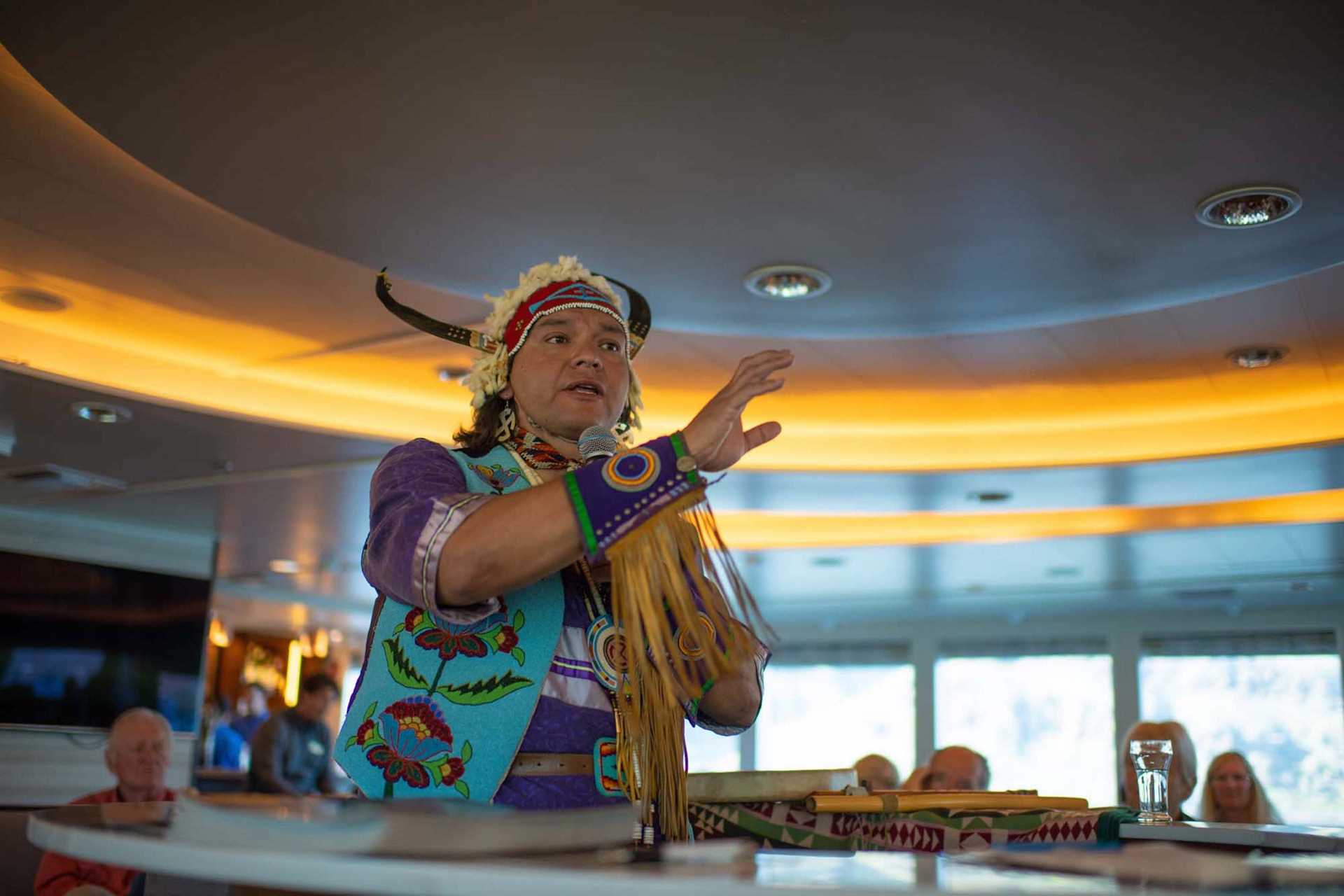 Instead of sleeping on hard ground, you'll doze off nightly aboard our expedition ships in beds that give new meaning to "soft adventure." Instead of spending time with Lewis and Clark's dusty band of soldiers, you're joined by a few dozen fellow travelers, an onboard historian, a geologist/naturalist, a Lindblad-National Geographic certified photo instructor, and a wellness specialist, whose combined knowledge and skills enrich the experience. You'll also hear from guest lecturers who periodically come aboard, including a Nez Perce tribe storyteller and a local winemaker.
While a key focus is on the Corps of Discovery expedition, including the explorers' interactions with Native Americans (most famously Sacagawea), this storied region has many more facets to delve into. The geology and natural history is particularly riveting, from the impressive canyons and coulees of the interior, to the lush, temperate rainforest on the coast. Not to mention, the frequent views of snow-capped Mount Hood and Mount Adams.

"It is all intertwined: the geology, the natural and cultural histories," says Cindy Manning, one of our expedition leaders. "They are what make this area unique, and we will help you understand it all."
See and Do More Every Day

You'll have an array of options to explore this beautiful land from all angles—whether it's down at water-level on a kayak or from the bow of the ship. As we sail along the one-way route between the ocean and the Idaho border, there are stops to visit the Lewis and Clark Interpretive Center, Cape Disappointment Lighthouse, Columbia River Maritime Museum, and more. You'll spend much of the time outdoors, with opportunities to hike, paddle, or Zodiac cruise as you seek out the region's plant, mammal and bird life. After a day of discovery, you can pull up a deck chair and take in the passing scenery with a glass of Willamette Valley wine in hand.
The two biggest highlights for many travelers comes at the beginning and end of the trip: a thrilling jet-boat ride up the Snake River to Hells Canyon, America's deepest river gorge, and a visit to Cape Disappointment, where Captain Lewis jubilantly first reached the Pacific.
Much of the landscape you'll see still looks as it did when Lewis & Clark first laid eyes on it. But this voyage also sheds light on some of the innovations this region has seen over the centuries. Marvel at the extensive collection of antiques at the WAAAM Air & Auto Museum; then watch as we transit a series of eight locks that lift us up 700 feet—10 times the elevation of the Panama Canal dams! Board our modern and welcoming expedition ships to experience stunning beauty, rich history, and the enduring spirit of discovery.
Travel in Lewis & Clark's footsteps on our Columbia & Snake Rivers Journey this fall or next spring. Ships travel either west-to-east from Portland, Oregon, or east-to-west from Clarkston, Washington.