Even for the most adventuresome parents, a voyage with kids in tow can be an ambitious undertaking—a long flight with a small, restless companion, a shocking amount of stuff, managing nap schedules and snack options while trying to make the most of your international airfare and actually experience the place at hand. But charge through the challenges and you'll find exploring the world with little ones in tow is all the more rewarding. Get Inspired By Photos, Videos, Webinars, Stories, And Exclusive Offers. Sign Up
That's especially true in a family-friendly destination like Costa Rica. With easy access, abundant wildlife, and striking natural beauty, this corner of Central America is ideal for bringing the whole family. Make it a trip with Lindblad Expeditions-National Geographic and you'll find just how effortless and enriching a family trip can get.
With wildlife in spades, activities to keep the whole gang engaged, and Lindblad's signature conservation-minded approach informing every step of the journey, a small-ship expedition to Costa Rica is an ideal way to nurture your kids' wanderlust, introduce them to the joys of adventure travel, and make new family memories that will eclipse any theme park or beach vacation.
Read on for six reasons to plan your next great family adventure in the wonder-filled wilds of Costa Rica.



An Easy Trip that Feels Worlds Away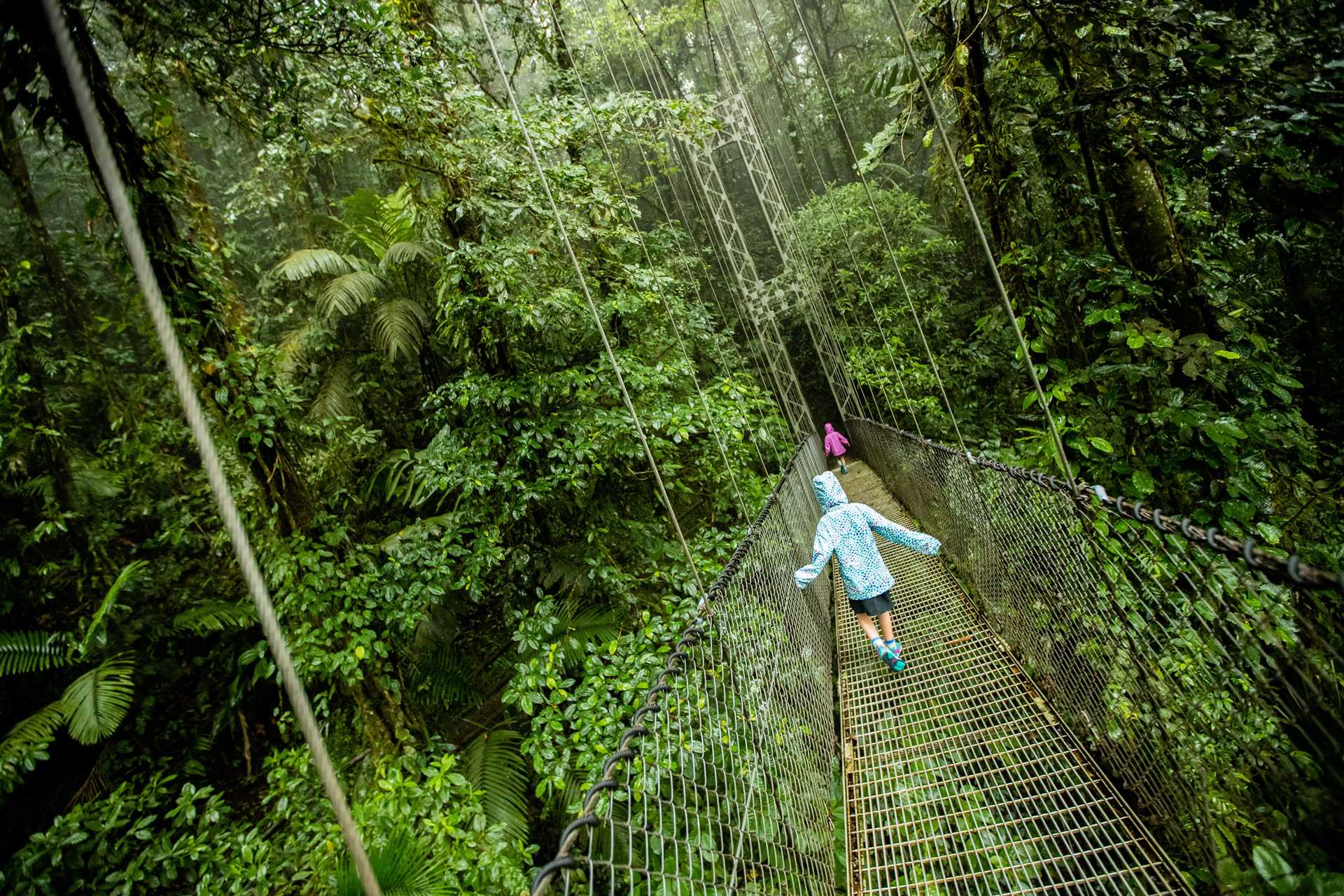 If you want to feel lightyears away from home without spending days in transit—and several more shaking off the jet lag—Costa Rica is hard to beat. For as otherworldly as the destination can feel, with its misty rainforests and watercolor coastal groves, it's surprisingly seamless to reach.
Following Central Standard Time year-round, Costa Rica is just a few hours earlier, later, or the same for any American travelers, making it easy to adjust on arrival. Flight times from Los Angeles, Chicago, and New York City all clock in under six hours, so if you leave mid-morning you can make it to the Pacific coastal town of Puerto Caldera (where many of Lindblad-National Geographic's expeditions begin) with plenty of time to settle in before dinner.

Depending on the itinerary, you'll embark on your expedition the following morning, or that very same night, without skipping a beat. That means your kids can be tromping across a suspension bridge in the Montevideo Cloud Forest less than 24 hours after leaving your house—and feeling perfectly rested and refreshed, to boot. Plus, the temperate Costa Rican weather means you can forgo all the bulky layers or specialty gear—travel light and get ready to soak up the sun.


Plenty of (Screen-Free) Action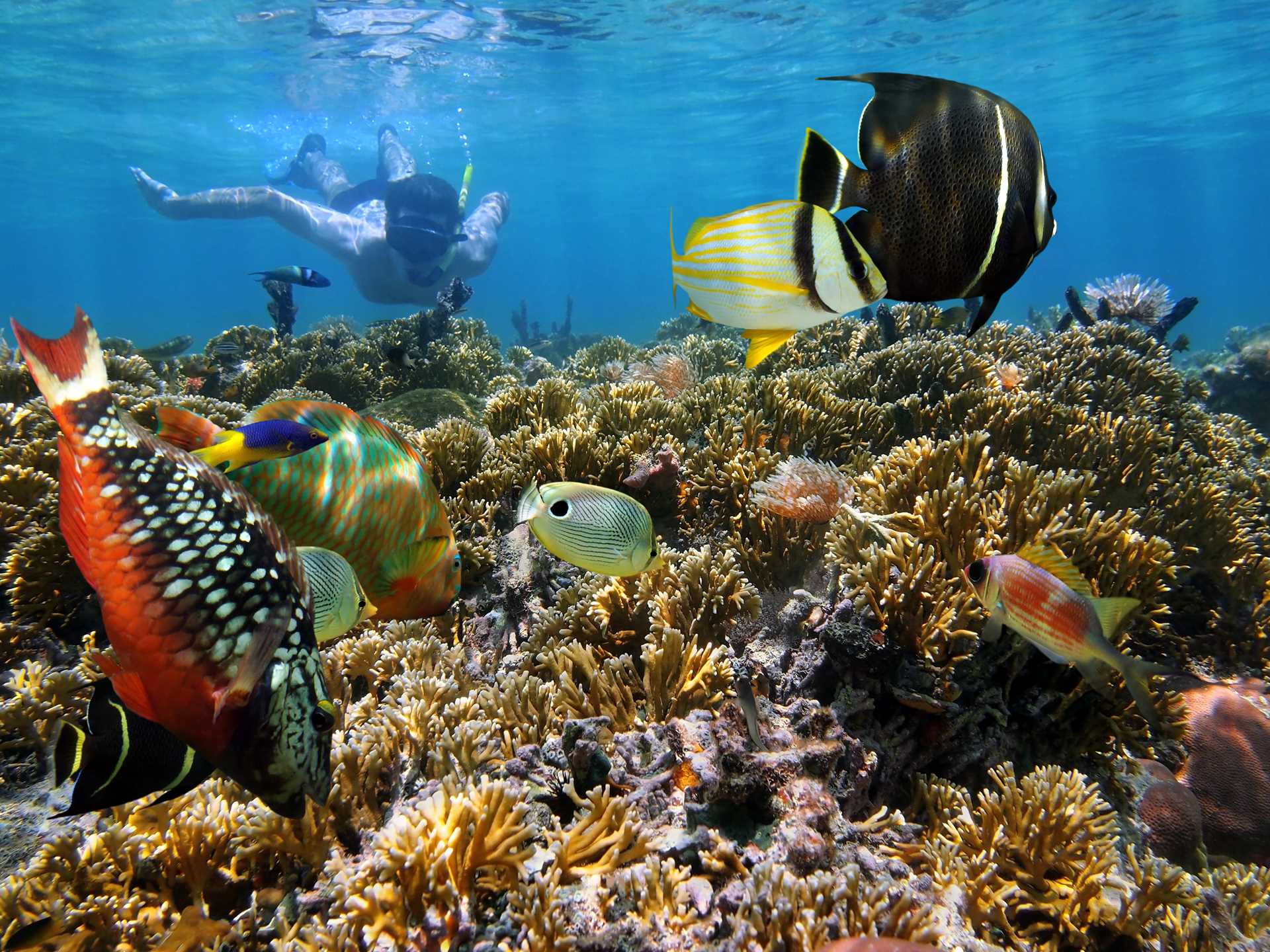 Keeping up with the off-the-charts energy of a typical kid can sometimes prove challenging, but Costa Rica offers a spate of activities that will keep both kids and teens engaged and moving—and distracted from the siren call of screen time. No kid will be able to resist snorkeling among colorful schools of tropical fish, soaring through the jungle canopy on a zipline, climbing atop a paddleboard or into a kayak to explore turquoise waters, or trekking to a waterfall-framed swimming hole hidden deep in the jungle. The action doesn't stop—until you want it to. And when it's time for a break, there's always the option to relax on a beach shaded by swaying palms, sit on the ship's sundeck with a good book, or gather in the lounge and challenge your kids to a board game.


A Wildlife Bonanza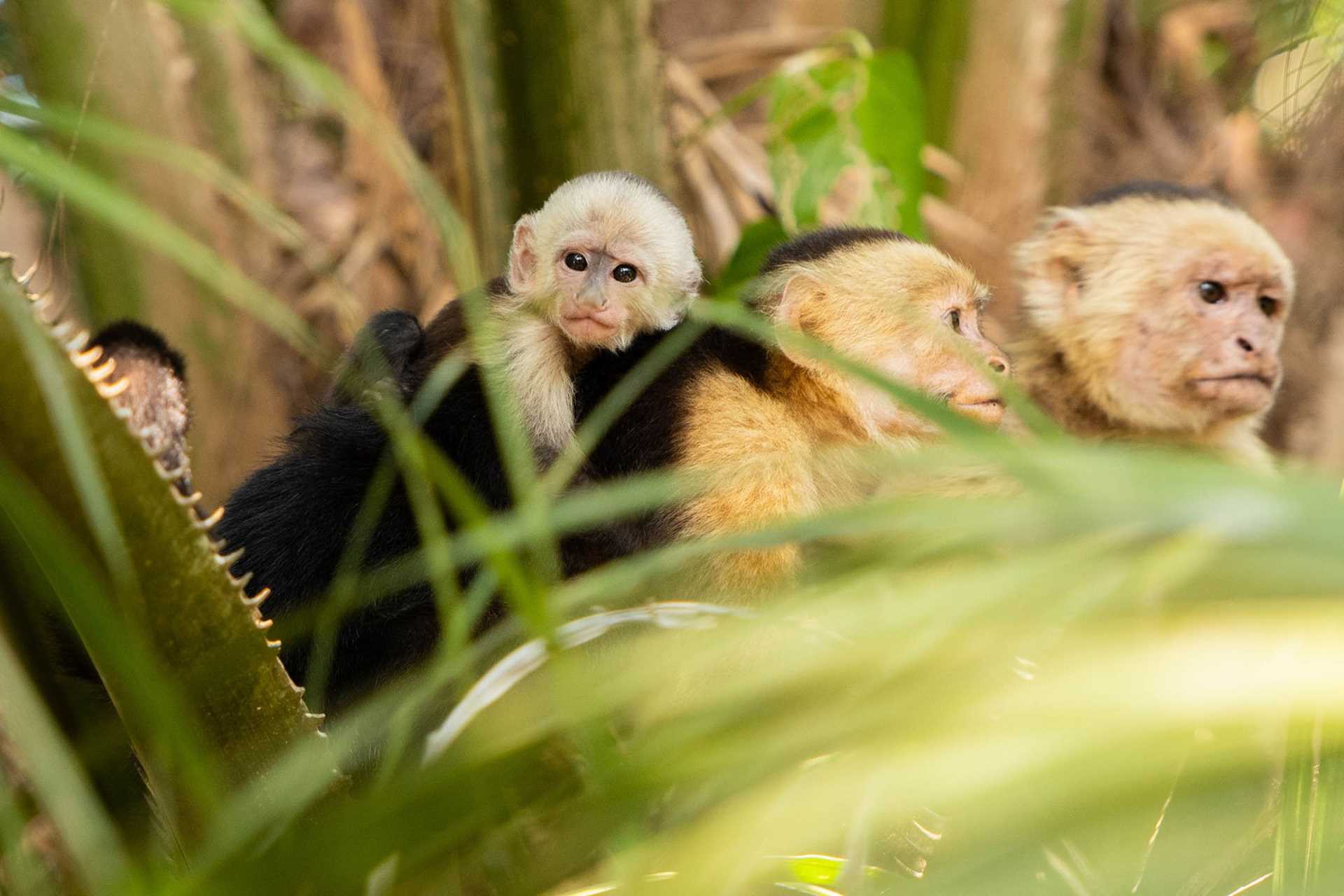 For kids who enjoy zoo outings and love snuggling a stuffed animal to sleep at night, few experiences are quite as thrilling as spotting wild creatures in their natural habitat. Costa Rica's lush rainforests harbor an incredible abundance of unique species like coatis, caimans, and sloths—not to mention countless smaller critters, colorful tropical birds, and so many monkeys that encountering one up close will begin to feel commonplace.
When you travel with Lindblad Expeditions-National Geographic, you'll be joined by a passionate team of naturalists who have the uncanny ability to spot even the most elusive animals in the dense, green landscape. They'll shed light on all the interesting behaviors and can handle as many questions as your inquisitive, little animal-lover can throw at them!
On snorkel adventures, kids can observe myriad kinds of fish among brightly colored coral reefs and at sea, whale and dolphin sightings are always a thrilling possiblity—just another best-of-both-worlds opportunity that comes with the territory when exploring Costa Rica by ship.


Activity Options for the Whole Family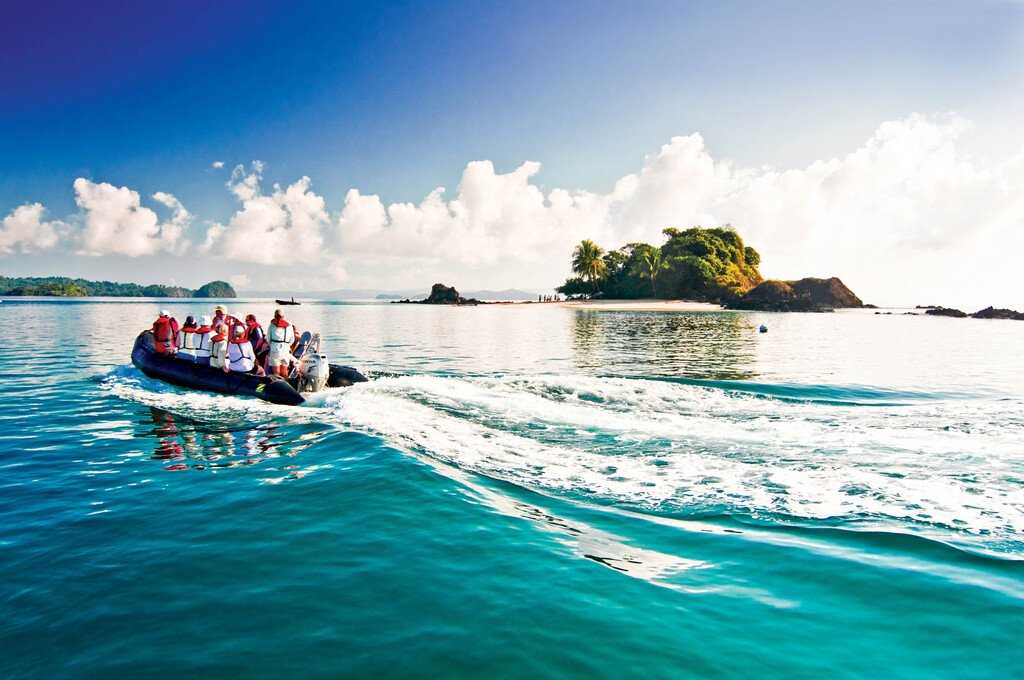 Navigating the divergent requests of multiple kids is one of the enduring trials of being a parent—not to mention the pull of your own travel interests and those of any grandparents along for the journey. A trip to Costa Rica provides something for every interest and age group and each day aboard a Lindblad Expeditions-National Geographic voyage you'll have engaging options to choose from. Set out on the same active adventures all together or split up to make everyone happy. As long as there's at least one adult accompanying each child, your teenager can go ziplining above the treetops while your youngest can join a hike on a jungle trail that echos with the sounds of animals, and grandma can opt for a peaceful kayaking excursion through the mangroves. Later on, you can all reconvene on the sundeck and trade stories.


A Chance to Nurture a Conservation Ethos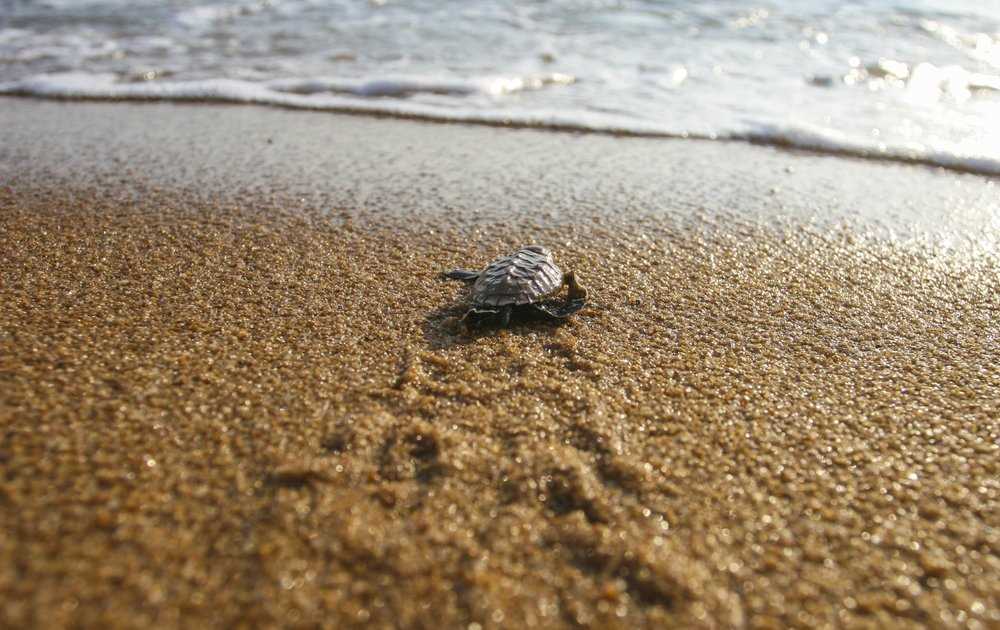 Conservation is at the forefront of every Lindblad Expeditions-National Geographic itinerary—and what better way to foster a respect for the planet and a love of wild places in your young learner than experiencing it firsthand. Through a special partnership with the Latin American Sea Turtles Association, or LAST, travelers aboard our voyages to Costa Rica's Osa Peninsula can help biologists collect and catalog data from sea turtle nesting sites and learn from researchers about their efforts to save the threatened hawksbill sea turtle. It's one thing to preach to a kid about the importance of conserving wild creatures and spaces—but no dinner-table talk can compare with seeing the real work of conservationists firsthand.
Learn more about our sea turtle experience with LAST >
An Approachable Baby Step for New Travelers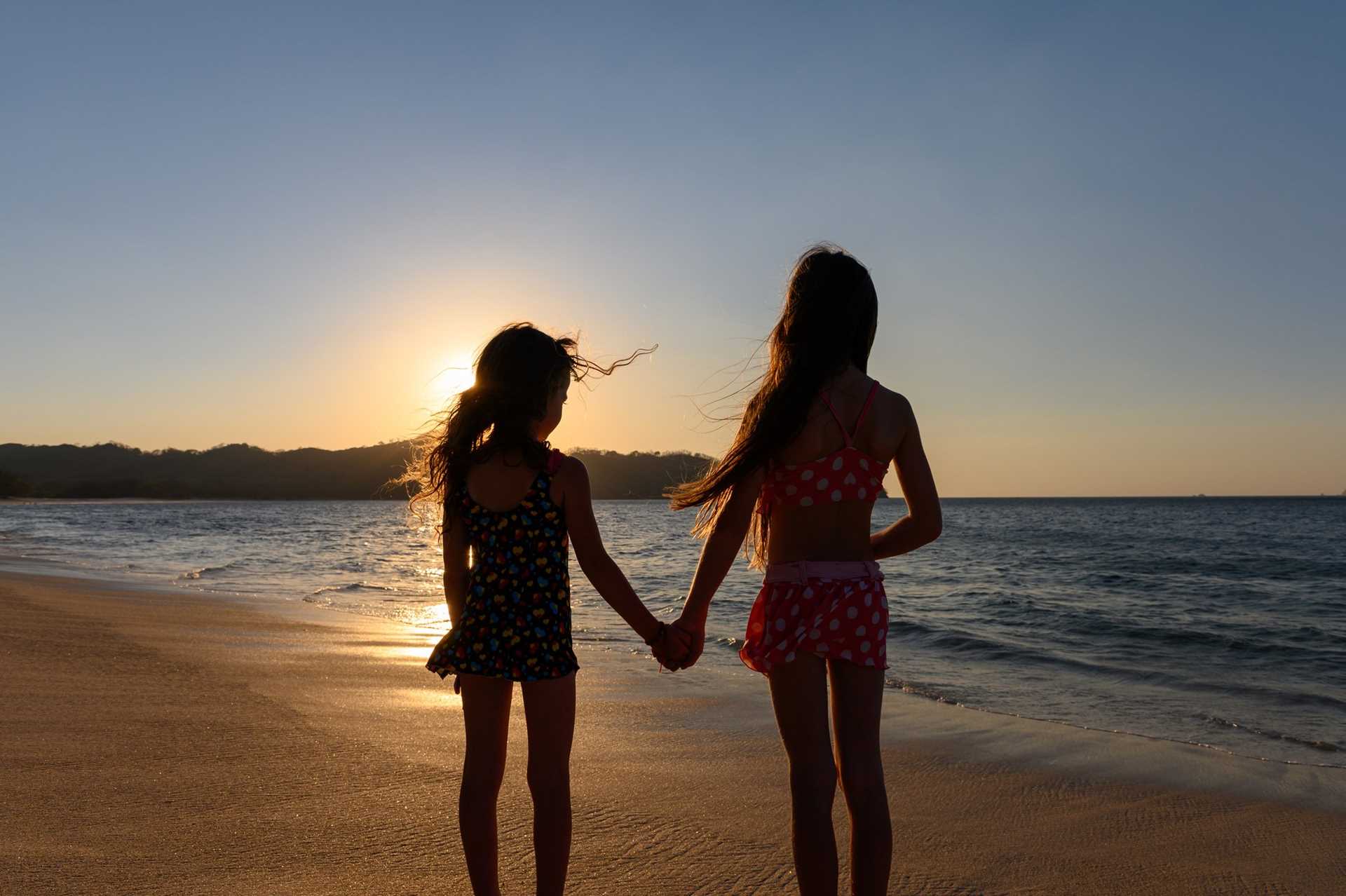 It's a well-worn parenting mantra that kids thrive on routine. Travel, meanwhile, is all about embracing spontaneity—and throwing your little ones into the unpredictability of an international expedition trip can feel understandably daunting. For kids who like the comforts of familiarity, Costa Rica makes a prime first big trip. There's plenty new to encounter, but English is widely spoken, the locals are warm and welcoming, and the infrastructure and technology feel much the same as they do stateside. Kids can reap all the benefits that come with encountering new foods, new people, and new settings—but with enough familiarity in the mix that they'll quickly feel at home.
Choosing to explore this vibrant region by small ship offers further comforts, like a range of menu options that will appease even the pickiest of palates, an expert expedition team to plan your days every step of the way, and even an onboard doctor who can ease any nervous parents' anxieties about what-if scenarios.