Lindblad Expeditions is proud to work with like-minded partners to promote global awareness and inspire the next generation to become environmental stewards. Lindblad ships in Galápagos, Alaska, and Baja offer thoughtfully designed programming through the National Geographic Global Explorers Program, so children, teens, and their families can maximize learning opportunities. Lindblad has also been welcoming pre-K–12th grade educators aboard for 14+ years through the Grosvenor Teacher Fellowship, a life-changing professional development program offered in collaboration with the National Geographic Society.
Grosvenor Teacher Fellowship: The professional learning opportunity of a lifetime
Lindblad Expeditions partners with the National Geographic Society to offer the Grosvenor Teacher Fellowship, a professional learning opportunity for pre-K–12 educators. Educators selected for the fellowship travel aboard a Lindblad voyage for a life-changing, field-based experience and deepen their expertise on how to increase geographic awareness in their classrooms, schools, and communities. Since the start of the program in 2007, 365 educators from 49 U.S. states, the District of Columbia, six Canadian provinces, Puerto Rico, and one U.S. Department of Defense Education Activity School abroad have participated in this fellowship.
A Grosvenor Teacher Fellow travels to Antarctica
Since embarking on a Lindblad voyage to Antarctica as a Grosvenor Teacher Fellow in 2014, Nichole Von Haden has moved from her bilingual middle school classroom in Madison, Wisconsin, to become the climate change and climate justice programs manager with Portland Public Schools in Portland, Oregon. The Grosvenor Teacher Fellowship enhanced Nichole's passion for multilingual education, integrated curriculum, and polar studies, and she is excited to create curriculum that embeds environmental awareness into K–12 science and social studies instructional units.
National Geographic Explorer Classroom
Is your child curious about the world? Ask your child's teacher to consider incorporating National Geographic's Explorer Classroom into the curriculum. Explorer Classroom offers live interactive virtual sessions that connect young people with National Geographic Explorers from around the globe. All events are free, open to the public, and include an instructional guide to help learners get the most out of the experience. You can also access and watch previously recorded Explorer Classroom events online.
Learn More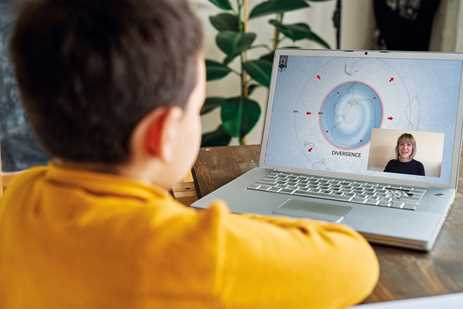 Sponsoring an environmental storytelling competition for college students
In every corner of the planet, amazing people are working hard to devise solutions to the environment's biggest challenges, and some of the most compelling solutions are coming from young people. To encourage creative thinking in the realm of environmental storytelling and changemaking, Lindblad Expeditions is a proud sponsor of Planet Forward and its Storyfest competition for college students.
Planet Forward founder Frank Sesno explains how the Planet Forward competition helps college students to understand the power of storytelling.