A priority for many families is getting everyone (not just the kids!) off their devices and reconnected with relatives and friends. Venturing out in the wild for some much-needed adventure is the perfect way to reunite small groups in wide-open spaces. With a mix of new daily discoveries, incredible wildlife, undersea wonders, and activities for every age and fitness level, a Lindblad-National Geographic expedition is an ideal way to reboot real-life connections. Get Inspired By Photos, Videos, Webinars, Stories, And Exclusive Offers. Sign Up
Unforgettable Adventures in Truly Wild Places


Destinations like Alaska and Galápagos are like nature's playground, offering epic and active adventures amidst jaw-dropping scenery and incredible wildlife. Together, witness humpback whales bubble-net feeding and massive glaciers calving or snorkel with sea lions and walk among 100-year-old giant tortoises.
Expedition Tools Make Exploring Easy & Fun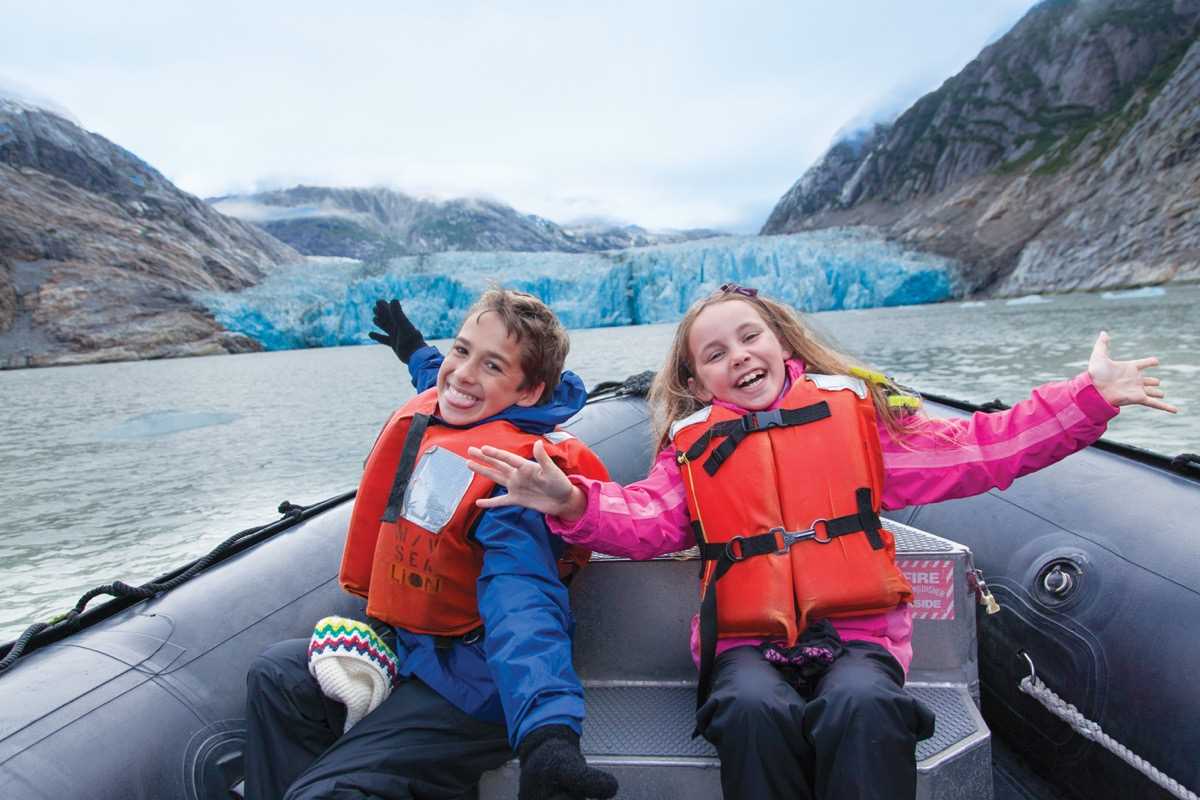 Kids of all ages love zipping around on Zodiacs. Photo: Jeff Litton
Our expedition ships are uniquely equipped with state-of-the-art tools designed for exploring. Hop into a kayak or try stand-up paddleboarding to explore along rocky shorelines or secluded coves where wildlife hangs out. Buddy up and dive into clear waters to see a galaxy of brightly colored fish—we supply the snorkeling gear and wetsuits (including shorty wetsuits for kids) so no need to pack your own. Jump in a Zodiac to navigate around ice floes or reach deserted beaches. In addition, bow cams and video microscopes provide intriguing perspectives of life under the sea, from exuberant dolphins to fascinating microscopic creatures like plankton or krill.
A Seamless, Stress-Free Way to Travel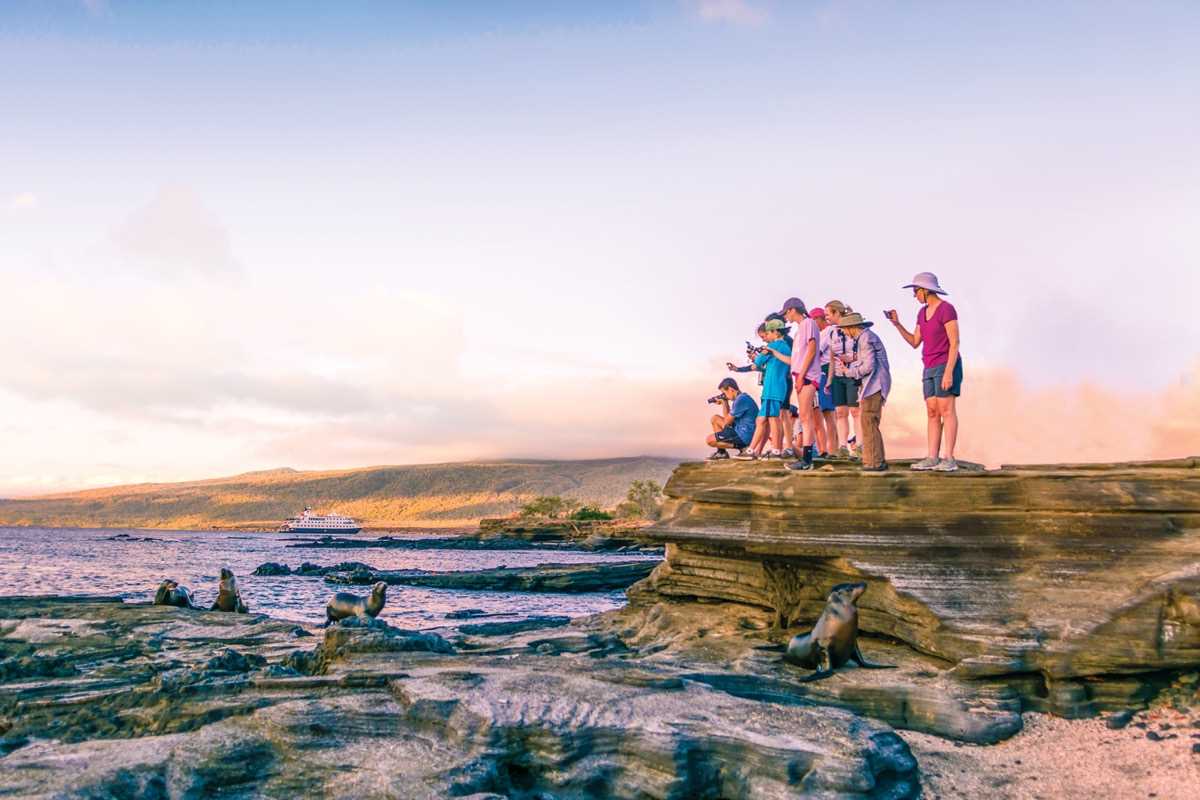 We handle the planning so all you have to do is focus on making family memories. Photo: Socrates Tomala
We'll help arrange every element of your trip, from flights and transfers to land accommodations, for a seamless, stress-free experience. On expeditions, kids and teens are able to exercise some independence within the safe confines of the ship, and everyone in your family will appreciate the choice and flexibility built into each itinerary. Every day brings multiple options to ensure multi-generational fun. Whether your group includes birders or hikers, picky eaters or photography enthusiasts, everyone will be at home aboard our ships. And no groups are ever assigned so you are free to explore as you like and then gather for daily rituals like Recap, meals, or wildlife watching on the ship's bow.
Exclusive National Geographic Global Explorers Program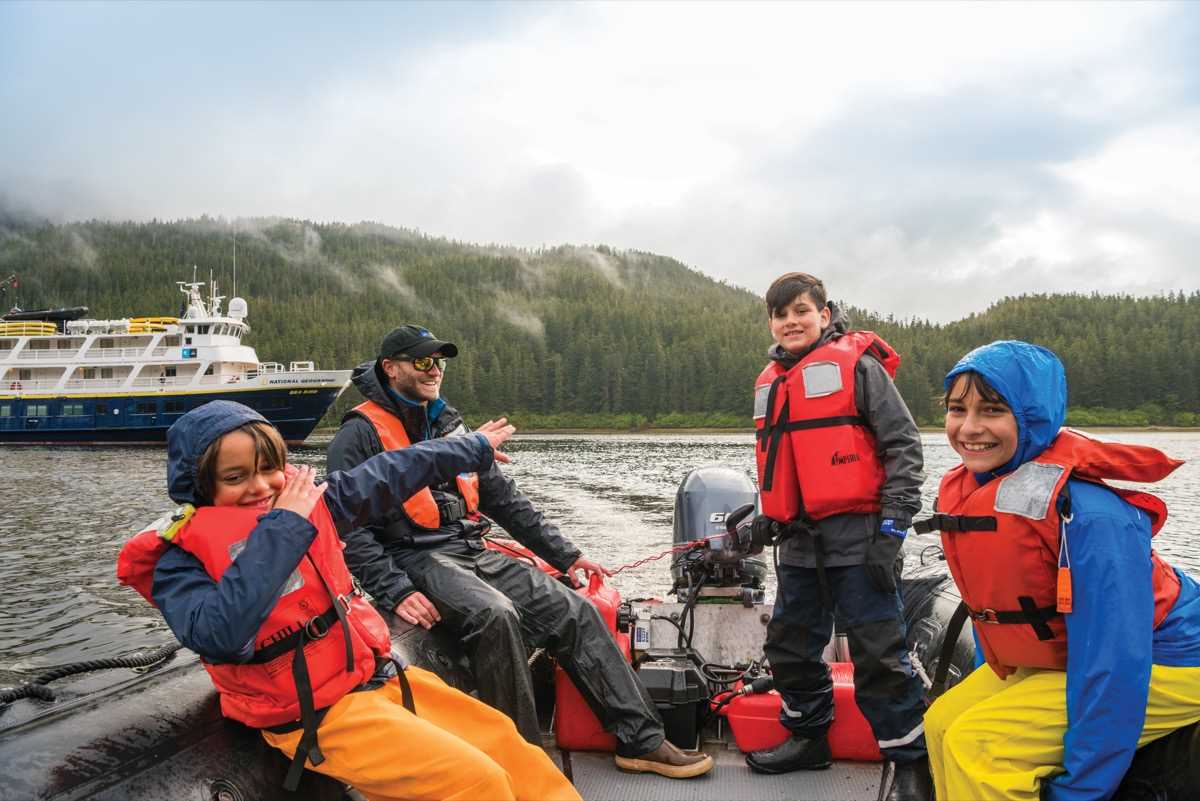 Learning to drive the Zodiac is a voyage highlight. Photo: David Vargas
Developed in conjunction with National Geographic Education, our unique National Geographic Global Explorers Program is smart fun for guests under 18. On every Galápagos, Alaska, and Baja California expedition and on our Journey to Antarctica itinerary, kids and teens choose from fun activities like earning a Zodiac "driver's license" and identifying whale flukes and constellations. With nature as a classroom, our onboard National Geographic Certified Field Educators optimize daily learning opportunities and engaging pursuits for families. Kids use their creativity to tell stories about the unique things they see and do through photos, videos, music, and drawing. And they'll record it all in their Field Notebook which they'll get to keep as a memento of their incredible adventure. This program hones their observation abilities, and sends them home with new knowledge, skills, and confidence.
With small ships, remote wild destinations, and exhilarating fun for all, a Lindblad-National Geographic expedition is a natural choice for your next family adventure. Here are our top ten bucket list travel destinations for families.
1. Galápagos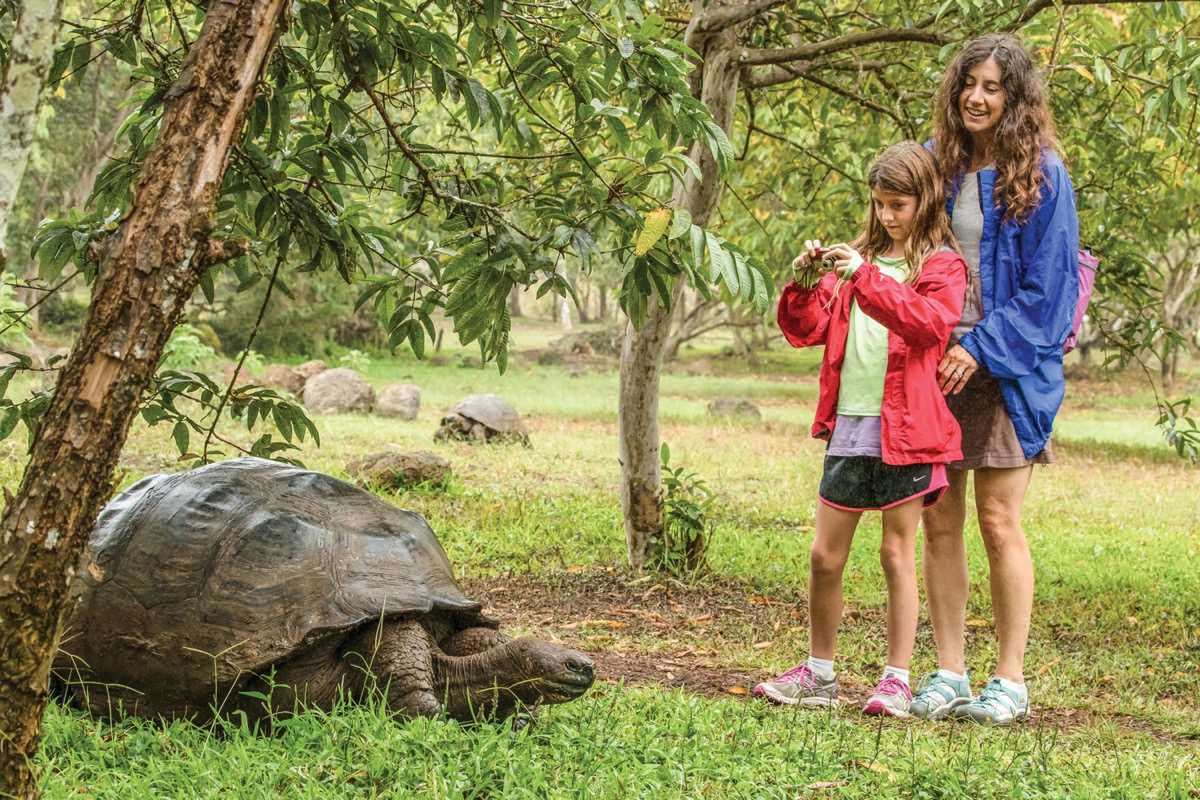 Kids will never forget the moment they spot their very first tortoise in the wild. Photo: Ralph Lee Hopkins
No kid can resist the chance to make a splash in sea lion-filled waters. In the magical Galápagos Islands, charismatic wildlife is unfazed by human presence, setting the stage for stellar up-close encounters and incredible photos. Observe giant Galápagos tortoises and spot other unusual endemic animals like blue-footed boobies and diminutive Galápagos penguins. From volcanic black lava beaches to lush green highlands, Galápagos offers pure, isolated wildness, and memories to last a lifetime. With special offers perfect for a family reunion, find out why Galápagos should be your next family vacation.

Plan your Galapagos vacation. >
2. Antarctica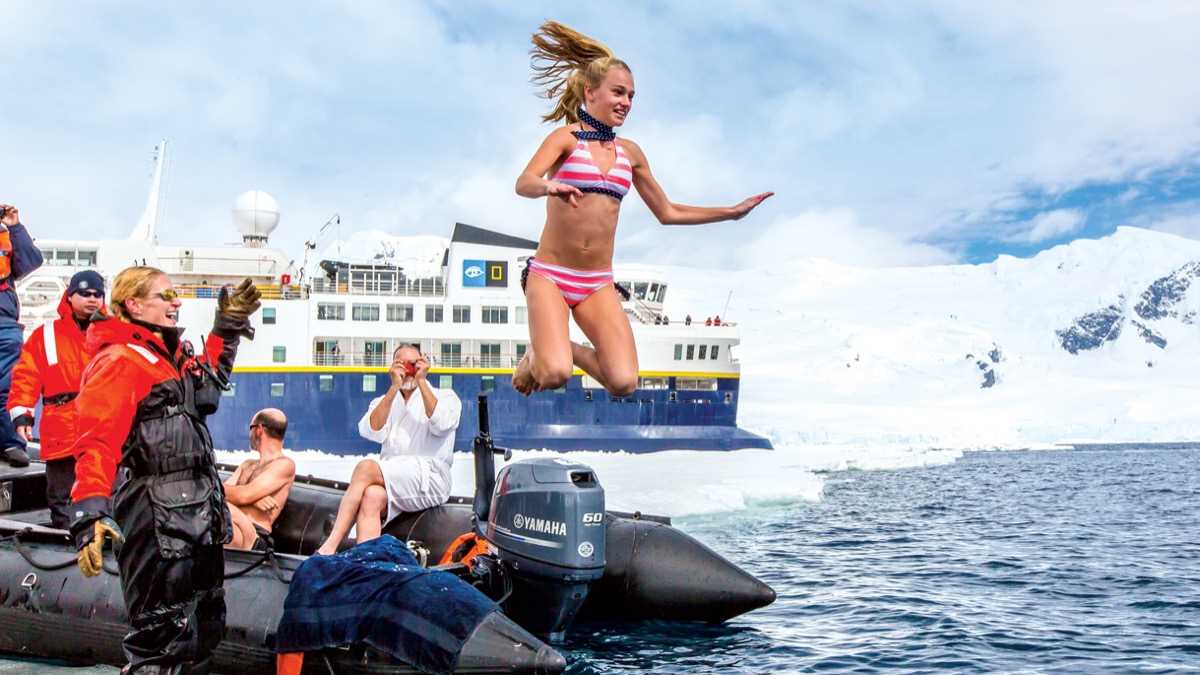 Who's up for the polar plunge?! Photo: Michael S. Nolan
Antarctica is often overlooked on lists of travel destinations for families. In the wake of history's boldest explorers—but on a brand-new, fully stabilized world-class polar expedition ship—you can carve through massive ice sheets, be dwarfed by exquisite ice forms, and leave footprints where few ever have. But who are we kidding? You want to see penguins. Eight different species of these heart-capturing birds inhabit the White Continent along with leopard, elephant, and fur seals and six species of whales. Since Lars-Eric Lindblad, the father of ecotourism, led the first citizen expedition to Antarctica in 1966, we've been honored to show guests this extraordinary part of the world. Now, with the National Geographic Global Explorers program which recently launched on our Journey to Antarctica itinerary, kids explore side-by-side with our Certified Field Educators, learning about penguin behaviors, whale migration, and glaciation. They will revel in sliding down ice hills, making glacier ice cream sundaes, and, of course, being surrounded by adorable penguins.

Plan your Antarctica vacation. >
3. Alaska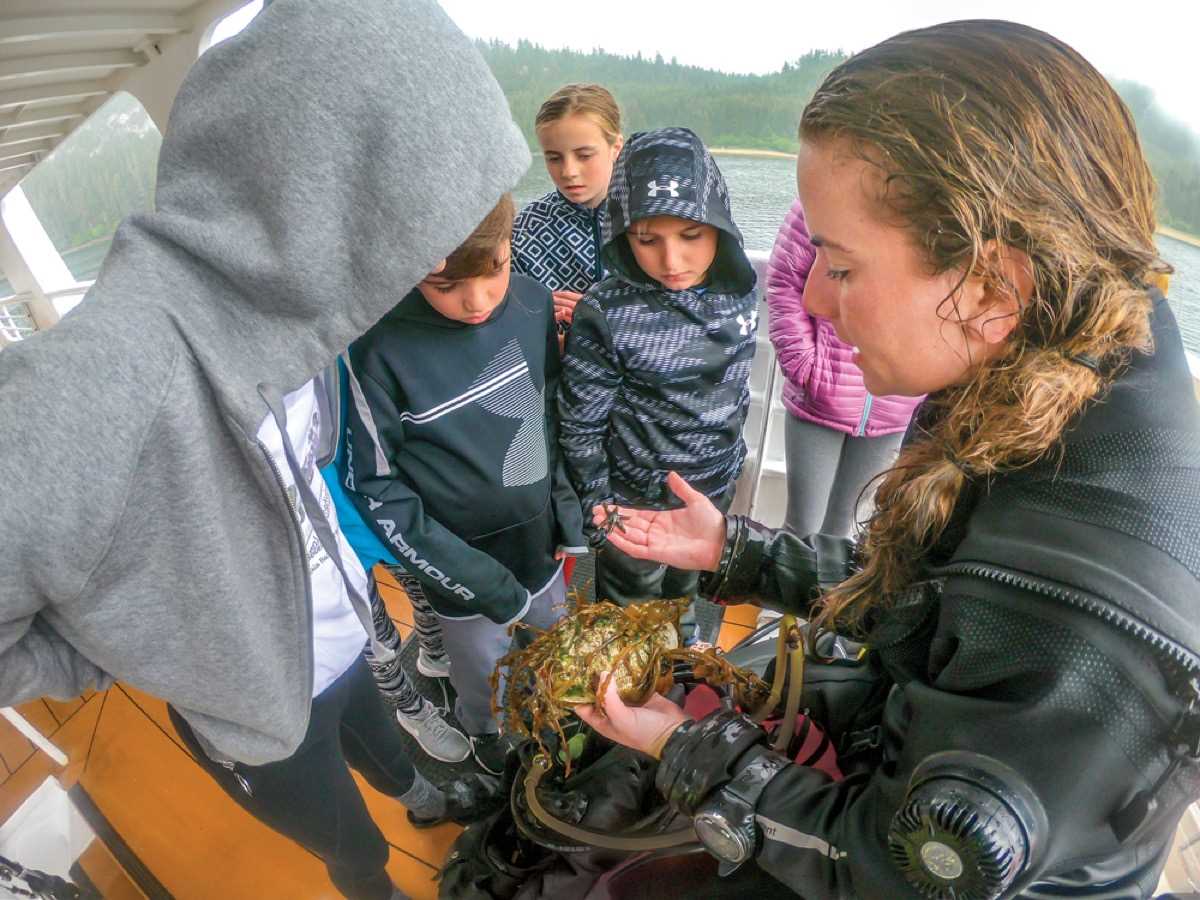 Our undersea specialists share the mesmerizing creatures that live below the water's surface. Photo: Kimberly Nesbitt
Alaska's thrilling spectacle of colossal glaciers, humpback whales, and endless lush forests is a domestic destination unlike any other. In this pristine, wild place where nature rules, families can spot eagles soaring overhead or pods of orca in the sea, plus kayak through dazzling fjords and quiet coves where bears might come to feed on the shoreline. Think your kids wouldn't be interested in plankton? Budding scientists will be telling you all about this key marine life food source after they zip around in a Zodiac to gather a sample and examine it under a microscope. Alaska most definitely offers some of the best summer activities for families.

Plan your Alaska vacation. >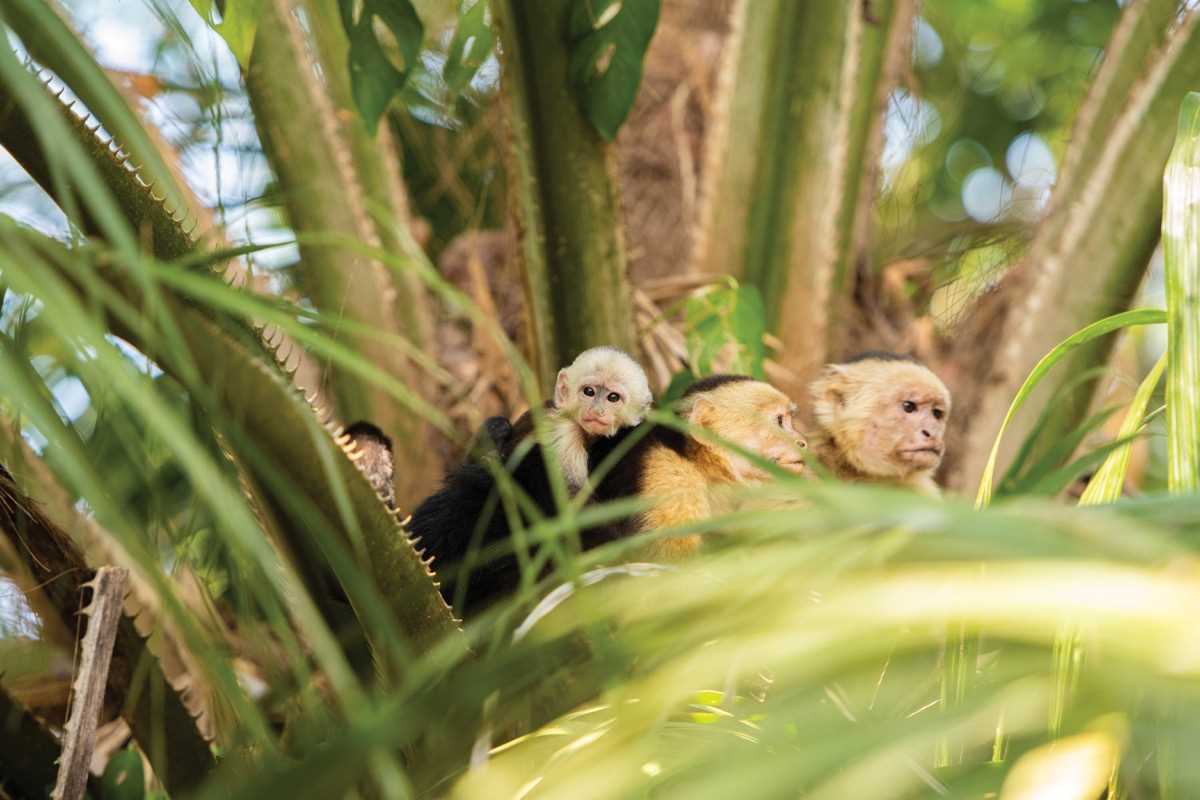 Your family can spot monkey families up in the jungle canopy. Photo: David Vargas
Kids will not miss their screens while spotting monkeys, sloths, and toucans in a rainforest or walking by bubbling volcanic mud pools on their way to a steaming caldera. In one of the best travel destinations for family fun, stand on a remote Caribbean black sand beach where 14,000 green sea turtles have been counted or cross a suspension bridge high over the cloud forest canopy for literally a bird's eye view. While navigating a maze of waterways through the jungle foliage in a Zodiac, kids will be on the lookout for caimans, toucans, or tapirs. They'll come back with all sorts of bragging rights, from swimming in the pool of a jungle waterfall and snorkeling over a coral reef to ziplining over a rainforest. Plus, how many children know what an agouti, peccary, coati, and tanager are, let alone have seen them?

Plan your Costa Rica vacation >
5. Baja California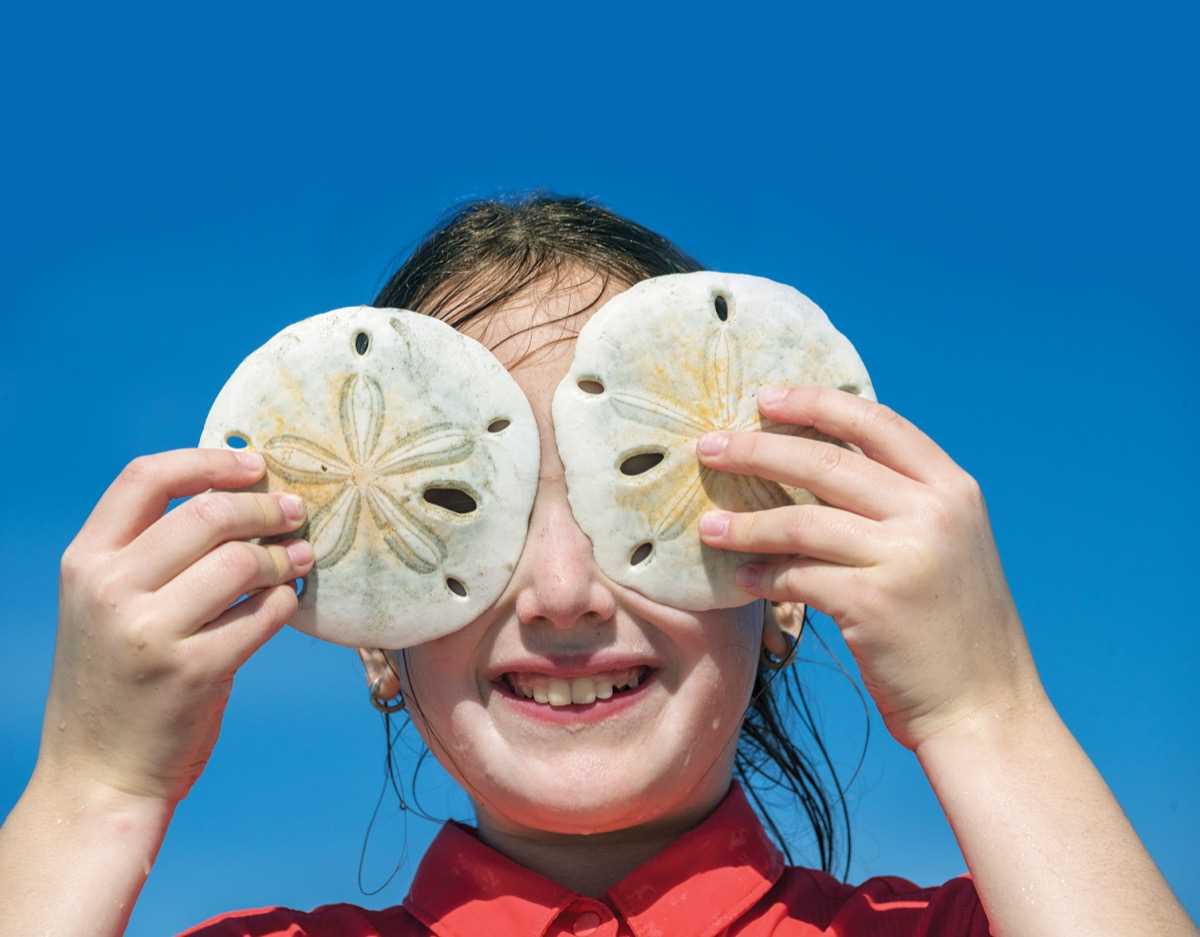 Kids will put down those smartphones and pick up some sand dollars! Photo: Rich Reid
Whether kids in Baja California are eye level with whales, sliding down sand dunes, or gazing into a dark and starry sky, they'll experience a true sense of wonder about the natural world. Who wouldn't be in awe of super pods of dolphins, leaping mobula rays, and waters filled with playful sea lions? In fact, a third of the planet's marine mammals inhabit this region that Jacques Cousteau called "the world's aquarium." Living for a time among gigantic gray whale mothers and their calves, we have extraordinary close encounters with these gentle giants. Check out their baleen plates up-close, observe the barnacles speckling their rubbery skin, and be lulled to sleep by their rhythmic breathing. There are extraordinary things to see on land, too, like forests of giant cacti on deserted islands, towering cliffs alive with seabirds, a beach adorned with beautiful sand dollars, and sea caves waiting to be explored by kayak. All these incredible experiences add up to one of the best places for a family vacation.

Plan your Baja California vacation. >
6. Iceland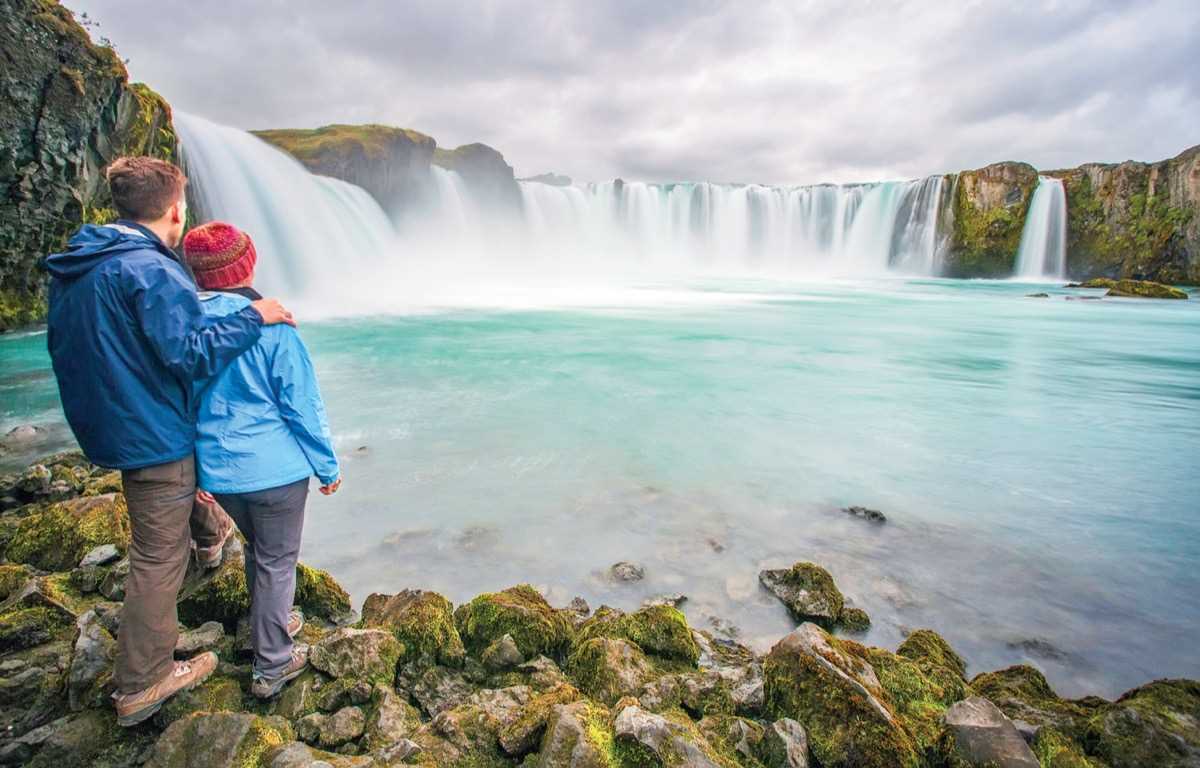 Both you and your kids will be equally amazed by Iceland's otherworldy landscapes.
Kids will immediately fall in love with a country that believes in fairies and trolls; and true tales of Vikings will spark young imaginations. Add the amazement of walking through a blue ice tunnel, hiking to a volcano, and feeling the spray of thundering waterfalls, and you've got yourself one of the best international travel destinations for families. There's plenty of room to run in wide open landscapes, and kids are only too happy to stay up late for the possibility of witnessing the aurora borealis. And let's not forget wildlife: whales, puffins, reindeer, and enormous numbers of nesting seabirds inhabit this magical land of fire and ice.

Plan your Iceland vacation. >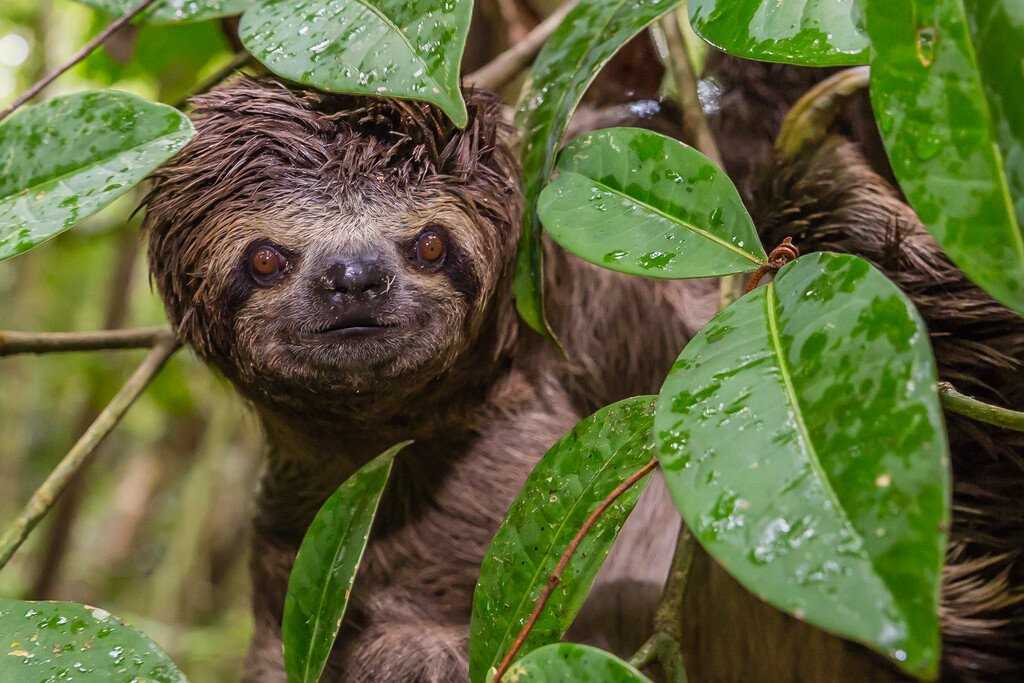 Those picturesque photos your kids see in their textbooks come to life in the Amazon, where an endless array of wildlife abounds in lush rainforests and winding river networks. As you set out together in kayaks or skiffs into the vast wilderness of the Pacaya-Samiria National Reserve, your family will have the chance to observe a panoply of scarlet macaws flying overhead, pink dolphins gliding by in the river, and brown-throated sloths lounging in the canopies. Kids will wake to awe-inspiring sunrises in one of the most biodiverse places on the planet and spend days learning about the region's unique ecosystems and how local ribereños, the people who live in the reserve, are helping protect it. To make your trip to this region even more epic, combine your Amazon experience with a visit to mystical Machu Picchu on our Wild Peru Escape: Amazon and Machu Picchu expedition, stepping back thousands of years to discover a once-thriving Incan city.
8. Arctic Svalbard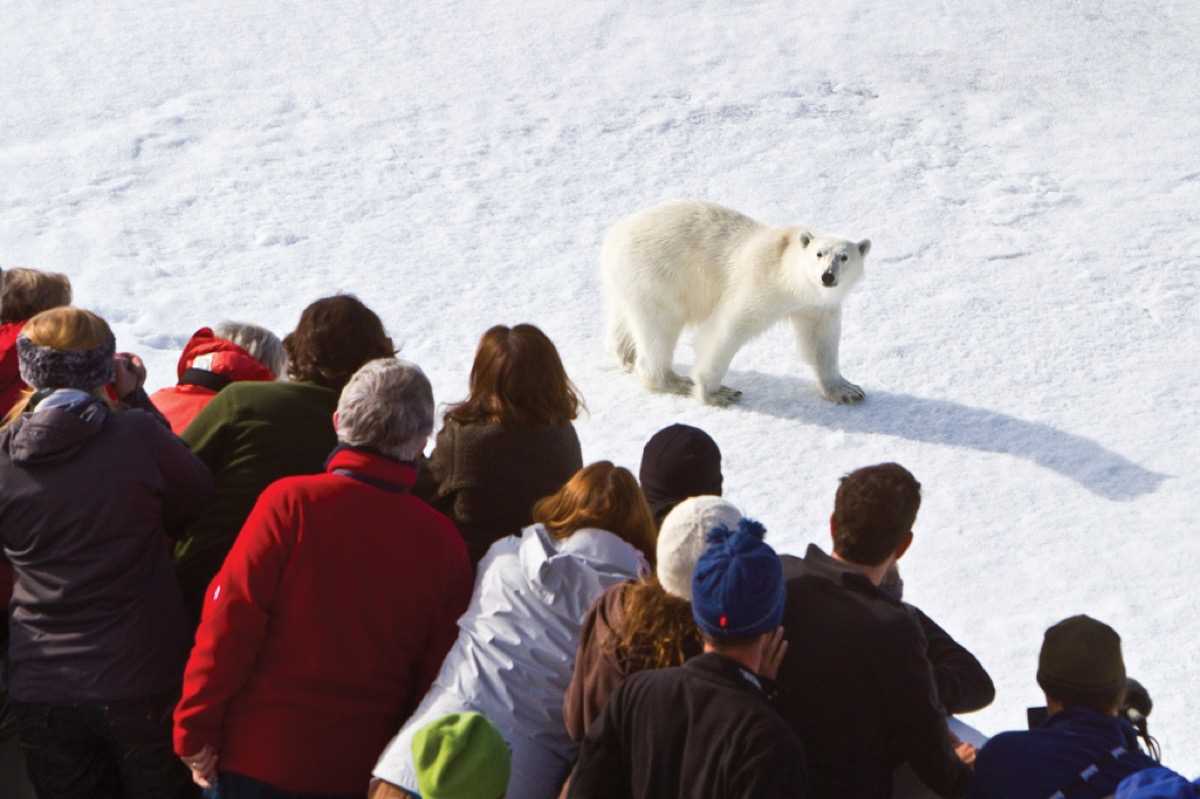 Who's watching who?! Seeing a polar bear on ice is a must-have bucket list moment. Photo: Michael S. Nolan

One of the best places on the planet to see polar bears in the wild, Arctic Svalbard is a year-round winter wonderland of spectacular icy landscapes waiting to be explored. Near the shore and on ice floes, massive polar bears and walruses hunt and lounge, and kids can also see reindeer, fur seals, and arctic foxes in their natural habitat. Take in the breathtaking fjords of this High Arctic archipelago, cruise among icebergs in a Zodiac, and kayak to the foot of tidewater glaciers. Perhaps discover whale bones or an abandoned hut on a walk along a pebbly beach, and meet friendly sled dog huskies in the world's northernmost village. This is definitely not your standard family vacation!

Plan your Arctic vacation. >
9. New Zealand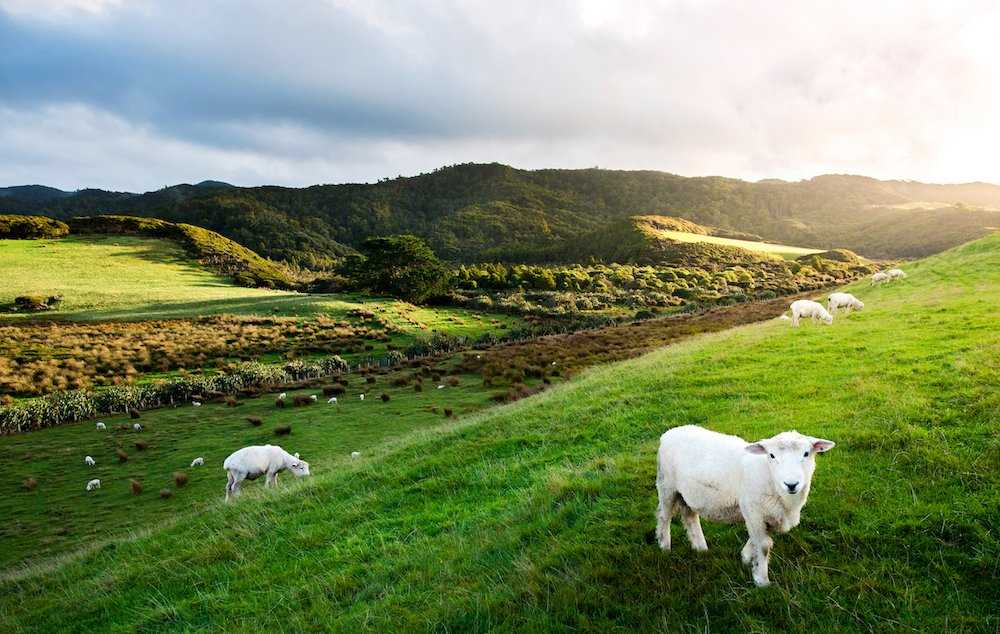 Epic scenery and adorable animals will inspire your budding photographers.

Kids won't know where to look first, with plunging waterfalls, emerald rainforests, and pristine water full of whales, dolphins, and fur seals. Then there are New Zealand's 300 species of birds including the world's smallest penguin, a colony of 20,000 gannets, and the magnificent royal albatross, with an impressive 10-foot wingspan. Children will thrill at taking a Zodiac to a small, uninhabited island to run on an empty white-sand beach and search for little blue penguins and their endangered cousins, yellow-eyed penguins. The country is also known for its wool, and kids will delight in witnessing sheep herding and sheering. At sites important to Maori history and cultures, eyes will open wide hearing tales of mythology and celestial navigation that will conjure up scenes from Moana.

Plan your New Zealand vacation. >
10. Indonesia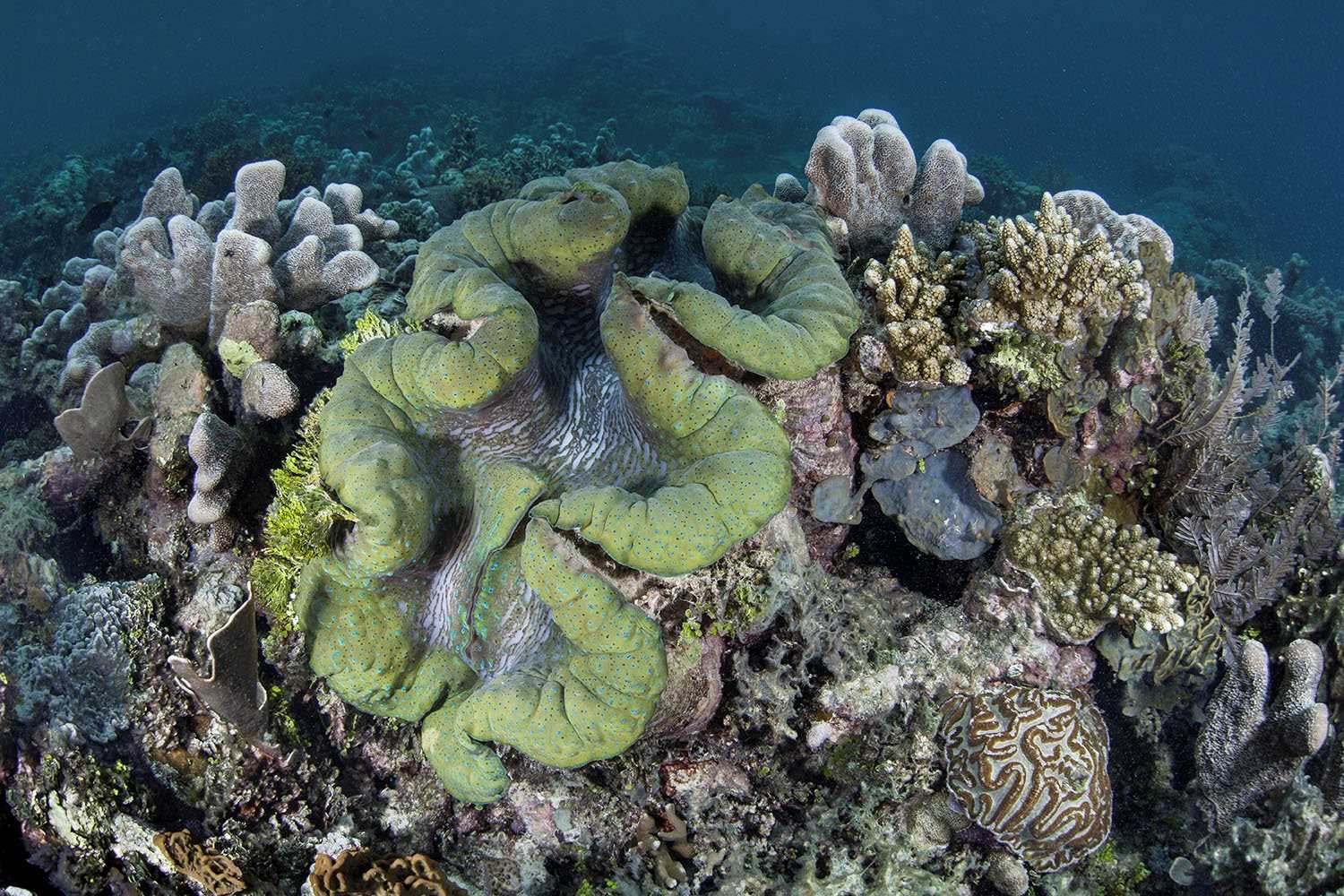 After observing water buffalo plow a terraced rice paddy in Bali and snorkeling with pygmy seahorses and giant clams in Raja Ampat, kids will never look at their dinner or an aquarium in the same way again. The thrill of a true expedition unfolds in some of the least-explored places on Earth. In this exotic travel destination for families, step foot on the only island where prehistoric-looking Komodo dragons roam free and visit a fishing village with ancient rock art and skull caves. While exploring a stilt village, watching a gabagaba stick dance, and discovering a secret underground Japanese bunker, kids will experience distant places and cultures and come away with an expanded world view. Traveling in a war canoe with a painted warrior and taking a Zodiac to an uninhabited island are pretty cool, too.