Photographs of Torres del Paine National Park may reveal its legendary craggy peaks, crystalline glacial lakes, undulating grasslands, and the charismatic creatures who inhabit its remote wilderness, but they can't tell the full story. To walk these trails is to recalibrate the senses that dull with too much time spent indoors. In this way, Torres del Paine's true beauty defies documentation, inspiring a wonder so pure in form that you'll simply need to witness it for yourself. Before you visit, our mini guide will help get you acquainted with this treasured paragon of Patagonia. Get Inspired By Photos, Videos, Webinars, Stories, And Exclusive Offers. Sign Up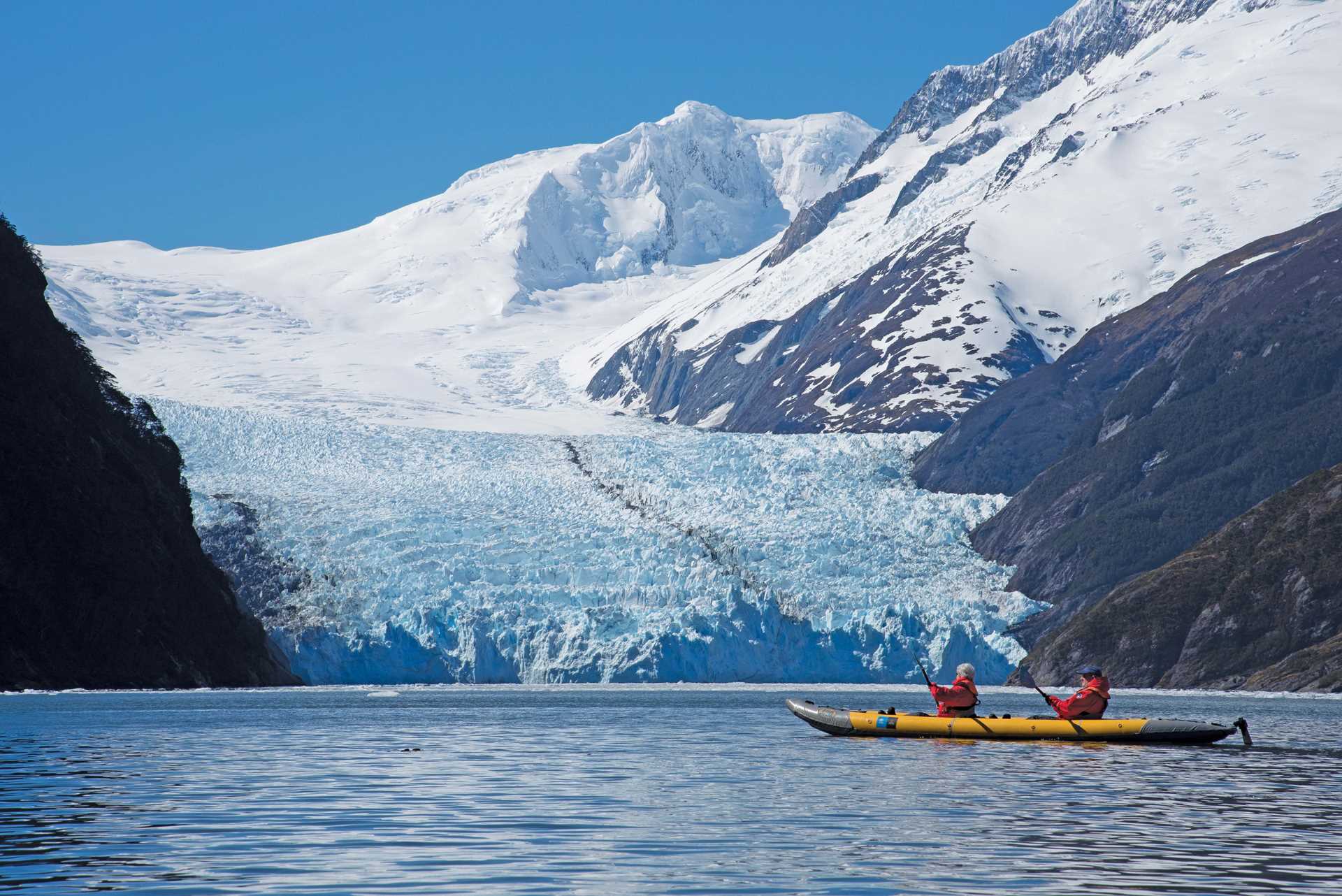 Where is Torres del Paine?
In the Magellanes region of southern Chile, Torres del Paine National Park spans 450,000 acres between the Andes Mountains and the Patagonian Steppe. In addition to its eponymous mountain range, the ecology is made up of glaciers, lakes, rivers, lagoons, and four distinct vegetation zones: the wind-bent grasses of the steppe, the pre-Andean scrub of the plains and plateaus, old-growth deciduous forests, and sparse Andean desert. Puerto Natales is the nearest city, just over 70 miles southeast of the park.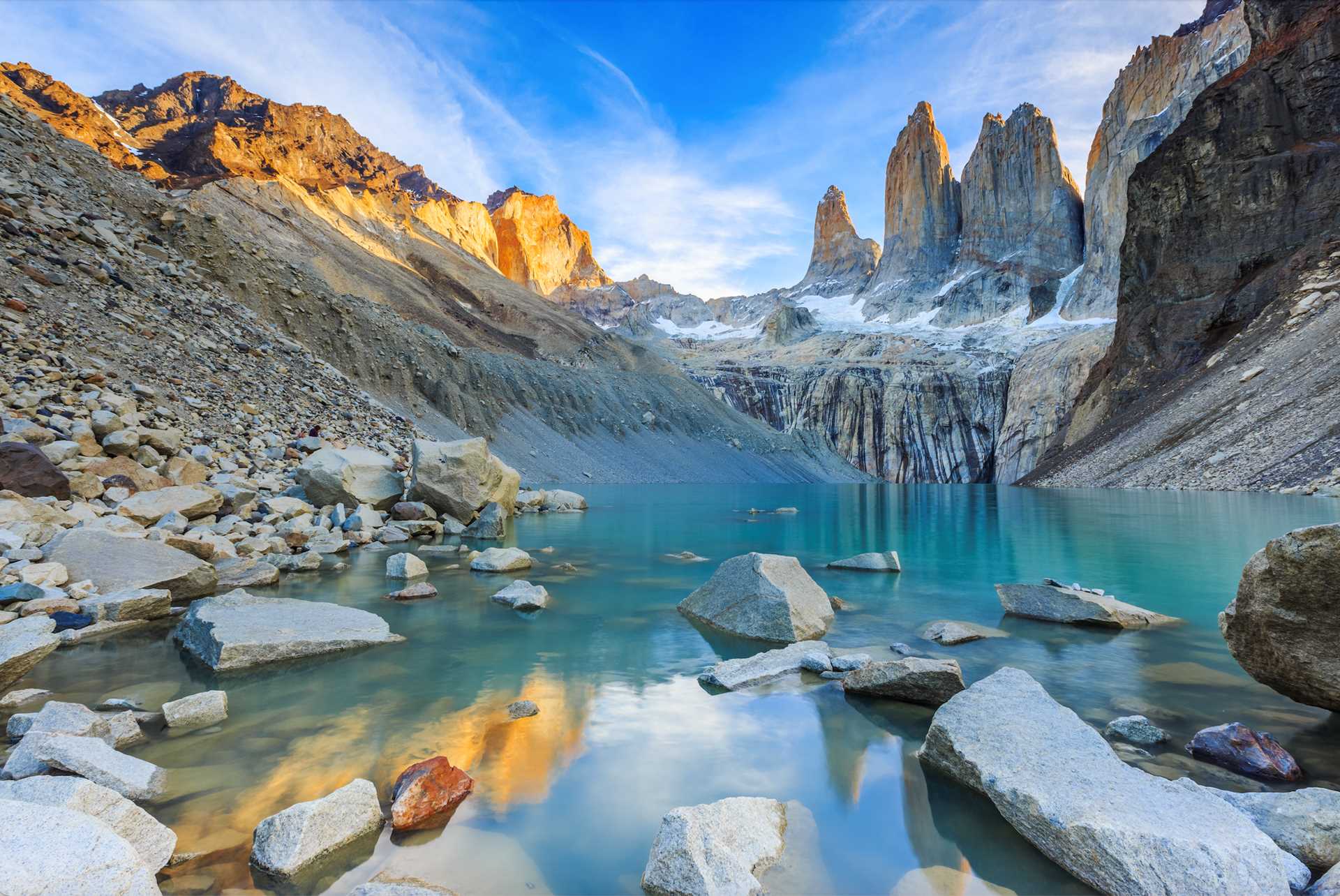 Why are the mountains called Torres del Paine?
Torres del Paine translates to "Towers of Blue." The towers, three distinct 8,000-foot peaks of glacially carved granite, preside over the Paine Massif—an eastern spur of the Andes. "Paine" is a native Aónikenk (Tehuelche) word for "blue," likely a tribute to the surrounding expanse of sky and ever-shifting shades of water that reflect on the mountainsides. The Cordillera Paine also features Los Cuernos, the iconic "horns," whose stark bands of light granite contrast dramatically with charcoal-grey sedimentary rock, and the snow-capped Cerro Paine Grande, the range's highest peak at 10,000 feet.
The wildlife of Torres del Paine
Torres del Paine National Park weaves together a mercurial mix of terrains, microclimates, and ecosystems, making for a rich diversity of fascinating fauna. A UNESCO Biosphere Reserve since 1978, the vast park is home to 25 different mammals and over 100 bird species—including 15 birds of prey. Here are just a few of the emblematic species you may encounter as you explore.