If you think of an expedition cruise as a clutch of scientists doing tests on a rudimentary research boat, you're in for a surprise. A voyage on an expedition ship like those of the Lindblad Expeditions-National Geographic fleet takes all the excitement of discovery and exploration and combines it with comfort and top-notch amenities. So you can trek among penguins on the Antarctic ice, and come back on board for a session in the sauna, a glass of fine wine, and a delectable meal. To be clear, there are scientists on board—and photographers, naturalists, culture experts, undersea specialists, and other fascinating people who make up our expedition teams. Read on to find out what makes an expedition cruise such a unique way to travel. Get Inspired By Photos, Videos, Webinars, Stories, And Exclusive Offers. Sign Up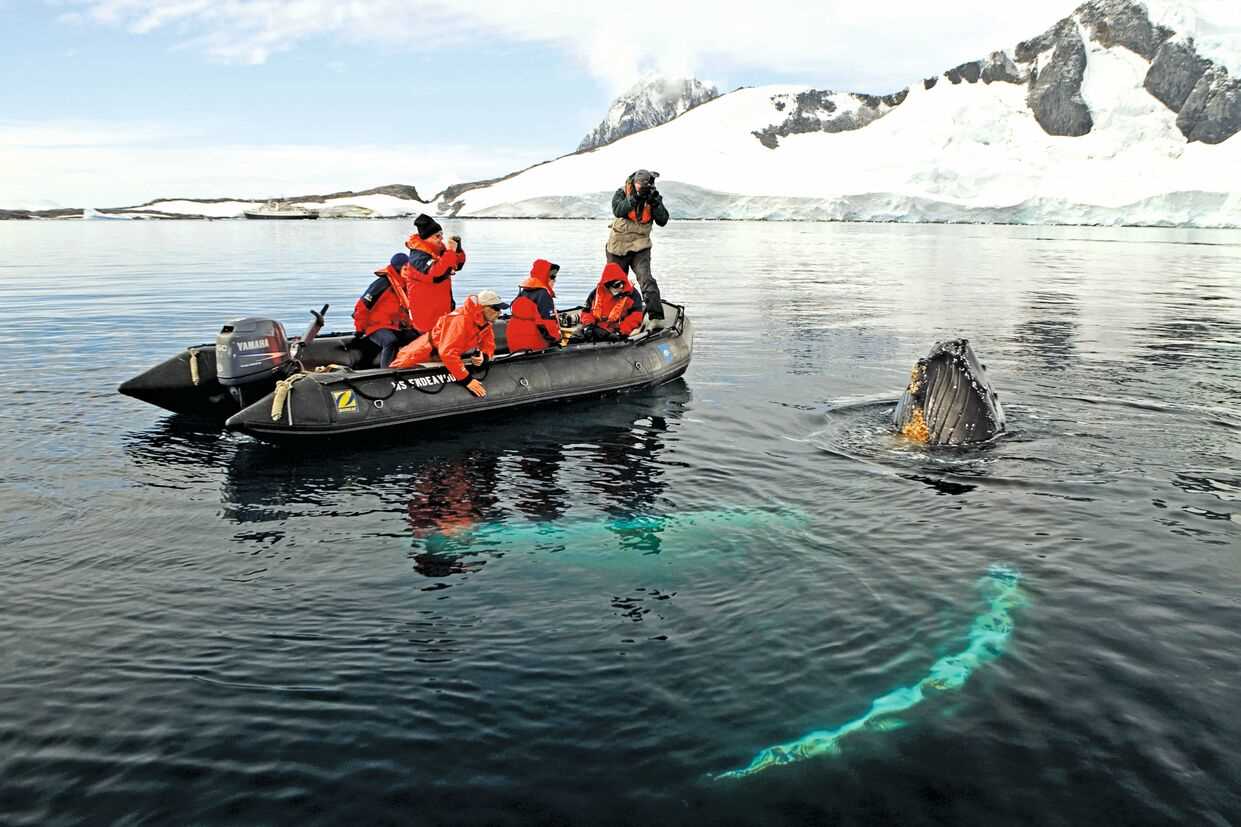 What is an expedition cruise?
An expedition cruise is a voyage driven by curiosity and a sense of discovery, carried out aboard a small ship designed to navigate hard-to-reach places, yet prioritizing comfort and well-being. Guests are immersed in their destination through hands-on exploration, learning about flora and fauna, geology and culture from a dynamic onboard expedition team. The ship serves as a luxurious base camp where guests can recharge and relax, enjoying excellent, locally inspired cuisine; a sauna session or a massage; intriguing talks by experts; and plenty of welcoming spaces to socialize, watch wildlife, or read a book.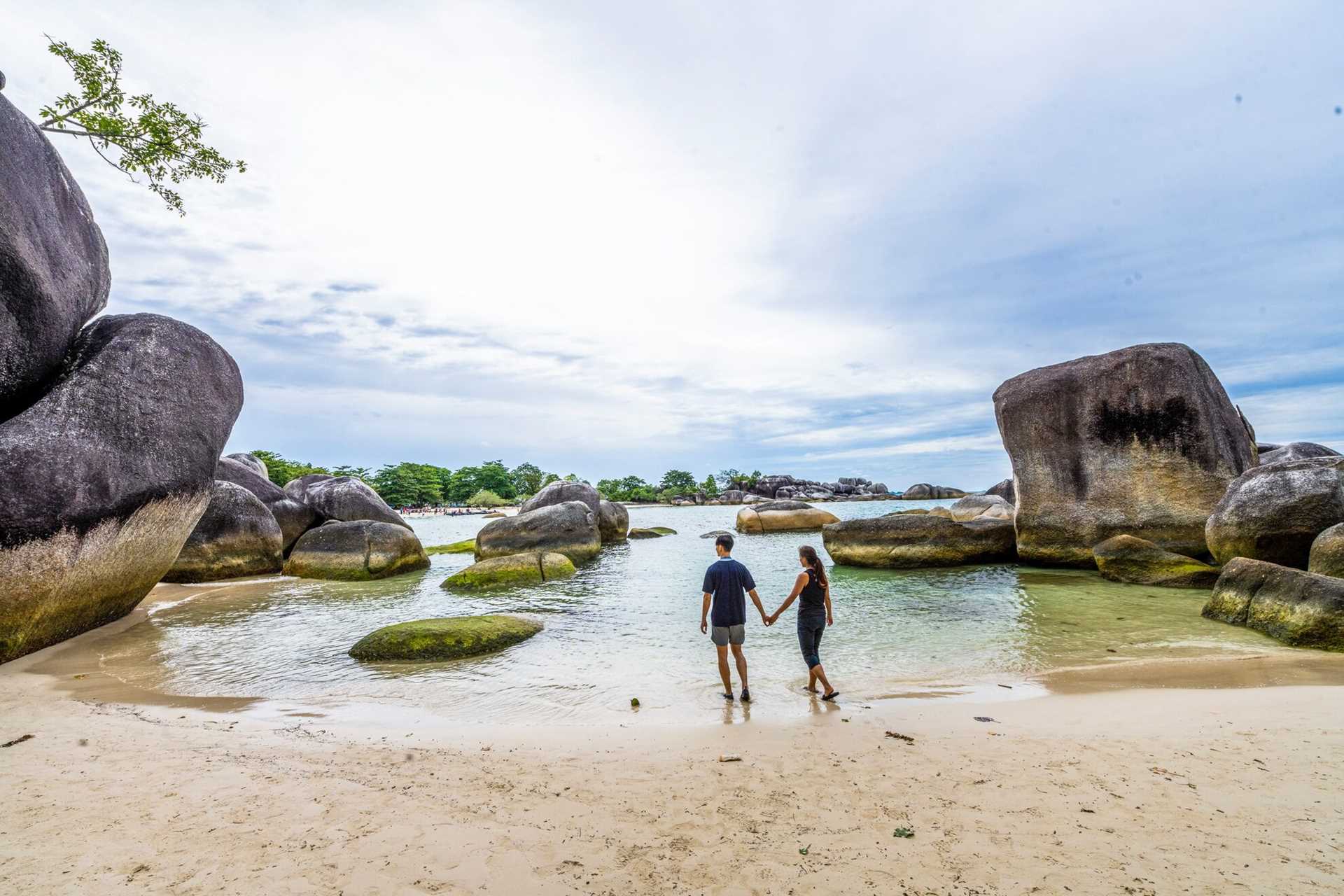 Where do expedition cruises sail?
Just about anywhere deep and wide enough to sail in destinations around the globe—that means the narrowest of Northern Europe's fjords, the open sea, the small harbors of the Mediterranean or Costa Rica, and even the ice-clogged channels of the Northwest Passage. Where won't you find us? Heavily touristed ports and mass-market resorts. With small, nimble ships and talented crews, our captains can seek out remote shores and lesser-visited waterways so that our guests' experience is authentic and personal.


What type of ship do you sail on? What are the accommodations and amenities like?
The expedition ships of the Lindblad fleet range from the new National Geographic Islander II, an intimate vessel that plies the warm waters around the Galápagos and accommodates just 48 guests, to the sister ships National Geographic Resolution and National Geographic Endurance, both Polar Class 5–Category A icebreakers that can carry up to 126 guests. We also use ships that are ideally suited to the character of their destination, including a 14-cabin vessel built of tropical hardwood on our river cruises in the Amazon and the historic tall ship Sea Cloud on certain voyages to the Mediterranean and the Caribbean.
Every ship is designed to emphasize comfort and to connect guests to their destination. Cabins and suites are always outside-facing, with luxurious beds and linens, well-equipped bathrooms, and generous windows. Inviting common spaces are surrounded by windows, offering views while you're reading in the library, working out in the fitness center, dining, or listening to an expert talk in the lounge. Some ships have observation decks stocked with books on flora and fauna, and the National Geographic Resolution and National Geographic Endurance even feature a glass igloo where guests can spend the night watching the aurora borealis in the Arctic or Antarctica. Dining is a highlight on every ship, with meals that use fresh, local ingredients and menus inspired by regional cuisine.
How do you explore on an expedition cruise? What does a typical day look like?
One of the beauties of an expedition cruise is the freedom to explore in the way that suits you. There are typically several opportunities for shore excursions or activities on the water every day, depending on your destination. You might start the day with a Zodiac outing or go kayaking or stand-up paddleboarding directly from the ship. After lunch on board, you could go ashore for an energetic hike or a guided tour of a historic site, or simply grab your binoculars and find a good spot on deck to watch for wildlife. Every evening begins with a Recap over cocktails in the main lounge, when members of the expedition team highlight the day's discoveries, sharing video footage and photographs and giving lively presentations about the natural and cultural history of the destination. Then it's off to dinner—there are no strict seating protocols so feel free to mingle with other guests or dine with your own party.

What type of adventure gear is provided? Do you need to bring your own gear?
No need to pack your flippers! Each ship is equipped with a broad array of exploration tools—from fleets of kayaks and stand-up paddleboards to get guests out on the water to imaging technology such as underwater video cameras that allow us to record the sights and sounds of the ocean deep. On voyages to warm destinations such as the Galápagos or the Coral Triangle, the ships also carry wetsuits and snorkeling or diving gear. For photography enthusiasts, state-of-the-art OM System cameras and lenses are available for rental on several ships.
Who are your guides on an expedition cruise?
Our onboard expedition teams are made up of passionate experts in a range of fields: marine biologists, cultural historians, naturalists, and photographers to name a few. At the helm of every team is an expedition leader, a seasoned pro in expeditionary travel, who knows how and when to take advantage of opportunities that arise and excels at getting the most out of every day. Each departure aboard the fleet also includes: an undersea specialist who dives during the voyage to share real-time images and information about the region's marine life; a certified photo instructor on hand to help guests decipher their equipment and level up their photography skills; and a video chronicler who captures footage throughout the trip to share with guests.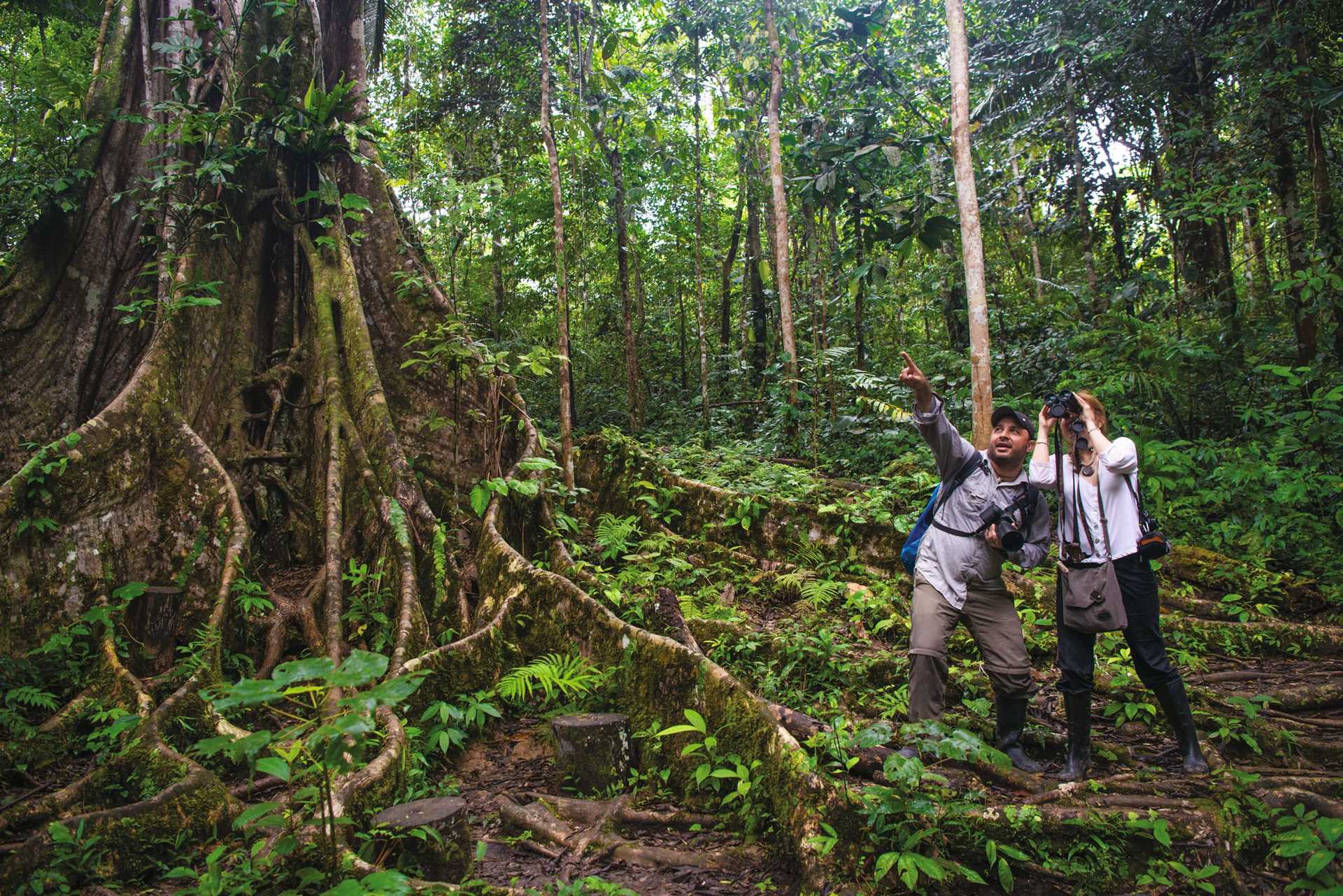 What can you do on board the ship?
The better question is what can't you do aboard the ship! There are activities and options for every kind of traveler on board. You can…join the crew on the open Bridge to learn about navigation, rise early for a morning yoga session on deck, kick your feet up with a book in the library or on a sun lounger, gather up friends and family for a board game, observe wildlife from the deck alongside a naturalist, pause for an afternoon coffee and a pastry, attend a fascinating expert talk over cocktails, challenge yourself to a vigorous workout, or treat yourself to a full-body massage. On some ships, you can also soak in a hot tub or sweat in the sauna, edit your photos or try out the latest camera equipment in the photo studio, and enjoy a nightcap around an outdoor fire pit.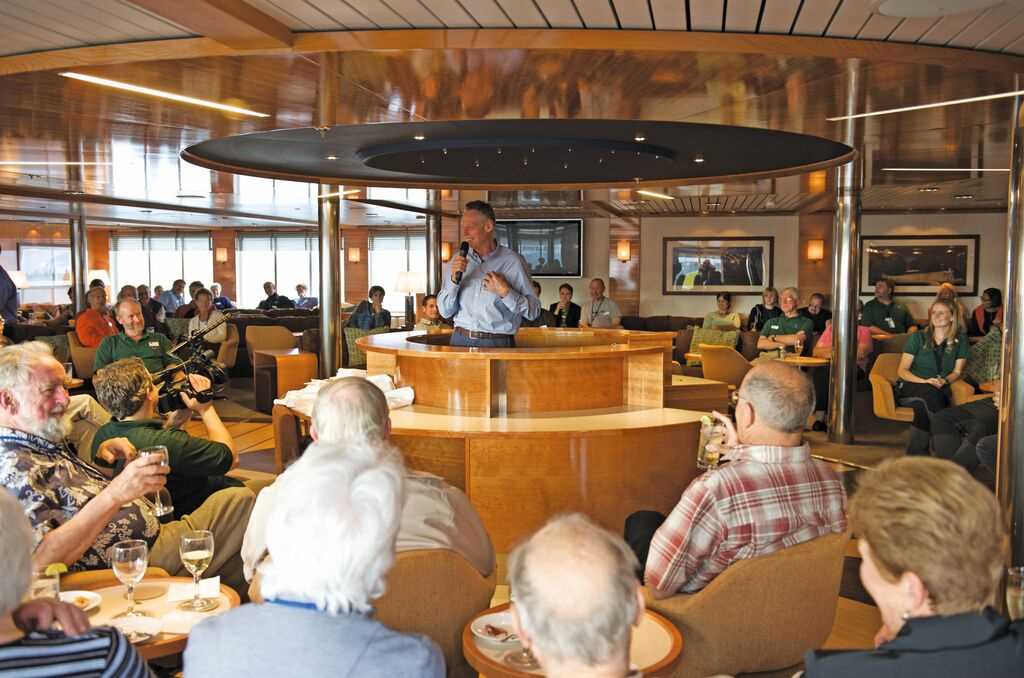 What types of travelers would enjoy an expedition cruise?
This type of cruise is ideal for those who travel to experience and learn, who seek to explore through a host of stimulating activities. Families are a natural fit for expedition cruising, as each day is filled with adventures that spark curiosity in kids and adults alike, from watching humpbacks with whale experts in Alaska to exploring desert islands in Baja California. Those who join us solo find a like-minded community of passionate travelers and plenty of opportunities to bond with new friends on shore excursions and on board. And while there are many opportunities to be active on an expedition cruise, travelers of all ages and abilities can have a full and inspiring experience: opting for a glass-bottom boat ride instead of snorkeling, choosing the easy walk over the hike, and discovering comfortable spots on board to watch wildlife or enjoy good company.
How are expedition cruises different from traditional cruises?
In contrast to the holistic, experiential approach of an expedition cruise, a typical cruise travels directly from one port of call to the next and features set excursions in each destination. While at sea, a traditional cruise ship serves as a floating resort, offering amenities that are vacation focused—such as swimming pools, all-you-can-eat buffets, happy hours, and nightly entertainment. The emphasis is on life on board rather than the world outside.



Main image, Zodiac coming ashore in Alaska: David Vargas