When was the last time you had a family vacation that was enriching, easy, and just pure fun? By nature, expedition cruising is a great fit for families—whether you are parents traveling with grade-schoolers or grandparents bringing along the whole brood. With activities that combine learning and fun and a team of dynamic experts leading the way, each day is full of the kind of discovery that awakens new passions no matter your age. As you venture to fascinating destinations aboard a ship built for comfort and exploration, you'll form that unique bond with family and new friends that comes from sharing a fantastic travel experience. Get Inspired By Photos, Videos, Webinars, Stories, And Exclusive Offers. Sign Up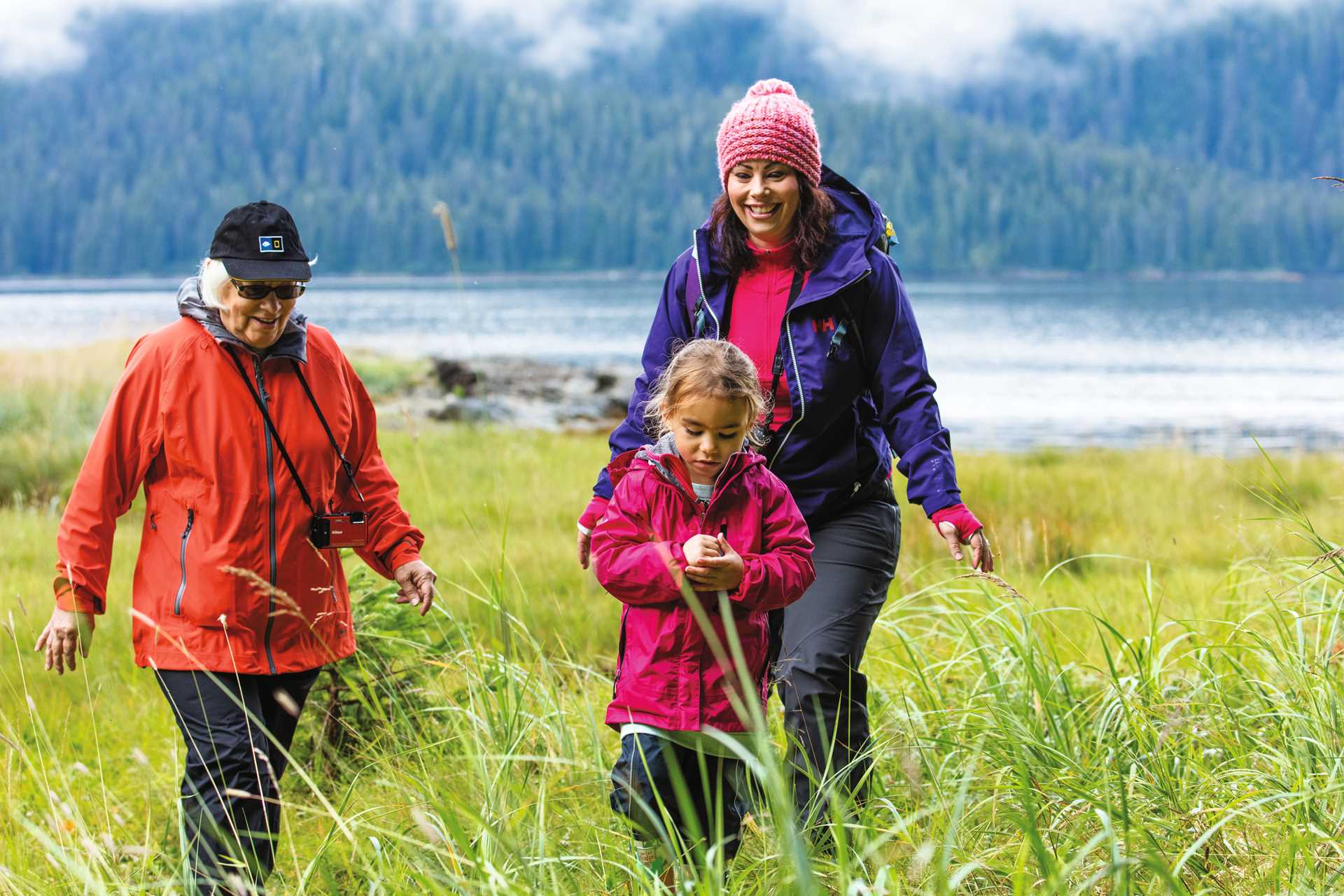 What age groups would enjoy expedition cruising?

Expedition cruises are an exhilarating mash-up of exploration and education, where each day is full of hands-on discovery. With a wide range of activities on board and off—from snorkeling adventures to culinary tastings—there is always something engaging to do, whether you're 8 or 80. Depending on the day and the destination, your family might be exploring the rainforest with a naturalist or helping scientists track whales; swimming with sea turtles alongside an undersea specialist or getting to know the traditions of another culture firsthand.
The ship is your floating home base, where comfort meets convenience, and you never have to worry about keeping the kids fed or entertained. Instead, you can focus on sharing the sheer thrill of discovery with your family—and making lifelong friendships with other parents and kids who are equally enthusiastic about exploring the world.


What age groups would enjoy expedition cruising?

There is something for everyone and every age on our voyages, from the second grader who wants to watch the Captain navigate the ship on the open Bridge to the teenager who seeks the freedom and exhilaration of kayaking in a wild place, to the grandparent who prefers to watch wildlife from on deck and never misses a talk by the onboard experts. The beauty of an expedition cruise is that your family makes lasting memories together and yet every generation can enjoy the experience in their own way.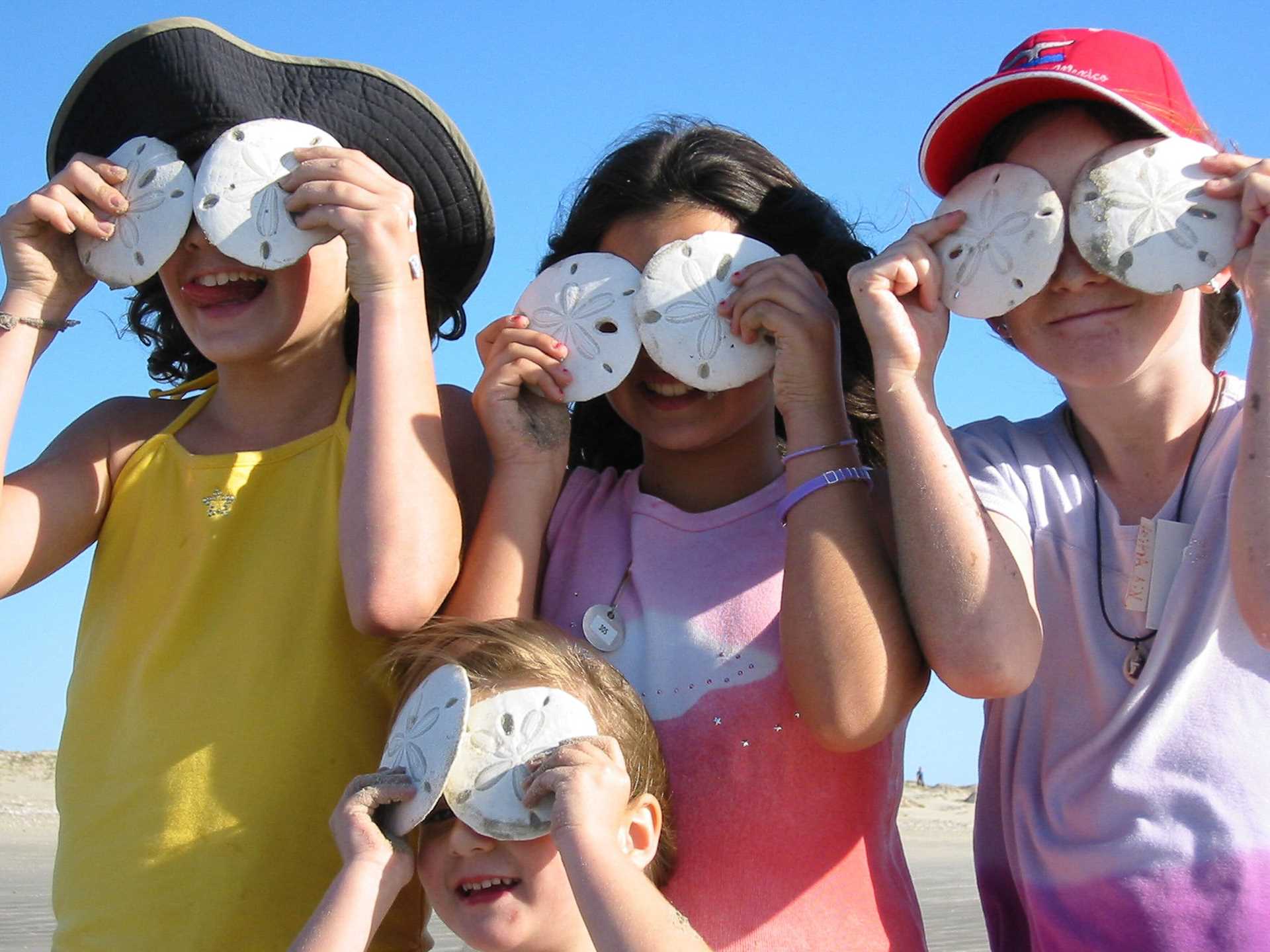 Which destinations and seasons are best for families?

All our destinations are incredible, so choosing the "best" depends on your family's interests. Are you seeking out glaciers and icebergs or warm seas and desert islands? A fascinating encounter with Alaska's Indigenous culture or a rainforest adventure in Costa Rica? Polar bears, penguins, or sloths? No matter which you choose, there will be plenty of learning and fun to be had for the whole family.
On expedition cruises to Alaska, Baja California, the Galápagos, and Journey to Antarctica, kids and teens can also take part in our National Geographic Global Explorers program, developed in conjunction with National Geographic Education to spark kids' passions for storytelling, exploration, and science through hands-on activities led by a certified field educator. Families are welcome all year round, but you'll find more kids and multi-generational families on board during school breaks and summertime.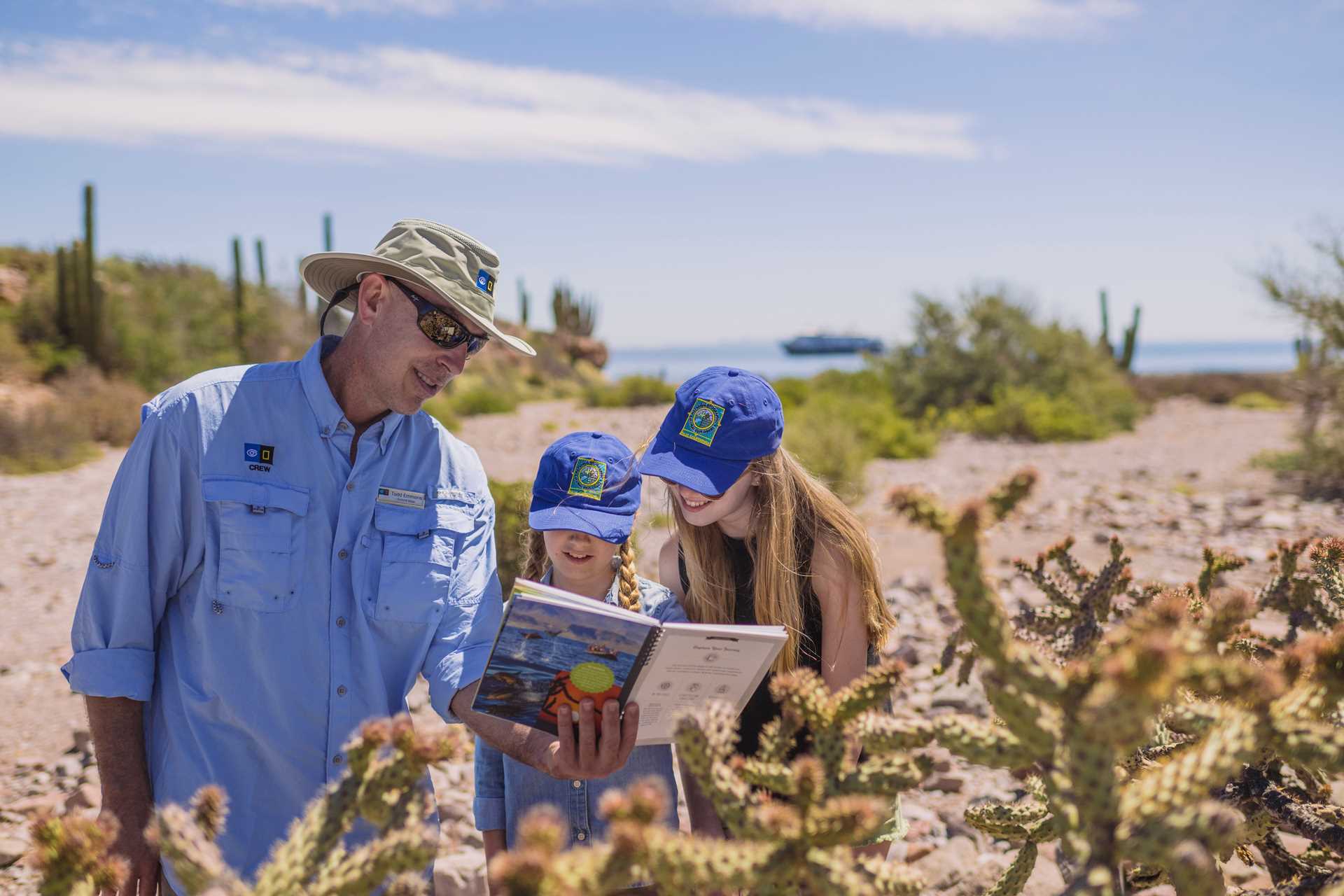 Who are your guides on an expedition cruise?

Each trip is accompanied by an expedition team full of experts in a diverse range of fields—everything from an undersea specialist to a cultural historian, depending on where you are headed. On trips that feature the National Geographic Global Explorers program, you'll also find a certified field educator on board whose sole purpose is to engage kids in their surroundings and maximize opportunities for discovery. They serve as a mentor, helping kids tap into their potential and encouraging them to pursue their interests and get the most out of the experience.


What types of activities can children participate in on an expedition cruise?

Children are welcome to join any of our expert-led excursions and take part in the range of activities available, from snorkeling over tropical reefs to hiking over the Arctic tundra. They might kayak just near enough to an iceberg to see its ancient ice, zipline through a rainforest canopy, or paddleboard along wildlife-studded shores. Through the National Geographic Global Explorers program, they might collect plankton to study with onboard scientists or learn to identify different kinds of flora and fauna on a naturalist-led hike. Along the way, they can keep a "life list" of the animals they've spotted in their field notebook or flex their creative skills as they draw or film their experiences.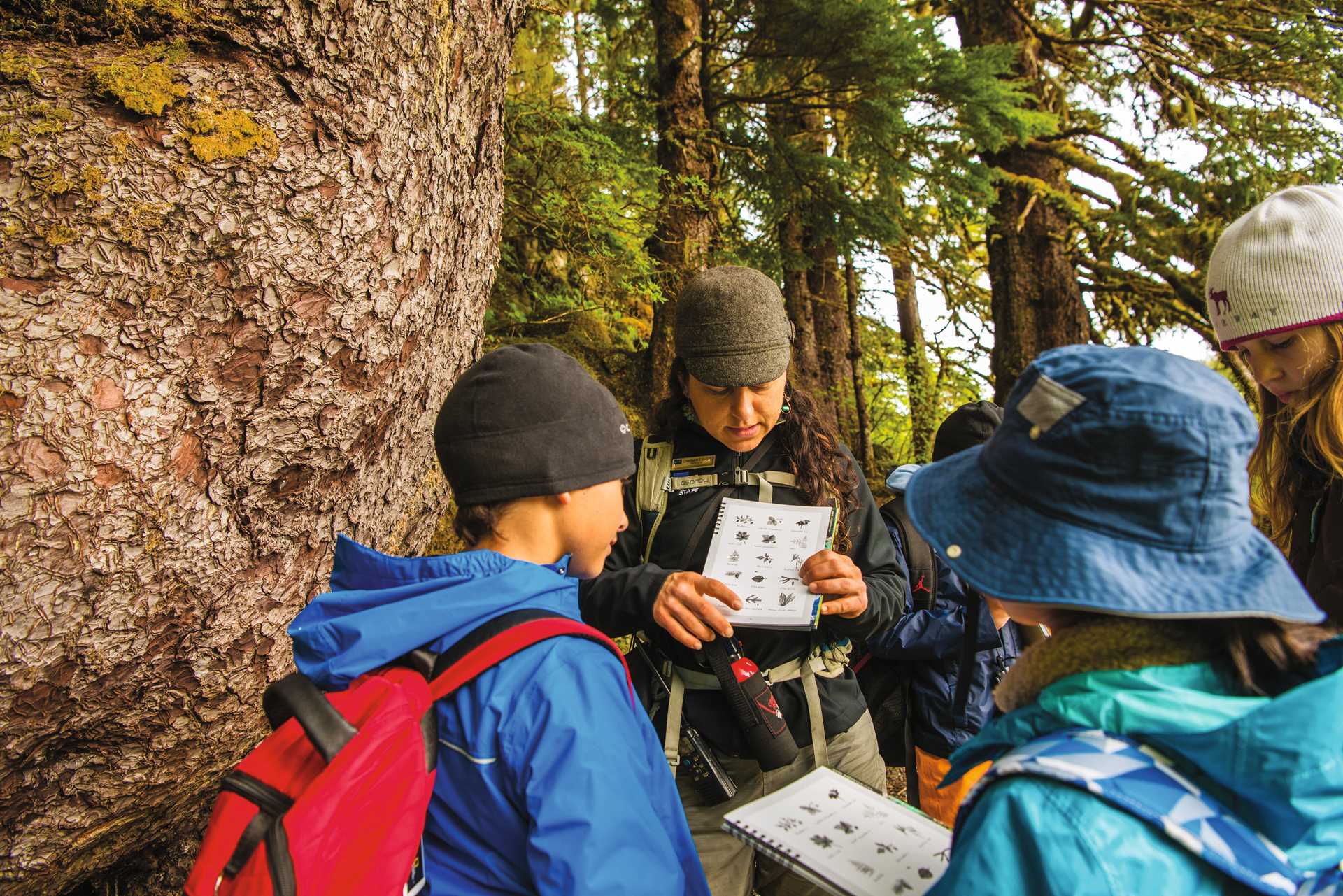 What makes expedition cruises a convenient way for families to travel together?

Forget lugging suitcases around or trying to find restaurants that will make everyone happy. Our ships are your home at sea: you unpack once and then you are free to immerse yourself in the experience. Each day's activities are published the prior evening, so the only decisions your family has to make are whether to go kayaking or snorkeling, whether to visit a local village or set off on a hike. As long as your young ones have an adult in tow, you could even split up so that everyone gets to do what interests them most.
Meals are informal and easy with delicious options that will suit a range of tastes and tempt even the pickiest palates. Our chefs draw on ingredients and cuisine from the ports we visit, giving you and your kids the chance to sample new flavors and local dishes alongside traditional fare. And with snacks and beverages available on board at any hour, no one ever needs to be hangry.


What accommodation options do you have for families?

On every ship in the fleet, cabins have outside facing portholes or balconies, well-equipped bathrooms, and climate controls. Most cabins can be configured with twin beds. Families often reserve adjacent rooms, and several of our ships have adjoining rooms which turn two cabins into a family suite. On those ships, we recommend booking early to secure adjoining cabins. To further enhance your time at sea, learn more about our new Suite Exclusives package which gives guests staying in eligible cabins access to an array of amenities and perks.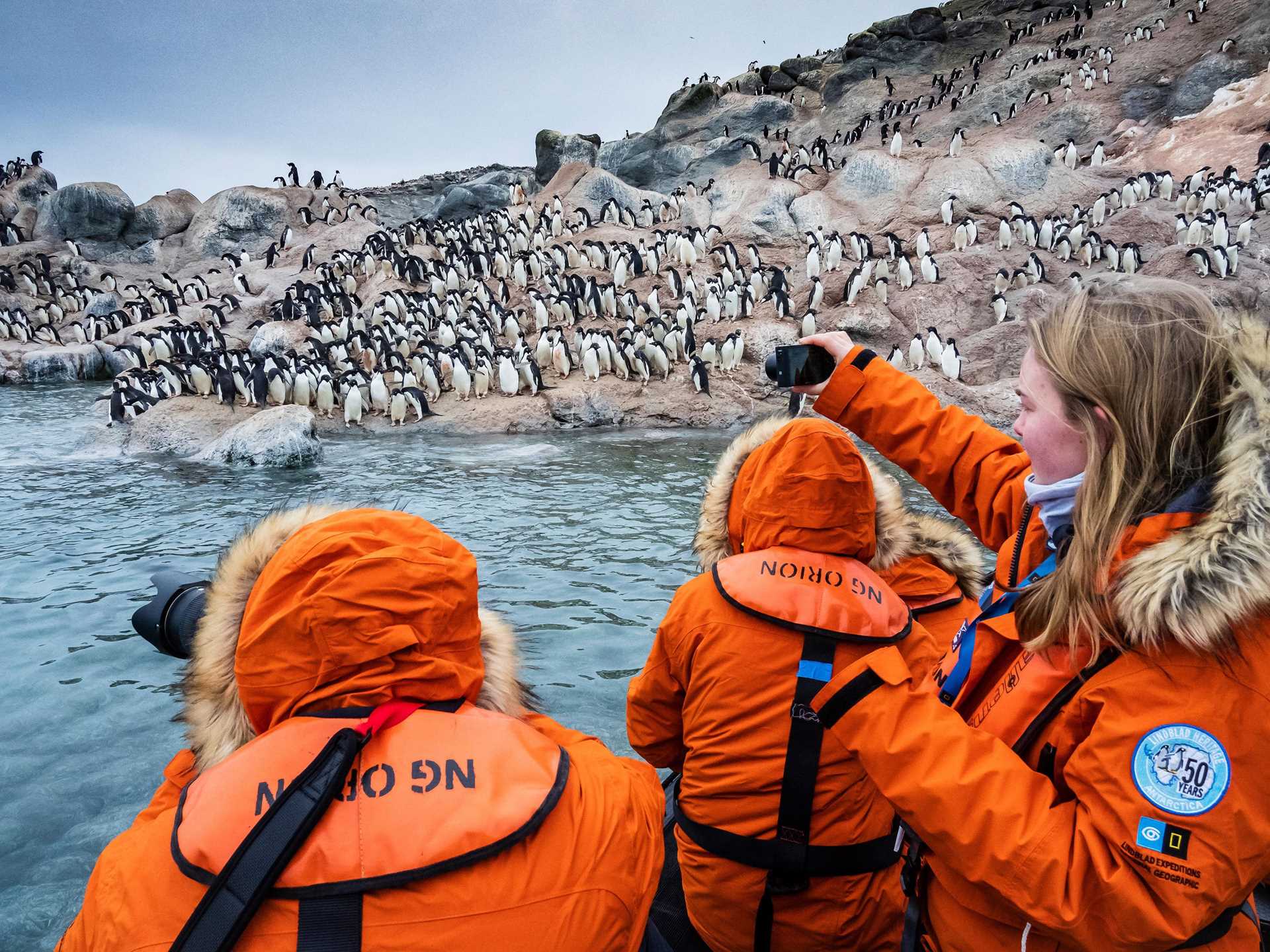 What can kids do on board the ship?

Kids tend to love down time on board: they are free to roam but never end up far from family. There are lots of places to explore, from the Bridge where the crew demonstrates how navigation instruments work to the observation deck where they can borrow binoculars to spot wildlife. In the lounge they can pull up a cozy chair where they can order a lemonade on their own and read a book or watch video footage from the marine world below. Or they might play a board game with new friends, spend time in the Science Hub (on certain ships), and get all their questions answered by a naturalist or certified field educator. They have just enough independence—and plenty of ways to stay entertained under the care of our crew.


How far ahead of time should you book an expedition cruise for your family?


We recommend booking as far out as possible to make sure you can reserve the cabins that suit your family. Also, booking early give you more flexibility when choosing dates, as some of our seasonal voyages to places like Alaska and Baja California sell out quickly.